Next Week is Culture Week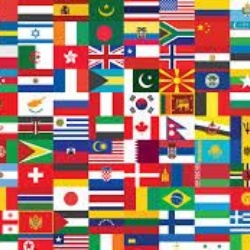 Next week, 1-5 April 2019, there will be an international flavour at Meadow High School !
We are delighted to be welcoming some French and German students who will be visiting Meadow High School at various times throughout next week, whilst they are here on a sightseeing visit to London.
To support building a positive school community that recognises the importance of 'achieving together' the Humanities Faculty is running a week of fun and activities to celebrate the theme of Cultures/Festivals around the world. There will be many activities going on around the school for the children to take part in; research projects, displays from different cultures and countries, activities in their Humanities subject lessons and much more.
On Thursday, 4 April, Meadow will be hosting a Culture Fest Evening where we will have tables filled with foods/snacks from around the world, and some entertainment. There will be French and German tables hosted by our visiting students and their teachers as well as other nationalities represented. What new food will you try ? French? German ? Indian? Eastern European ? British ? Italian ? The flyer attached shows photos from last year's Culture Fest Evening which everyone agreed was a big and very delicious success ! All welcome—come along and enjoy!
Miss E Bergin (Faculty Head, Humanities)
Mrs A Fabisch (Faculty Head, Vocational Studies & Community Cohesion)