Letter from the Headteacher - December 2018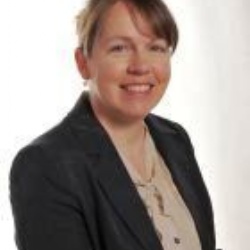 Dear Parents/Carers,
I can't believe we are already a third of the way through the school year. There have been so many highlights, it hard to pick just a few but I will try.
Well done to all our new pupils. Changing school is never easy, but you have all done fantastically well, as have our staff who have been supporting our new pupils for the first time in this role.
We have had a very busy term full of trips and educational enrichment, including many sporting events.
For the first time in several years, we have one pupil who will be representing Hillingdon in the County Cross County Race. We have also had trips all round Hillingdon and beyond, including to the Beconskot Model Village in Beaconsfield and discovering the magic of film making at the Harry Potter Studio.
Over the last couple of weeks, we have been building up to Christmas with parties, a disco, dinner and parents' craft afternoon.
All our pupils have represented Meadow wonderfully in all these events.
A quick thank you to all our hard working staff. Thank you for going above and beyond to help the pupils. Thank you to families for supporting the school and pupils. Finally, a huge thank you to all our pupils for working hard and supporting each other.
From all at Meadow we wish you all the best over the festive season and look forward to seeing you all next year.
Mrs J Rigby—Headteacher