Highly Commended in Hillingdon In Bloom 2018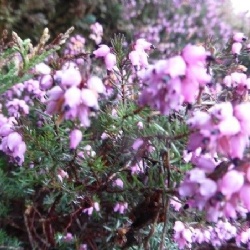 Blooming Fantastic ! We are delighted to announce that Meadow High School has achieved an award 2018 Hillingdon In Bloom Competition. We were awarded "Highly Commended" in the category of Best School Project.
Organised by Hillingdon Council, the contest gives recognition to local people putting forward their gardening achievements through the imaginative use of flowers, trees, shrubs and landscaping.
Judges visited the school last July and looked at the whole Horticulture Area, Sensory Garden, vegetable plots and the flowers and shrubs around the school grounds. The Meadow Horticulture Team, which includes staff and pupils, worked very hard to get everything looking great—and it paid off !
Congratulations to the Meadow Horticulture Team on this great achievement !
To find out more about Hillingdon In Bloom or see the other winners please visit
https://www.hillingdon.gov.uk/8649