Polite reminder regarding pupil attendance: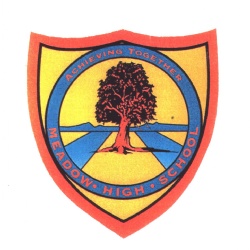 Dear Parents / Carers
Polite reminder regarding pupil attendance:
Meadow High School will no longer authorise any holidays within term time. Any holidays taken during term time may result in a Penalty Notice of £60 per parent per child rising to £120 if not paid within 28 days or a Summons to a Magistrates Court.
In very exceptional circumstances individual consideration may be given to a written absence request. This may or may not be granted and will be dependent on the circumstance and the pupil's overall attendance. Evidence of the exceptional circumstance will be requested by the school including travel booking details, when the booking was made, and/or any medical evidence supporting the request. The outcome of the decision made by the Headteacher will be confirmed in writing.
If any 6th Form Student's attendance falls below 90% they may be at risk of losing their place within 6th Form. Where appropriate their benefits may also be affected.
Please note: If a Fixed Penalty Notice has previously been issued for any children (at any school) any further unauthorised absence during term time may be an immediate referral to court.
Please refer to our School Attendance Policy which can be viewed on our school website for further information. Please contact our School Reception if you would like a paper copy of the policy or Berni Gamble our School Welfare Officer if you have any queries reading this matter.
Mrs J Rigby—Headteacher
---