A New School Year - Letter from Mrs Rigby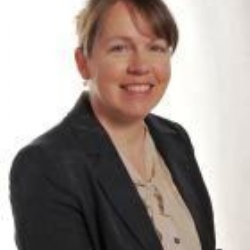 Welcome back to school after what I hope was a good summer break!
Our new pupils have made an excellent start to their time at Meadow and I have been extremely impressed at how welcoming all our existing pupils have been to them. We have also been joined by several new staff and I am delighted to introduce you to them here:
Miss Ahmed -Teacher

Miss McKen - Teacher

Mr Glass - Teacher

Miss Grieve - TA

Miss Fitzpatrick - TA

Miss Simmonds - TA

Mrs Blessed - TA

Mrs Kabhoo - TA

Miss Adams - TA

Mrs Wilbraham - TA

Mr Baker - TA

Mr Haines - TA

Miss Hamilton - TA

Miss Doig - TA

Mrs Pawagadhi - Science TA

Miss DIckinson - Cleaner

Miss Masterton-Bird - Cleaner

MDT

Georgia Smith - Occupational Therapist

Juliette Kerin - Occupational Therapist

Josh Blackwell - Rehab Assistant

Ranjana Nisanth - Rehab Assistant

Whirl Pereira - Locum Physiotherapist
I have just received confirmation that the petition we instigated last year, to have a safe crossing point on Royal Lane, has been successful and will be completed this term. We are delighted that both our independent travellers and those travelling with family members will be safer when crossing this very busy road.
Plans for the new build are progressing well. The school and Local Authority are currently liaising with the build coordinators (the EFSA) regarding the joint funding an additional second hall which will mean we have both an assembly and sports hall. Towards the end of this term there will be stakeholder consultations when you will be able to come and see more detailed plans for the new school.
School staff are currently undertaking an in depth review of the pathways a pupil can follow through the school, the associated curricula and accreditation and our means of measuring and recording progress. We are currently trialling a system 'Evidence for Learning' which would provide ongoing feedback on pupil progress in the form of photos and videos. It would also make the annual school report redundant!
We are currently rolling out another system 'Provision Map', which allows us to track interventions, for example Speech and Language Therapy, nurture group, anger management, reading interventions, Looked After Children interventions etc. We will not only have a complete map of what children are receiving, but also the desired outcome and the actual impact and cost of the interventions. Parents and Carers will receive a report about their child, most likely at the time of the annual review, enabling you to judge the effectiveness of provision. More information will follow as the system comes on line.
We look forward to seeing you all at the Meet the Tutor evening on the 27th September. This is an opportunity to inform / update your child's form tutor with important information.
There will also be a 'Positive and Possible' consultation about changes / initiatives you might like to see at Meadow as well as various information stands in our main school hall and an opportunity to hear from Faculty Leaders about the curriculum your child will follow this year. School Governors and representatives of the Friends of Meadow will also be on hand to talk to you. I hope you will make every effort to attend this interesting and important evening.
Finally, a reminder about the importance of our school website, http://www.meadowhighschool.org which you can translate into your first language, use the search bar to find important information, peruse our fantastic gallery of photos and keep up to date with information and alerts.
Best wishes for a happy, healthy and successful 2018 / 2019 academic year!
Mrs J Rigby—Headteacher