Meadow High School ASD Support Group Support for Parents and Carers of children with Autism Spectrum Disorder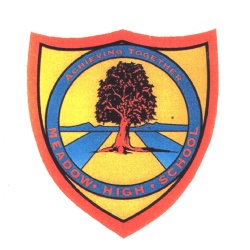 Meadow High School ASD Support Group
Support for Parents and Carers of children with
Autism Spectrum Disorder
I am writing to advise parents and carers of our students with Autism Spectrum Disorder (ASD) that we have an ASD support group in school. This academic year the group will be meeting once a month on a Wednesday from 10.00 am until 11.00 am.
The aim of the group is to provide parents and carers with the opportunity to get to know one another, share experiences, strategies and receive support from each other. I will also be available to provide information and guidance on different aspects of autism and offer advice on managing autism within the family.
If you would like to join us, I will meet you in our reception area and take you to our meeting place, where refreshments will also be served. Please see below the dates of our planned meetings for this year:
Wednesday 19 th September, 2018
Wednesday 17th October, 2018
Wednesday 21st November, 2018
Wednesday 19th December, 2018
Wednesday 16th January, 2019
Wednesday 13th February, 2019
Wednesday 20th March, 2019
Wednesday 24th April, 2019
Wednesday 15th May, 2019
Wednesday 19th June, 2019
Wednesday 17th July, 2019
We warmly welcome new parents/carers to join our group as existing members have greatly benefited by sharing their ideas and experiences with each other.
We look forward to seeing you on Wednesday 19th September, 2018.
Yours sincerely,
Mrs. T Watson
Lead Teacher Autism
Please enter some content for your news story here.