Important Information for Parents—Car Parking Arrangements on School Site.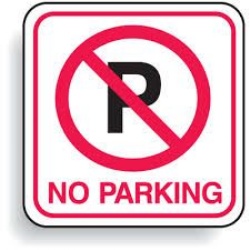 Dear Parents and Carers,
Due to increased staffing we are unable to allow any parents or private taxis to enter or park in the Staff Car Park at any time.
PLEASE NOTE: This includes to drop students off.
Access to the front car park, where roundabout is, also needs to be limited due to health and safety concerns at times when the coaches and school transport minibuses are on site.
No parents cars or taxis can access the site while school transport coaches and minibuses are on site. This is usually between 8:30 and 8:50 and between 2:45 and 3:15 (unless you are attending a pre-arranged meeting in school).
PLEASE NOTE: This includes to drop students off.
We appreciate that this causes some difficulties however have had to make this decision following some near accidents in the carpark. We are happy to discuss your needs on an individual basis if you feel there are safety or physical difficulties that you feel we should consider.
We are happy to keep any students who are picked up in school until 3:30 to allow time for you to access the main school carpark and are happy to discuss individual circumstances. Please also be aware that the traffic wardens often patrol the local area in the afternoons.
Mrs Rigby - Headteacher