School Calendar & Reminders for September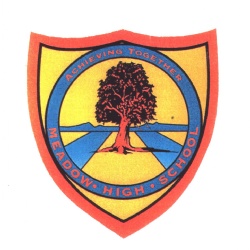 A School Calendar (paper version) has been sent home this week, listing all the main dates, holidays, training days, annual review days, etc for next school year, A copy of the document is attached below.
Please find below some reminders for September:
Pupils return to school on Wednesday 5 September 2018 at 9am.
Pupil Absence
If your child is unable to attend school for any reason, on any day, you must report the reason for
absence by 9am on the first day of absence. Please telephone the school on 01895 443310. School
Reception is open from 8am or you can leave a voicemail message.
School Lunches
Week commencing Wednesday 5 September—WEEK 1 of the SPRING / SUMMER 2018 Menu
(menu on school website PARENTS / SCHOOL LUNCH MENU). (Attached below for your information).
Payment for school lunches needs to be made in advance at £2.20 per day, unless your child has a
current entitlement to Free School Meals.
Payments to School
Can parents please ensure that all payments made to school are in a sealed envelope, clearly labelled with the child's name, class and purpose of the money. For example "Joe Bloggs, Class A1, Lunch Money".
Meadow High School Calendar—Dates for Next School Year
A School Calendar for next year has been sent home this week (as a paper copy). We may update the calendar from time to time and send it home via the Weekly Bulletin at the end of each term. There are also some useful contacts on the back. We hope you find this useful. If you did not receive a copy, there is one on the School Website under News / Latest News / School Calendar & Reminders for Next Year. There is also a school calendar on the Website under News / Calendar.
School Uniform
If you need to purchase any new school uniform for next year, it is available online from www.mapac.com. The Meadow School Uniform list is on the Mapac website. A link to Mapac, and a School Uniform list is on the school website under Parents / School Uniform.
Please be sure to label all school uniform, PE kit, lunchboxes, equipment etc. It is much easier to
reunite lost property with it's owner if there is a name label on it. Thank you.
School Transport
Issues and queries about school transport need to be made to the Schools Transport Department on 01895 250008.
Medication in School
If your child's medical needs have changed please ensure you inform Welfare Team as soon as possible. Only prescribed medication can be given at school with the exception of Paracetamol. Prescribed medication needs to be sent into school in the original packaging with the prescription label clearly stating your child's name and dosage requirement. See our Medication in School Policy on the website for more details (Key Information / Policies / Statutory Policies / Medication in School).
School Website
www.meadowhighschool.org.