Our Pupils Have Made 'Hillingdon People' Magazine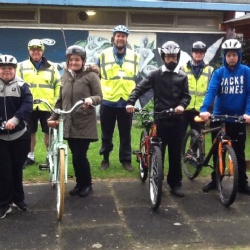 Pupils and Road Safety Team celebrate cycling success !
Read how Meadow pupils achieved a Level 3 in Bikeability with the help of the London Borough of Hillingdon Road Safety Team. Click on the link below which will take you to the Hillingdon People online edition, then scroll down to page 8.
https://www.hillingdon.gov.uk/hillingdonpeople
More photos of the Bikeability week (March 2018), Level 2 and Level 3 can be found on Learning / Curriculum / Vocational Studies / PHSE (scroll down the page).