SPORTS DAY - THURSDAY 28 JUNE 2018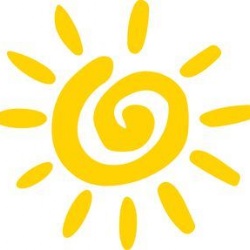 Sports Day will run all day on Thursday 28 June, with events in both the morning and afternoon.
PARENTS PLEASE NOTE - VERY IMPORTANT SUN SAFETY ADVICE
The weather forecast for Thursday is for hot and sunny conditions.
PARENTS - Please ENSURE pupils are provided with water, sun hat, sun glasses, cool PE clothes (don't forget house colour top). High factor sunscreen should be applied. If you child is not using sunscreen then it is strongly advised they should have their arms and legs covered.
THE SCHOOL - will provide as much shade as possible, regular breaks out of the sun, and top ups of water throughout the day. Fruit is also available for the pupils during sports day.
Parents who have applied for Sports Day tickets are invited to watch the main races from 1.00pm - 2.30pm.
The Raffle from last week's BBQ is still ongoing, and raffle tickets will be available for sale. The Raffle will be drawn during Sports Day afternoon.