MEADOW SUMMER SCHOOL 2018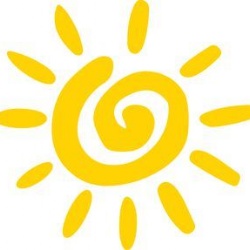 MEADOW HIGH SCHOOL - SUMMER SCHOOL 2018
Meadow high school has again been lucky enough to receive a grant towards running a summer school during the summer holidays. I am writing to parents to find out whether this would be of interest for your child.
The school aims to enable the pupils to maintain and further develop their functional ability. Activities will focus on;
strength, stamina and mobility
social and communication skills
cognitive, perceptual and sensory functioning
The summer school would run for four weeks over the summer holidays during the following weeks:
Week commencing 23rd July
Week commencing 30th July
Week commencing 6th August
Week commencing 13th August
Each day would run from 8:30 - 3:00pm. Bookings are available in one week blocks. Multiple blocks can be booked.
We would ask for a parental contribution of £75.00 per week per child. This contribution also covers the cost of a weekly trip. Parents would be responsible for transporting their child to and from the Summer School each day. A packed lunch, provided by the parent, would be required each day. There would be no facilities for school dinners or free school meals.
The Summer School will be staffed by a mixture of school staff, MDT and volunteers from the local community. All staff would be DBS checked.
If you are interested, please could you complete the reply slip indicating the week(s) you would be interested in and return it to school as soon as possible. We will then contact interested parents with further information.
Yours sincerely,
The Organising Team.
Please find below a copy of the original letter and reply slip