WheelPower Sports Camp - June 2018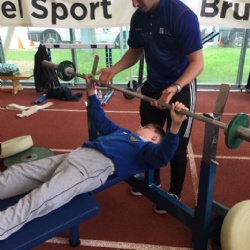 Last Thursday, 7 June 2018, five our students went to Brunel University for a WheelPower Sports Camp.
They took part in wheelchair basketball, hockey and tennis. They also had the chance to do fencing, power lifting and target shooting.
Everyone loved getting involved with all the sports and wanted didn't want to leave!!
Ms Freedman - Physiotherapist