E-Safety Week 11-15 June 2018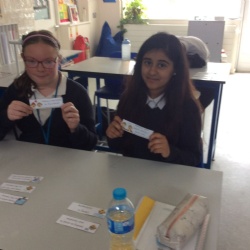 Students across all key stages took part in an E-safety themed week this week,
Monday 11th to Friday 15th June.
Students took part in a range of tutor based activates focused on "Personal Information" developing their understanding of what 'Personal Information' is and who you should and shouldn't share it with.
This focus was chosen from the feedback collected from the Student and Teacher
E-Safety Survey conducted in December.

Mr Rainsbury
Assistant Headteacher