1Oth Anniversary Inclusive Choir Concert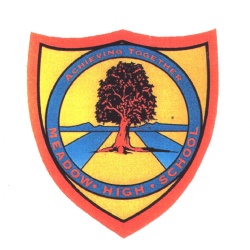 On Thursday, 24 May 2018, staff and students visited Brunel University where Meadow was one of ten schools singing and signing twenty songs as part of an inclusive choir.
It was an uplifting evening of massed singing and signing along with fun songs from each of the schools. Our pupils conducted themselves brilliantly and their enthusiasm when singing the 'Hello song' was infectious! Our children performed fantastically, introducing themselves on the microphone to a packed auditorium, performing their songs and presenting the organiser with flowers at the end. All the other schools were very impressive too with harmonies and singing in parts being outstanding.
The auditorium at Brunel is part of a new building and gave the whole event a professional air with great sound and lighting.
Huge thanks to Mr Muburak for directing the choir, and Mrs Gamble, Ms Washington and
Ms Nazir for supporting the children.
Well done to everyone who participated !
We were not allowed to take photos on the night. If a link or any official pictures become available we will share them here.