POSTER COMPETITION - SUMMER PRODUCTION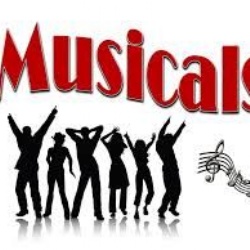 West End High
Poster Competition
The cast and crew of this year's Summer Show need your help to design a poster to advertise the show!!!
The winner will see their poster all around school and on the front of the programme!
This year's show has lots of Musical theatre characters singing and dancing to some of our favourite West end songs (Oliver Twist, Matilda, Joseph, Elphaba, The Jets, TBirds, Willy Wonka, Troy Bolton, Tracy Turnblad and more)
Try to add images of musical theatre themed objects and these characters. Good luck!!!
Info:
The poster needs to be on A4 paper and portrait (like this sheet).
It can be produced by hand or on computer
Please don't use glitter, it won't look as good on photocopies
Details to include:
Front

Back

West End High

2nd-6th July 2018

Meadow High School

Merchandise / Goods

from 50p each

Raffle Prizes

Your Name

Your Form
Al posters must be with Miss Kalia (room 16) by lunchtime on Wednesday 6th June 2018