Staff Appointments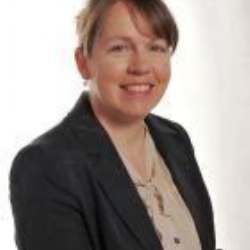 11 May 2015
Staff Appointments
I am delighted to inform you of some appointments that have taken place after a rigorous
selection and interview process.
We welcome Miss Alwis, Mr Haines, Miss Morales and Mr Mangat to our Teaching Assistant Team.
We also welcome Mr Brady, Ms Mansoor and Mr Morgan who will be joining us as permanent members of teaching staff from September.
NEW ROLE: Lead Practitioner for Teacher Induction and Continuing Professional Development
Miss Bhopal will be developing this new and exciting role. Over time, we have made great
progress and advances in not only the standard of teaching but also the training and
development of our teaching staff. We are now looking to take this development work further to ensure that the teachers at Meadow High School are equipped to deliver world class teaching to our pupils, ensuring that they make the best progress they are able to not only academically but socially, emotionally, behaviourally, independently and aspirationally.

NEW ROLE: Assistant Head Teacher, Thematic
With the growth in our Thematic Team over the last 8 years, from one to seven classes, we felt it was now important for the Team to have a leader with a single focus and in-depth understanding of the needs of these pupils. Miss Willis will be ensuring that the broad range of individual pupil needs are met as part of their personalised learning journey at Meadow. Miss Willis will be
heading up a very strong team of teachers and teaching assistants who are all committed to working with families and professionals to identify and address the needs of our pupils.
Assistant Head Teacher, Key Stage 3 (Years 7 and 8)
Mr Rainsbury has been appointed to lead the Key Stage 3 Team. Transition to secondary school is a crucial time and Mr Rainsbury will be working closely with feeder primary schools to ensure that pupils have a smooth and successful transition to Meadow. We have a robust
base-lining process that takes place on entry to the school that assesses what pupils can do independently. This then forms the platform from which learning and progress can take place.
Mr Rainsbury will be ensuring that pupils are supported and challenged to make outstanding progress in all areas and transition successfully to Key Stage 4.
I'm sure you join me in congratulating all our staff above and wish them success, fulfilment and happiness in their roles here at Meadow.
"Achieving Together"
Mrs Rigby—Headteacher