Sport Relief Week - 19-23 March 2018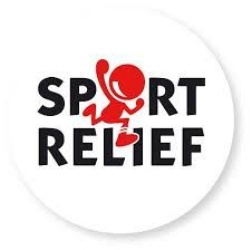 Sport Relief is a charity event from Comic Relief, in association with BBC Sport, which brings together the worlds of sport and entertainment to raise money to help vulnerable people in both the UK and the world's poorest countries.
---
How did Meadow High help?
By raising lots of money.
How did Meadow High raise lots of money?
During the week there will be lots of different activities and challenges. To enter each activity or challenge there will be a small donation (minimum 10p).
We had a non uniform day on Friday 23rd "Wear your sports gear for a donation of £1".
We raised over £270.00 ! Well done everyone !
Lots of pupils joined in the challenges. Some staff joined in too. Watch the video below to see how they did !
If you would like to read more details of what we did to raise money for Sport Relief, please read the previous Sport Relief post in Latest News here.
If you would like to visit the Sport Relief website, to see where all the money goes, please visit the website https://www.sportrelief.com/