Unicef UK - Rights Respecting Schools Award - Bronze - Rights Committed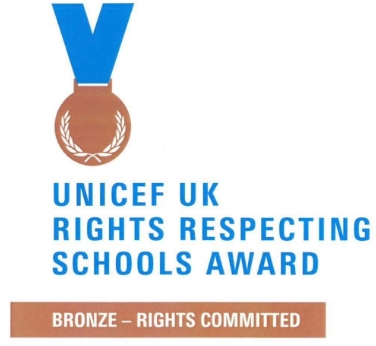 UNICEF has officially awarded Meadow with the
Bronze award for commitment.
We are well under way for a Silver award, which we look forward to achieving in the next academic year. This is a fabulous achievement and well deserved recognition of the work that has been undertaken by the staff and student community.
An enormous well done to everyone!
Ms Ahmed
Qualities and Awards Coordinator & Form Tutor
---
Here is a link to the Unicef website to read more
https://www.unicef.org.uk/rights-respecting-schools/
---
We are using this award to transform the work we do with our pupils. Through this work pupils and adults come together as a community to learn about children's rights and how to put them into practice every day. In Rights Respecting Schools children's rights are promoted and realised and adults and children work towards this goal together.
We don't expect this to be a quick journey for us, but we believe this will develop and enhance the work we already do to educate and support your children to be safe and to be the best members of society they can be.
There are four key areas of impact for children at a Rights Respecting school; wellbeing, participation, relationships and self-esteem.
The difference that a Rights Respecting School makes goes far beyond the school gates, making a positive impact on the whole community.
Children are healthier and happier
Children feel safe
Children have better relationships
Children become active and involved in school life and the wider world
Mrs J Rigby
Headteacher
---