UK-Germany Connection
"Difference becomes a chance"
18-22 June 2012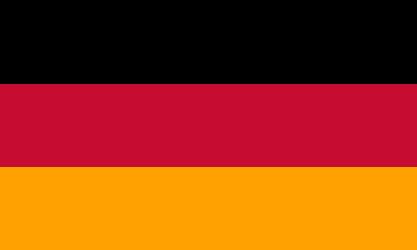 Our partner school from Hannover visited MHS in June 2012. We had an amazing time together working as an international team of students, staff and parents. During the stay, students and staff of the Heinrich-Ernst-Stötzner-Schule participated in many exciting activities. Not only have we cooked some traditional British food together and organised the "Olympic" games and activities but we also managed to show our visitors some of the London attractions and we even managed to see a musical!
Students and staff from both school had a great time together. The German students did really well at trying to speak English and our students did they best to remember what they learnt in our German club and tried to communicate in German! Teachers were very proud of all of them and we did not have any problems communicating!
It was amazing to see how well students and staff from two different countries can work together. We are looking forward to our visit in Germany in October 2012!
For one week this October an intrepid group of 10 pupils and 4 staff from Meadow High School travelled to meet an equally intrepid group of pupils and staff in their home town of Hanover, Germany.
Herr Schmitt had organised a packed itinerary which included everything from cooking together, a team challenge event, visiting the amazing Hanover Zoo, bowling, a day trip to Hamburg, a cinema night, Miniature Wonderland, a visit to Hanover Werkstaten combined UK/German dancing group and much much more.
UK German Fund, Meadow High School visit to Hanover October
Day 1
On the 8th of October 10 pupils and 4 staff embarked on a 5 day trip to Hanover as part of the UK German Fund exchange. We were officially welcomed by the whole school at an assembly where Herr Schmidt introduced us and the Head teacher made a welcome speech. One of the younger classes entertained us with their presentation of a circus.
After this we made our way to the Hostel where we unpacked and explored the grounds. Following a lovely dinner we were met by Herr Schmidt who escorted us to a local bowling alley where we met a large group of pupils and staff from the German school. We set up 6 mixed UK/German teams and spent a couple of fun hours showing off our bowling skills!
Day 2
After breakfast we caught the bus back to the German school where we split up into two groups. Group 1 joined with some German pupils to prepare our lunch of Pumpkin Soup and Pancakes. They worked brilliantly together and produced some delicious food which we all enjoyed. Group 2 were set a design and build challenge to be able to drop an egg from 2 metres up without it smashing or cracking. The three mixed groups came up with some innovative designs, two of which were successful!
After our superb lunch we travelled together as a group to Hanover Zoo where we spent an interesting afternoon exploring the different animal kingdoms. Herr Schmidt had organised a letter explaining the purpose of our visit and that we were from a similar school in the UK. This allowed us to gain entrance at the same rate as the German pupils who have an identity card which gives them cheaper entrance fees and allows them to be escorted by an adult. Huge thanks to Herr Schmidt for this.
Following dinner at the hostel we returned to the school where Herr Schmidt and a group of pupils had set up a Cinema in the assembly area. It was lovely to see the pupils beginning to mix together more naturally and laugh together in enjoyment.
Day 3
Travelling together from school we made our way to one of Hanover's Werkstaten. We were made welcome by the Head of the centre and given a short talk about its aims. We then split into boys and girls groups and toured the different sections where we were shown the work done and were able to ask questions. After this we were hosted to lunch in the Werkstaten canteen. From there we travelled into the centre of Hanover where we toured the old centre, looking at the Historic buildings.
Wednesday evening was our only unscheduled one. We invited the German pupils to join us at the Hostel where we had a bonfire, roasted marshmallows and played camp-fire games. It was a relaxed evening where the pupils laughed and joked together.
Day 4
Thursday saw an early start so that we could make the journey to Hamburg. It was a pleasant trip that gave us time to enjoy the country side and chat with our German colleagues and for the pupils to form firmer friendships. Once in Hamburg we walked along the river and through the historic harbour area. There we visited Miniature Wonderland which held us all enthralled at its detail. To finish off this interesting day we enjoyed a fantastic meal together at a restaurant. The German and UK pupils sat together at two large tables whilst the staff sat a little distance away. The pupils enjoyed their food and each others company. By this point all the pupils were finding ways to communicate as the exuberant noise from their tables attested!
Day 5
Our final day already! We had been so busy and entertained that the week simply flew by.
We returned to the school where we bought breakfast from the schools kiosk. We then joined a dance group and learned three dances that we would perform later at a school disco held for the whole school.
Our hosts gave us a resounding farewell assembly and it was a particular highlight when pupils and staff from both schools joined together to perform a dance to the rest of the school. We travelled into Hanover for the remaining few hours of our trip where the UK pupils had time to shop for some souvenirs. From there Herr Schmidt escorted us to the airport and bid us all a fond farewell. He was pleasantly surprised when all the UK pupils surrounded him in a group hug to say thank you and goodbye for all his hard work.
This was a fantastic learning experience and rewarding trip for all involved. New friends were made, information was exchanged, experiences were shared and new ideas were gathered. Both staff and pupils brought back many interesting initiatives that they are keen to put into action back here in the UK.