Tower of London Trip 2016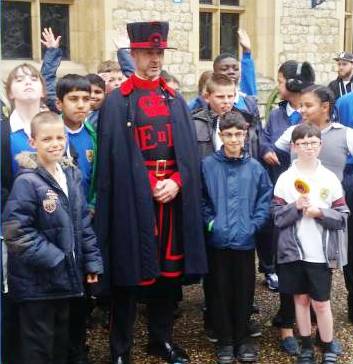 On Monday 13th June 2016, 7JE, 7ML and 7FB went to the Tower of London to help them with their studies on Castles.
We travelled up on a coach. Once there, we looked at the key features of a castle from the outside and considered the different ways to attack and defend the castle.
We then went in to look at the Keep of the castle which we all found very interesting, especially their old style toilets!
After this we were lucky enough to look at the Queen's Crown Jewels and a short video on her Coronation which tied in nicely with the recent celebrations. We were also able to get a group photo with a Yeomen Warden whilst we were waiting to see the Crown Jewels!
It was an enjoyable day and all enjoyed imagining defending or attacking a castle.
Miss Bhopal
Faculty Head - Humanities