The Big Draw - October 2014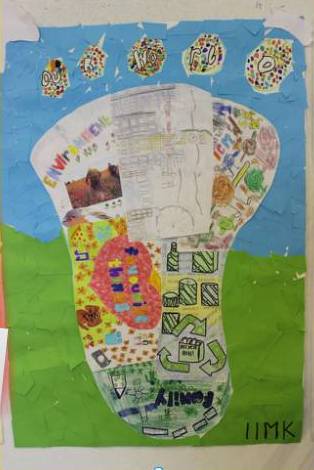 On the 24th October 2014 all of the children and staff at Meadow High School teamed up with our Sister SEN School in Grenada and made giant carbon footprints about our world. We also drew cards, sharing stories sent to them about our lives in London.
We completed our month long involvement in the 'it's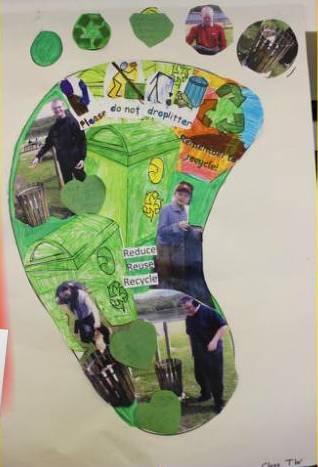 Our World' Big Draw Festival by making enormous class sculptures from recycled materials. These were full of exciting political and environmental messages from the students.
Some of our favourite pupil quotes from the day were:
"We should care about our world!"……" it's not good to drop litter!" …"We made it all out of rubbish, even his body is a bin bag!"

"I Love the penguin, can I make a penguin?"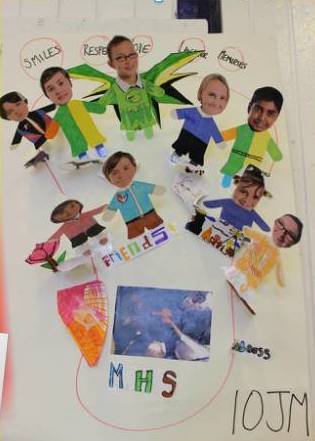 Entries ranged from sculptural protests about ice caps melting to scaled down models of recycling depot's, giant sculptures of London attractions, to super heroes saving the earth and most unexpected of all, a live, interactive, insect sanctuary. The audience were elated, as each class presented theirs in assembly.
What was most remarkable about all of the entries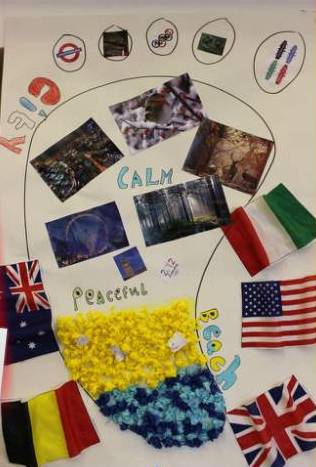 was the imagination behind each piece. The group work involved and the clear conceptual and political messages shared. The sheer range of ideas was completely unexpected leaving several staff speechless! One of our HLTA's said, "I have never seen anything quite like it, all the children coming together in such a creative way, it's been amazing!"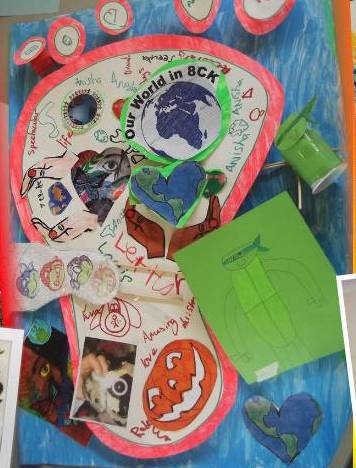 The excitement of exploring messages in a visual language resounded extremely well with all of our artistic and imaginative pupils. The works were displayed in a whole school exhibition at the end of the day, which pupils visited to discuss the art.
Thank you to all the staff, pupils and parents, who helped make it such a lovely day. We are particularly grateful to 'The Big Draw' for facilitating this global event. It is an awesome arts festival, which we are extremely pleased to be a part of.
Miss Kepinska
Arts Faculty Leader, Meadow High School