Smoking Policy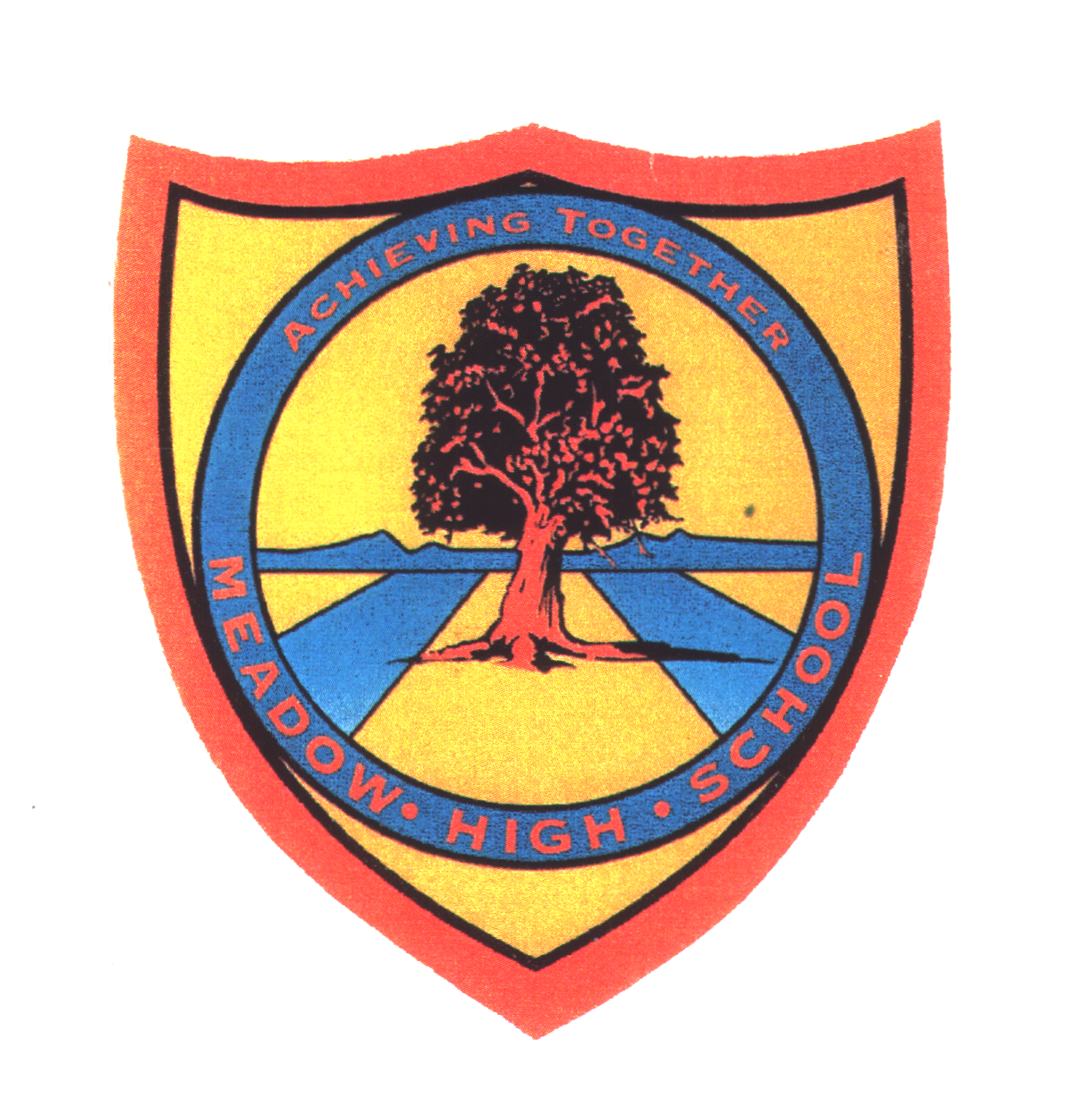 Meadow High School
Smoking Policy
Reviewed by: J Richards
Date: May 2019
Non-Statutory (General)
Policy No. 24
---
Smoking Policy
1.0 Executive Summary
1.1 This procedure details Education and Children's Services (ECS) of London Borough of Hillingdon (LBH) procedure for dealing with smoking on educational and other establishment grounds.
It covers the following areas
2.0 What the law says
3.0 Definition of enclosed and substantially enclosed space
4.0 Supporting Employees that wish to give up
5.0 Roles and responsibilities
6.0 Smoking during the working day
7.0 Enforcing the policy
8.0 Useful Web links
2.0 What the Law Says
2.1 From 1 July 2007 it has been against the law to smoke in virtually all enclosed and substantially enclosed public places and workplaces.
2.2 Public transport and work vehicles used by more than one person must also be smoke free.
2.3 No-smoking signs will have to be displayed in all smoke free premises and in all vehicles.
2.4 Staff smoking rooms and indoor smoking areas will no longer be allowed, so anyone who wants to smoke must do so outside the premises.
2.5 Managers responsible for smoke free premises, grounds and vehicles will have legal responsibilities to prevent people from smoking.
2.6 Educational and other establishments must therefore put steps in place to place signs at all main entrances and ensure that their sites are smoke free.
2.7 As an education department the council strongly recommends that smoking is banned within the boundary of establishment sites. Smoking should also be actively discouraged at the gates. Under the Health & Safety at Work Act, it is an LBH wide policy that smoking is not allowed within the boundary of council property.
2.8 Staff should smoke away from the premises and grounds, where they cannot be seen by pupils and young persons during the working day.
2.9 These rules also apply when and if the establishment is letting out parts of its site or are organising events. Therefore individuals or groups using the premises must be informed of the smoke free rules that apply.
2.11 Establishment remains responsible for ensuring that steps are taken to enforce the rules that they have put into place. This may lead to providing information to staff and to others that could be affected by this procedure.
3.0 Definition of enclosed and substantially enclosed space
3.1 The law prohibits smoking in any public place that is "enclosed or substantially enclosed". This means an area with a ceiling or roof – except for doors, windows and passageways – that is either enclosed (permanently or temporarily); or has an opening less than half of the area of its walls. This is commonly referred to as the 50% rule. This means that previously designated 'smoking rooms' will no longer be allowed. A roof includes any fixed or movable structure, such as canvas awnings. Tents and marquees etc will also be classified as enclosed premises if they fall within this definition.
4.0 Supporting Employees that wish to give up
4.1 Employees who want to give up smoking but need help to succeed must be given support and encouragement wherever possible. Around 70% of smokers say they want to stop smoking, and the new smoke free law could provide extra motivation to do so. If you'd like to help staff to become non-smokers, the NHS offers excellent free support including the local NHS Stop Smoking Services and the Together programme. Managers can speak to their local NHS Stop Smoking Services about support for their employees during or outside working hours.
4.2 For more details and advice on stopping smoking call the NHS Smoking Helpline on 0800 169 0 169
4.3 The Hillingdon Primary Care Trust (PCT) Stop Smoking Service is also able to offer free information and support for smoking cessation. (See information below)
5.0 Roles and responsibilities
All council employees must comply with this policy.

All managers must enforce the policy in their area of responsibility.
Prospective employees must be advised that a no-smoking policy is in place and what it involves. Contractors should also be informed and ensure that their staff or sub-contractors are aware of and comply with the policy.
6.0 Smoking during the working day
6.1 Employees are not permitted to smoke during the working day when they are on site or when they are supervising any activities on site.
6.2 Where employees wish to smoke they can do so during their main meal break (but not any other scheduled or non scheduled breaks) and must do so away from council or school premises, grounds and vehicles (including the vehicles on hire to the LBH) and where they cannot be seen by pupils and young persons during the working day.
Protection of non-smokers from smokers: During visits to places such as private homes of individuals, the employee may request any smoker in the house to refrain from smoking during the visit and if they wish to smoke, whether they would go outside and hence protecting the employee from the tobacco smoke.
7.0 Enforcing the policy
If a manager is aware that a worker is breaching the policy they have a duty to tell the individual to stop smoking and draw their attention to this policy and the consequences of breaching it.

Any breach of this policy will result in disciplinary action being taken. Breaches of this policy by agency workers and contractors may result in termination of their services if they fail to comply with any reasonable requests made by the employer.

All employees should be prepared to either report upon, or where possible, deal with breaches in this policy and politely, in the first instance, request that the individual cease smoking on LBH or school premises and grounds.

Staff, pupils, Young Persons, contractors and anyone else on the premises should be expected to comply with the policy. There is a range of resources available to the establishment to promote anti-smoking campaigns that can be utilized. Teachernet contains case studies and guidance on this area. (e. g. http://www.teachernet.gov.uk/casestudies/casestudy.cfm?id=577 .)

Those who do not comply with the smoking law could be liable to a fixed penalty fine and possible criminal prosecution. The penalties for managers with responsibilities for premises are greater.
8.0 Useful Web links
For additional support and / or guidance the following web links may be of use,
http://www.smokefreeengland.co.uk/
http://www.smokefreeengland.co.uk/what-do-i-do/quick-guide.html
http://www.dh.gov.uk/en/PolicyAndGuidance/HealthAndSocialCareTopics/Tobacco/TobaccoGeneralInformation/DH_4002192
Additional advice can also be sought from the Occupational Health dept ( 01895 250 598) at the London Borough of Hillingdon.
Hillingdon PCT
Stop Smoking Services
Patient Information Leaflet for 2006/7
Our service offers treatment services to smokers which can double their chances of making a successful quit attempt. We have an amazing 67% success rate! This free service is available to all smokers in Hillingdon.
The NHS's stop smoking programme involves:
Session 1 The Information session where we explain the treatment programme, answer your questions, and provide information on preparing to quit, along with advice on nicotine replacement therapy (NRT) and Zyban.
Session 2 The day you quit! And how to cope.
Session 3-8 Offer support during the most difficult stages of withdrawal and cover various topics, which may include controlling weight gain, cravings and how to make sure NRT and Zyban are working properly.
These sessions provide an opportunity for people to raise their own particular concerns, and also to share their experience with the advisors and others through difficult times.
We run clinics in your local area all year round! Give us a ring on 0800 169 7541 to enrol to one of our programmes.
If you are pregnant and want to stop smoking we also have a midwife stop smoking advisor who will provide visits by appointment.
Community Pharmacy Stop Smoking Service (One-to-one support)
This is a new service designed to bring stop smoking service to your local community. You can visit or ring up your nearest Pharmacist Community Advisor to arrange an appointment at mutually convenient times. Please find a list of participating pharmacists at the back of this leaflet.
So why wait come and join our group and one-to-one support programme. For registration and information just ring FREE on: 0800 169 7541
Community Pharmacy Stop Smoking Service
The following pharmacies provide a Stop Smoking Service:
Locality

Pharmacy

Address



Ruislip

Hopkins Pharmacy

292 West End Road,

Ruislip, Middx, HA4 6LS

01895 632883

Alliance Chemists Ltd

Waitrose Supermarket,

9 Kingsend Ruislip

Middx HA4 7DS

01895 672008

NVS Pharmacy

53 Victoria Road, Ruislip Manor, Middx HA4 9BH

01895 632409

Boots the Chemists

116-118 High Street,

Ruislip, HA4 8LS

01895 632527

Ashworths Pharmacy

64 High Street

Ruislip, HA4 7AA

01895 632101

Sainsbury Pharmacy

11 Long Drive

Ruislip, HA4 0HQ

020 8845 5585

Alliance Chemists

210 Whitby Road

Ruislip, HA4 9DY

020 8868 6555

Alliance Pharmacy

716 Field End Road

Ruislip, HA4 0QP

020 8422 0543

Dallas Chemist

67 High Street

Ruislip, HA4 8JB

01895 639991

Chimsons Ltd

29 Victoria Road,

Ruislip Manor HA4 9AB

01895 675705

Cheerglow/Bouti-Care Pharmacy

81 Howletts Lane,

Ruislip, HA4 7YG

01895 674881

Dana Pharmacy

| | |
| --- | --- |
| 100 Victoria Road, Ruislip Manor, Middlesex HA4 0AL, | |
| | |

01895 639022

Harefield

Harefield Pharmacy

12e High Street, Harefield, Middx UB9 6BU

01895 822273

Malthouse Pharmacy

Breakspear Road North,

Harefield, UB9 6NF

01895 824782

Northwood

Carter Chemists

114 High St, Northwood,

Middx, HA 6 1BJ

01923 825753

Moss/Dallas Chemists

32 Joel Street,

Northwood HAG 1PF

01923 820841

Ross Pharmacy

28 Joel Street,

Northwood Hills, HA6 1PF

01923 821596

Sharman Chemist

3-4 Clive Parade, Maxwell Road,Northwood, HA6 2QF

01923 825288

Ickenham

Hopkins Pharmacy

1 Swakeleys Road

Ickenham, Middx UB10 8DF

01895 632576

Eastcote

Greenlight Pharmacy

111 Field End Rd,

Eastcote, HA5 1QG

020 8866 2572

Alliance Pharmacy

123 Field End Road

Eastcote, HA5 1Q5

020 8866 1366

Boots the Chemist

171 Field End Road

Eastcote, HA5 1QR

020 8866 3191

Superdrug Pharmacy

143 Field End Road

Eastcote, HA5 1QL

020 8868 7979

Carters Pharmacy

41 Salisbury Road

Eastcote, Pinner, HA5 2NJ

01895 636697

Uxbridge &

West Drayton

Orchards Pharmacy

6 Laurel Lane,

West Drayton UB7 7TU

01895 444103

Brunel Pharmacy

Unit 3a Hamilton Centre, Brunel University

Cleveland Rd

Uxbridge UB83PH

01895

Alliance Chemists

14-16 Station Road

West Drayton, UB7 7BY

01895 442589

The Pill Box

84 High Street

Yiewsley, UB7 7DS

01895 443695

Carewell Chemist

10 Mulberry Parade,

West Drayton, UB7 9AE

01895 443329

Winchester Pharmacy

64 Swan Road

West Drayton

01895 442788

Budchoice Ltd

37 Fairfield Road,

Yiewsley, UB7 8EY

01895 442545

Oakleigh Pharmacy

Uxbridge Rd,

Hillingdon Heath, UB10 0LU

020 8573 0285

Adell Pharmacy

392 Long Lane,

Hillingdon, UB10 9PG

01895 256394

D. K. Puri Chemist

165 Ryefield Avenue,

Hillingdon UB10 9DA

01895 272571

Lawton Pharmacy

8-9 Crescent Parade,

Hillingdon UB10 0LG

01895 232876

Alliance Pharmacy

380 Long Lane

Hillingdon, UB10 9PG

01895 237266

Joshi Pharmacy

315 Harlington Road

Hillingdon, UB8 3JD

01895 443245

Flora Fountain

283 High St,

Uxbridge, UB8 1LQ

01895 258000

Boots the Chemist

128 The Chimes,

Uxbridge, UB8 1GA

01895 233526

McParland Chemists

118/120 Cowley Road,

Uxbridge, UB8 2LX

01895 233668

Hayes & Harlington

Alliance Pharmacy

236 Yeading lane

Hayes UB4 9AX

020 8845 2024

Pick Ups Chemists

20/21 Broadway Parade, Coldharbour Lane, Hayes,

Middx UB3 3HF

020 8573 1322

Alliance Pharmacy

28-30 Station Road

Hayes, UB3 4DD

020 8573 0096

Medics Pharmacy

11 Dawley Road

Hayes, Middx UB3 1LS

020 8573 1799

The Village Pharmacy

218 High Street, Harlington,

Middx UB3 5DS

020 8759 9658

Vantage Chemists

1 Park Parade, Barra Hall Circus, Hayes Middx UB3 2NU

020 8573 4689

Nuchem Pharmacy

24 Coldharbour Lane,

Hayes, UB3 3EW

020 8561 0020

Kasmani Pharmacy

6 Northfield Road

Hayes UB3 4JA

020 8573 0679

Vantage Chemist

252 Kingshill Avenue

Hayes, Middx UB4 6BZ

020 8845 5967

Lansbury Pharmaacy

102 Lansbury Drive,

Hayes, Middx UB4 8SE

020 8573 0837

Daya Pharmacy

750 Uxbridge Rd, Hayes,

Middx, UB4 0RU

020 8573 3084

H A McParland Ltd

522 Uxbridge Road,

Hayes, Middx UB4 0SA

020 8848 8447

Grosvenor Pharmacy

788 Uxbridge Road,

Hayes, UB4 0RS

020 8848 4612

Alliance Pharmacy

1266 Uxbridge Road,

Hayes, UB4 8JF

020 8573 2549

Sainsbury Pharmacy

Coldharbour Lane

Hayes, Middx UB3 3EQ

020 8848 9112

Tesco Pharmacy

Glencoe Road,

Hayes, UB4 9SQ

020 8210 7247
Clinic Timetable
(Clinic dates maybe subject to change, please telephone to confirm)
Day

Venue

Time

Monday

Northwood Health Centre

4:30 – 5:30pm

Tuesday

Harefield Health Centre

4:30 – 6:30pm

Wednesday

Hillingdon Hospital, Classroom,

1st Floor Maternity Department

2 – 3:30pm

Wednesday

Uxbridge Health Centre

PCT Seminar Room, 1st Floor

4:30 – 6pm

Thursday

(from 5/10/06)

The Hesa Centre

52 Station Road, Hayes Town

5 – 6:30pm
Smoke Free – Risk Assessment
Site Name:
Assessment Date:
Employees

Ö

Contractors

Ö

Public / Visitors

Ö

Pupils

Ö

Ensuring that educational establishments are maintained smoke free

Existing Controls Expected

Ö / x

Practical Control Solution

Ref

Signage has been placed at all entrances designating the site as smoke free

Smoking has been prohibited within the boundary of the site

When individuals or groups use the premises they understand that the site is smoke free

Staff have been provided with a copy of this procedure (or a site specific procedure) and understand that the site is smoke free

Staff have been provided with information and support where they have indicated that they would like it in order to quit smoking

Staff are aware that they have a responsibility to report and / or deal with people that are not complying with the smoke free policy

Non-smokers are not exposed to tobacco smoke at any time.

Is there a training need?

Y/N

Additional Training Required:

Current Level of Risk

V. High / High / Medium / Low / Negligible

Level of Risk Once Controls In Place

Medium / Low / Negligible