Issue 9 - 9 November 2018
Issue 9 - 9 November 2018
This week in school has been Humanities Week.

Themed lessons around the 100 Year Anniversary of the end of the First World War have taken place with a focus on Remembrance and Thanks (#Thanks). On Monday, the Planetarium came into school and pupils were able to go inside for the "First World War Experience". Pupils have been making poppies too for a commemorative artwork going into the Sensory Garden. More detail of the week and photos will follow in a future Bulletin and will be on the website.
Please note: On Sunday 11 November, at the very moment the armistice that ended hostilities was signed 100 years ago, rocket maroons will be fired across the country, including several sites in Hillingdon Borough. This will be one of many events across Hillingdon to acknowledge the nationally-observed two-minute silence in memory of all those who lost their lives in conflict. Maroons are like cannons and make a very loud bang. We would advise pre-warning pupils they will be going off—and anyone else who may be alarmed or upset by the loud noise.
---
Conduct
At Meadow High School we believe that relationships and communication between the school, parental community and the wider community should be positive. To ensure this we expect all adults to conduct themselves in a calm and respectful manner, whether this be whilst on the school premises, when making contact by telephone or through email.
Staff are expected to behave professionally during a difficult situation and where possible invite another colleagues to support them to resolve the situation efficiently and calmly.
The vast majority of parents, carers and visitors are very supportive of the school and model exemplary behaviour whilst on the school site or in any communications.
---
The Friends of Meadow Christmas Shop Is Coming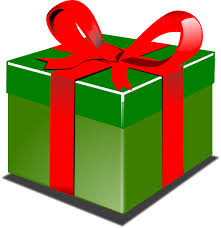 Halloween's over, fireworks are subsiding (slowly), now the Friends of Meadow Christmas Shop is on the way!
The Friends of Meadow Christmas Shop is a great chance for your child to independently buy gifts for friends and family. Full details of how it works are attached at the end of this bulletin.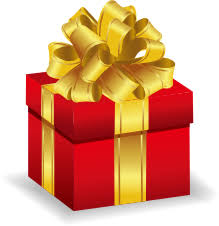 An order form will be coming home next week, please give your child a budget and they will be able to surprise you, their friends and family with low-cost, wrapped and labelled gifts!
Friends of Meadow Committee
---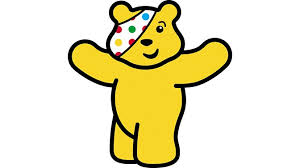 Children In Need 'The Big Spotacular' - Friday 16th November 2018
To raise money for Children In Need this year, the School Council will be organising a fundraising fair at break time. There will be stalls where pupils can buy cakes, hot chocolates, have their nails done and lots and lots of game stalls to try and raise
money for this great cause. There will also be a non-uniform day and this years theme is spots! You can dress as wacky or as comfortably as you would like. Please send in a donation of £1 for the non uniform day on Friday and lots of change for your child to spend on the stalls. This will be followed by a fun assembly where staff and some council members may be involved in some slimy games! Miss Bhopal
---
Scouting Skills Workshop
On Friday 2nd November, thirty-six students took part in a workshop, developing their skills in working as part of a Team. The students, made up of those in Thematic, Year 7 8 and 9, were mixed into groups and took part in a range of activates. The afternoon was very successful with smiling faces and new friendships were made. The workshop will continue for the next four weeks on a Friday. Pupils will then be given opportunity to take the next step into joining the Schools Scout Group.
Mr M Rainsbury
---
Trip to the Imperial War Museum—12 November 2018
PLEASE NOTE: The above trip for pupils has had to be CANCELLED. Apologies—we hope to
re-arrange another trip in the future. Ms S Bhopal
---
SIMS Lite Parent App
Please send in your reply slip, giving your details and email address to school as soon as possible, if you have not already done so. A letter dated 31 October went out explaining the new parent App, and its purpose. The letter, and reply slip, is attached to the end of this Bulletin, for your convenience.
Thank you. School Office
---
Foodbank Collections
We will be collecting items from 9th November until the end of term for Uxbridge Foodbank.
The donation trolley will be in Reception. We would be grateful for any donations of tins of food, dried food, toiletries and Christmas treats that you can spare!
Many thanks in advance !
Miss Nolan and the Sixth Form Committee
---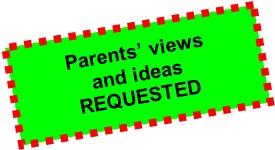 REMINDER:
POSITIVE AND POSSIBLE COFFEE MORNING FOR PARENTS
MONDAY 12 NOVEMBER—9.30AM—10.45AM
At Meet The Tutor Evening, back in September, Mrs Rigby presented some sessions on "Positive and Possible" to seek parents' views on what they would like to see at Meadow. Another opportunity for parents to contribute their views and ideas is coming up next Monday. Parents are invited to attend a coffee morning or coffee afternoon at school, as follows:
Monday 12th November 9.30-10.45am
Tuesday 27th November 1.00-2.15pm.
Parking will be available for both events but cars will need to vacate the site by 2.30pm after the afternoon session to allow transport on site. Refreshments will be served.
---
Autism-friendly performances can be a fantastic way for somebody with autism to enjoy a live theatre show. These shows will have had adjustments made in the form of reduction to sound levels, some changes to lighting and loud sound effects and strobe lighting taken out. There will be a relaxed attitude to movement in and out of the auditorium and there will be some designated chill-out areas available. The theatre staff and cast will also have received some training so they have some understanding of autism.
BOOK NOW TO ATTEND THE NEXT RELAXED PERFORMANCE OF THE LION KING ON
2ND JUNE 2019
THE LION KING is committed to creating a friendly and inclusive audience experience at the Lyceum Theatre, London. Having hosted its fifth Autism-Friendly Performance in London in June 2018, the landmark musical is delighted to be presenting a Relaxed Performance at 1.30pm on Sunday 2nd June, 2019. Relaxed performances are specially adapted to be accessible to wide range of audiences such as those with autism, those with a learning disability or anyone with a sensory predisposition, with extra trained staff on hand and dedicated quiet areas inside the theatre should anyone need to leave their seat. To book call the BY PHONE CALL THE LYCEUM THEATRE BOX OFFICE0844 871 3000.
Ticket prices from £20.00
Further details see The Lyceum website::
https://thelionking.co.uk/relaxedperformances
---
Letter to whole school
Poppy Display
Letter to selected pupils
Panathlon Football
Letter to selected pupils
South London Special League
Letter to Sixth Form
Arrangements for Reunion Evening
COMING UP NEXT WEEK:
12 November 2018
Positive & Possible Coffee Morning
9.30am—10.45am
15 November 2018
Dyspraxia Group Coffee Morning
10am in Library
Friday 16 November 2018
Children In Need Day 'The Big Spotacular'
Non Uniform Day—theme is "spots" - wear your spottiest outfit for a donation of £1.00.
FUTURE EVENTS:
21 November 2018
ASD Coffee Morning
10.00-11.00am
27 November 2018
Positive & Possible Coffee Afternoon
1.00pm—2.15pm
29 November 2018
Celebration of Achievement Evening
(Year 11 & Sixth Form—Invite only)
5-7 December 2018
Christmas Show Week
19 December 2018
ASD Coffee Morning
10.00-11.00am
19 December 2018
Lower School Christmas Lunch
20 December 2018
Upper School Christmas Lunch
21 December 2018
Big Breakfast
Last Day of Term—2pm Finish
22,12.18—6.1.19
SCHOOL HOLIDAY
Back to School 7.1.19—9am
16 January 2019
ASD Coffee Morning—10am
24 January 2019
Dyspraxia Coffee Morning
10.00am—11.00am—Library
14 & 15 February 2019
Two Annual Review Days
school is closed to pupils
18-22 February 2019
Half Term
---
Friends of Meadow Pupil Christmas Store 2018 Parent and Carer Information
About The Store
Friends of Meadow are working with our school to provide an opportunity for pupils to independently choose, buy and label a range of gifts for their parents/carers and family. It's a great chance for our children to manage a budget and choose presents which will be genuine surprises for those close to them.
How It Works
Your child will be given an order form with details of different gifts on offer, ranging in price between approximately 50p and £2. The form will have pictures of the gifts and we hope to have bigger pictures or the gifts themselves on display in school. We'll keep prices to a minimum, our aim is to break-even, and not to make a profit.
Pupils will bring the form home and choose the gifts they would like to give their family. You may choose to discuss who the gifts will be for and give your child a budget, leaving the gift choice to them. Each pupil will need a suitable level of assistance, but we hope as much as possible if the gift selection process is left up to them.
The completed order form should be returned to school. Your child will write labels for their gifts in their class. A special store will run in school where your child will purchase the gifts they have ordered. Your child will attach labels and bring their wrapped gifts home.
What's Happening and When?
● 15 November, your child will receive an order form in their school bag. The week's school bulletin will also include the order form.
● 15-20 November, please work with your child on their order and return the order form to their class teacher when it's complete.
● 21 November, this is the last day to return your order form to your child's class teacher.
● 14 December, please send your child to school with the money for their order. The shop will run in school for orders to be collected and paid for, your child will bring their gifts home.
● 25 December, The big day, our children's choices will be revealed!
---
---
---
Copy of letter and reply slip:
31st October 2018
SIMS Lite Parent APP
Dear Parent / Carer,
We have a new convenient way for you to access, review and request changes to the data held on you and your children direct from your phone, as well as see term dates.
You'll be able to access our new parent app and website at your own convenience via smartphone, tablet or PC – anytime, anywhere.
What will you find in SIMS Parent:
School term, inset dates and contact details available at the click of a button
Access to update your contact details, so we always have the most up-to-date information in case of emergency
If you have more than one child at school, you'll have access to this information for all your children, from the same app.
Getting started with the SIMS Parent
We will need to send you an activation email, where you can simply click on the link from your tablet, PC or smartphone to activate your account. Please complete the reply slip below to ensure that we have your up-to-date email address.
Yours sincerely,
Jenny Rigby
Headteacher
----------------------------------------------------------------------------------------------------------
REPLY SLIP – SIMS Parent – please return to school office
Please find below our current email address details, so that I can receive your SIMS Parent activation email.
Childs Name: ______________________________ Class: _________
Parent / Carer Name [please print]: ________________________________________
Signed: ________________________________ Date: ________________
Email Address: ________________________________