Issue 8 - 2 November 2018
Issue 8 - 2 November 2018
New Zebra Crossing: In the Autumn Term of 2017, Meadow High School launched a petition with the London Borough of Hillingdon asking for a safe road crossing on Royal Lane, outside school. We felt that Royal Lane is a very busy and fast road and a safe crossing was really needed to allow people to cross safely. Many of our pupils travel independently, or are brought by family members, and need to cross the road to get to school.
We are delighted our petition was successful! The Council have been busy over the past few weeks putting in a crossing near the front gates.
The new zebra crossing outside school is now finished and ready to use!
---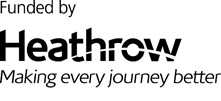 We would like to thank the above organisations for supporting our summer school 2018 'Summer Explorers' . The contributions that we received enabled us to provide the following subsidised activities for four weeks of the summer holiday:
Slime making; horticulture garden-rubbings; salt dough creations; tessellation; mask
making; mini-sculptures; printing; headdress / party hat; paper plate masks; pom-poms; relief art; decorating place mats; soft pastel portraits; collage profiles; dream catchers; making microphones; cheesy pasta; little jam tarts; flowerpot bread; fluffy American pancakes; pinwheel pizza; cookies; rainbow fruit skewers; chicken nugget and chips; savoury muffins; flapjack; rice crispie cakes; mini-burgers; mini-stir fry; hedgehog rolls; home made ice lollies; mini-hot dogs; rounders; golf; basketball; obstacle course; tennis; curling; cricket / table cricket; poly bat; scavenger hunt; table tennis; foot-golf; dance; fitness; football; Cinema trip; Picnic in the Park; Bowling trip; lunch in the park; Farm trip; Trampolining trip; weekly talent show and disco.
The feedback we have received from pupils and parents alike has been overwhelmingly positive and we are already looking forward to Summer 2019 where we hope to welcome more of your children.

Please look out for details of how to register your interest in the summer provision 2019 in a future bulletin.
---
NEXT WEEK IN SCHOOL IS HUMANITIES WEEK
Humanities lessons will focus on the theme of Remembrance and thanks, to coincide with the Centenary of the end of World War One and 100 Years since women got the vote. The Planetarium is back by popular demand and will have the "World War One Experience". A non uniform day will take place on Friday 9th November. Miss Bergin—Humanities Faculty Lead
---
WE NEED LOTS OF EMPTY PLASTIC BOTTLES
FOR A WHOLE SCHOOL PROJECT ON "POPPIES" PUPILS WILL BE WORKING ON NEXT WEEK.
ANY SIZE BOTTLE !
PLEASE SEND ANY EMPTY PLASTIC BOTTLES
YOU MAY HAVE SPARE INTO SCHOOL
BY MONDAY 5 NOVEMBER 2018
THANK YOU !
Mrs Daniels and Mr Hancox (6th Form Tutors)
---

The Head Boy and Head Girl have been selling Poppies this week for the Royal British Legion Poppy Appeal.
There may be a few more poppies left if pupils wish to purchase one next week. More information about the Royal British Legion Poppy Appeal can be found at www.www.britishlegion.org.uk
---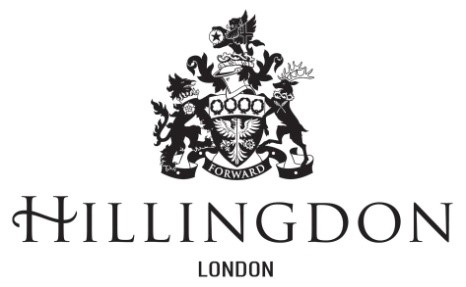 The Hillingdon Local Authority are running a consultation event with a national organisation called KIDS. The dates of the consultations are Thursday 8 November and Friday 9 November. If you are a young person with Special Educational Needs and or Disability (SEND) you are invited to attend one of the workshops to give your views. Please see the flyer attached to this Bulletin for full details, times and a link to book your place.
---
Halloween Spooky Sale for Charity
Class HP raised over £80.00 in just twenty minutes! AMAZING!
All money will go to DASH.
Thank you all for your contribution.
The winner of the raffle for the Halloween Cake is.... Matthew (10MS)
---
FENIX Gymnastic Club— competitors' medal scoop
Prior to half term the FENIX Gymnastic Troupe travelled to Poole to compete against other gymnastic associations.
Competitors (including some of our pupils) had a fantastic competition and came away with a whole array of medals:
Trampoline and rhythmic competition:
2 bronze
2 silver
2 golds

Artistic competition:
2 bronze
8 silver
4 gold

Many congratulations to all who took part. If you are interested in your child taking part in this excellent club please email info@fenixgymnastics.com
---
Help Needed For Friends of Meadow Christmas Shop
In December, Friends of Meadow will be running a Christmas Shop for half a day in school to allow pupils to independently buy wrapped gifts of their choice for their family and carers.
Before that, in November, pupils will receive a list of available gifts from which they can choose, within a budget provided by their family or carers. Gifts will be in the 50p - £2.50 price range, be wrapped by Friends of Meadow and labelled by your child.
We are keen to promote independence; encourage pupils to make gift decisions, manage their budget, collect their order from the shop, pay at the shop and label their gifts.
More details of how the shop works will accompany the order form, around 15 November.
Lots of Friends of Meadow events rely heavily on school staff at the moment. We're trying to make this one more parent-based. So, we need parents' help!
Later, we'll need help wrapping presents and running the shop, but first it's time for shopping. This will be in two phases, firstly for samples in the week of
5 November and then to meet orders received, in the week of 25 November.
If you're able to help with the shopping please get in touch with Emma Hewlett via Classlist or at emiliehewlett@gmail.com. Thanks!
MORE PARENT VOLUNTEERS/HELPERS ARE NEEDED TO SUPPORT THIS EVENT. Thank you.
---
Monday 5th November is Bonfire Night.
Have a great time at bonfire parties and firework displays this weekend, but please stay safe with fire and fireworks.
The Firework Code is attached.
---
Antibiotics in school—we can only give them in school when they are prescribed FOUR times a day. They need to have the prescription label on them and handed into Welfare.
---
Letter to Whole School
SIMS Lite Parent App
Letter to Class IC
Christmas Show
Letter to Class IC
Nativity
Letter to selected pupils
Cinema trip—Early Man
Letter to selected pupils
Cinema trip—Oceans 8
Letter to selected pupils
Paradise Wildlife Park
Letter to Classes YA, FB, IC
Pantomime Trip
Letter to selected pupils
Reading Intervention
---
5-9 November 2018
Humanities Week
6 November 2018
Personal Emergency Medication
Discussion Meeting —1.30pm
12 November 2018
Positive & Possible Coffee Morning
9.30am—10.45am
15 November 2018
Dyspraxia Group Coffee Morning 10am in Library
Friday 16 November 2018
Children In Need Day
21 November 2018
ASD Coffee Morning
10.00-11.00am
27 November 2018
Positive & Possible Coffee Afternoon
1.00pm—2.15pm
29 November 2018
Celebration of Achievement Evening
(Year 11 & Sixth Form—Invite only)
5-7 December 2018
Christmas Show Week
19 December 2018
ASD Coffee Morning
10.00-11.00am
19 December 2018
Lower School Christmas Lunch
20 December 2018
Upper School Christmas Lunch
21 December 2018
Big Breakfast
Last Day of Term—2pm Finish
22,12.18—6.1.19
SCHOOL HOLIDAY
Back to School 7.1.19—9am
16 January 2019
ASD Coffee Morning—10am
24 January 2019
Dyspraxia Coffee Morning
10.00am—11.00am—Library
14 & 15 February 2019
Two Annual Review Days
school is closed to pupils
18-22 February 2019
Half Term
---
---
---