Issue 8 - 1 November 2019
Issue 8 - 1 November 2019
Head Boy and Head Girl Appointments
Every year we choose a Head Boy and a Head Girl. This is a responsible
Position, as they will represent the whole school at various events, meet guests, attend and speak at Celebration of Achievement Evening and set an example to other students in the school.
Staff nominate pupils for these positions, and then the Sixth Form pupils vote for who they feel would be best suited for the position.
I am delighted to announce that the Head Boy is Imtiyaz H (Class KN) and the Head Girl is Paige S (Class KN).
Congratulations Imtiyaz and Paige and good luck in your new position!
Mr Bunker—Assistant Head, Sixth Form
---

Sixth Form Team Enterprise held a Halloween Treat Sale on Tuesday and Wednesday. We sold delicious cakes, sweets and treats to pupils and staff and made about £100.00. Thank you to all the pupils, staff and parents who supported us !
---
Meadow Charity of the Year

I am delighted to announce that the Meadow Charity of the Year is HALO.
Pupils and staff had the choice of three nominated charities, and watched a PowerPoint presentation about each charity, before voting for their favourite.
Halo is a local charity, based in Hayes. They support children and young people who have been bereaved. The charity will be featured on Children in Need this year.
https://www.halochildrensfoundation.org.uk/
All money raised throughout the school this year will go to HALO, unless otherwise stated. For national charity days, e.g. Children in Need, we will be dividing any money raised between them and Halo.
Miss Nolan - Charity Co-Ordinator
---
Update on the Network Outage We are pleased to say that the work to upgrade the schools ICT network to Windows 10 is now complete and the Network Outage has now finished. There are a few glitches we hope to resolve very soon, such as no access to Youtube, but we should have full computer usage again very soon. Ms Caddell.
---
Article taken from the IQM (Inclusive Quality Mark) website—31.10.19
Meadow High School in Hillingdon has achieved the
IQM Inclusive School Award for the second time
School is Thriving
Meadow High School is thriving under the new leadership of Jenny Rigby who was previously the Deputy and who took up her post in January 2018 following the retirement of the former Head.
A Period of Change
The new Headteacher is systematically working through all the major structures and policies in the school to bring about change in a planned and considered way. This approach is moving the school forward and taking the staff forward who are extremely enthusiastic about the direction of the school and the new initiatives. The Head's vision is to put the pupils firmly at the centre of everything that is changing to ensure that they have the best the school can provide. The whole staff are behind this vision because it is for the pupils and not just to meet the requirements of external agencies ensuring Meadow High is a fully inclusive school.
First Priority is to Provide Stability
Since her appointment the Head has made it her first priority to provide stability while investigating, researching and questioning the school's systems and policies and bringing fresh eyes to the work of the school. There has been extensive training in the form of workshops and training days to look at systems, process and procedures. The major changes will be implemented for September 2019 and then there will be a further year for reflection, consolidation and review. The staff are clear about this plan and fully behind the rationale for the change agenda because the Head's view is to 'get it right for staff' who must come first in the process and then 'we get it right for the pupils.'
New Curriculum Pathways
The school is large, exceeding its roll and will have reached 247 pupils when the new academic year begins. The range of complexity of the pupils is very broad and the school is in the process of planning to implement new curriculum pathways for September. This will include four pathways to meet the broad range of pupil need. A new Faculty Lead has been
appointed to oversee this development. Pathway one will have an integrated approach delivered in topics with vertical groupings whereas Pathway two will cater for pupils with slightly higher cognitive skills but with less transitions around the school. Pathway three is a secondary model for pupils who will take unit awards and entry levels including GCSE and pathway four is for more academic pupils who could access mainstream who will take four to five GCSEs NVQs and BTEC qualifications. This approach to a differentiated curriculum model will ensure pupils access education at their level and their ability to cope and the faculty lead will be able to ensure pupils are on the right pathway and will be able to make adjustments to enable pupils to move between pathways if needed.
Identifying Inclusion Opportunities
The Head has thought carefully about expanding further and introducing inclusion opportunities for pupils in a satellite model which she is currently discussing with two mainstream schools to identify whether there is a need and how the model could benefit inclusion in both settings. Pupils in pathway three are the focus for this work as they would benefit from the social experiences and help them to transition into the community and start to prepare them for the world of work. This is another example of a continuing process of identifying inclusion opportunities and then making them work for as many young people as possible.
The Importance of the Family Worker
Another key appointment has been the new role of a Family Worker. This role supports families and bridges the gap between the school and home, building capacity. One of the issues for the school has been attendance and persistent absence. This situation has now improved as the impact from the work of the Family Worker embeds. The school is always looking to break down barriers and find ways to ensure pupils are not disadvantaged in anyway.
Work Placements
One phrase that kept recurring during my visit was 'life after Meadow' which has become a mantra for the school. There is extensive work going on with Project Search to place pupils into work following an internship at the Marriot Hotel. Other initiatives are underway with Hillingdon LA and Prospects who also track pupils after they leave Meadow to ensure they are successful in their employment and can support if need be. 60% of pupils gain employment after leaving Meadow which is an impressive track record.
Many Exciting Initiatives in Their Infancy
There are many exciting initiatives that are in their infancy and it will be very exciting to watch this progress and see the impact they have on all the young people at Meadow in the next three years. The start of an impressive journey is underway for Meadow High School.
For more information about the Inclusive Mark Award please visit https://iqmaward.com/
---
SCERTS At Meadow High School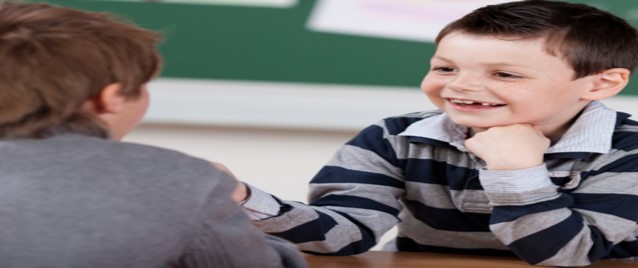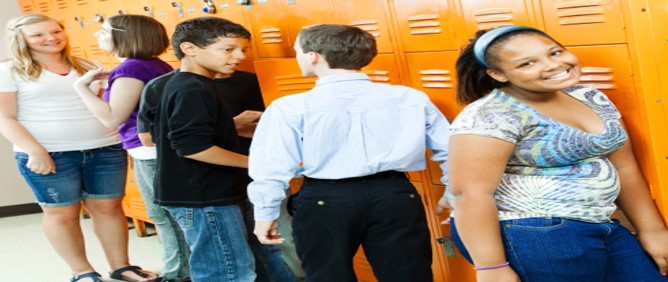 As many of you are aware Meadow High School have been working with The London Borough of Hillingdon and other primary and secondary schools across the borough on a project to trial The SCERTS Model with some of our young people with Autism Spectrum Disorder.
SCERTS aims to improve the quality of life of pupils with autism and their families by focusing on the core challenges of Social Communication and Emotional Regulation and is applicable for individuals with a wide range of abilities and ages across home, school and community settings.
The project is going very well and I am delighted to report that after the project has finished, we are planning to fully incorporate SCERTS into our whole school practice. At the moment we have 27 pupil case studies and all staff have been working hard to support pupils, modify their classrooms and the school environment to suit the learning and physical/sensory needs of all our young people.
If you would like to explore SCERTS further please see their website http://scerts.com or contact me at school twatson@meadowhighschool.org and I will be happy to provide more details.
Mrs. T Watson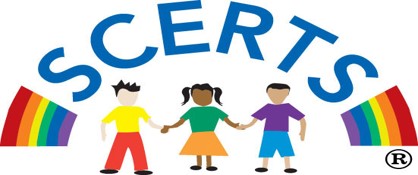 ---
N e w s r e l e a s e !
Autism-friendly performance
The Lion King (London, May 2020)

Autism-friendly performances can be a fantastic way for people on the autism spectrum to enjoy a live theatre show. From reduction to sound levels, changes to lighting to a relaxed attitude to movement in and out of the auditorium and chill-out areas, to theatre staff and cast training, a number of adjustments are made to make the experience as inclusive as possible.
Disney's The Lion King is back on the West End for another fantastic relaxed performance, carefully tailored to autistic people and their families. The show will welcome not only autistic people but those with other conditions that may prevent them from accessing a mainstream theatre environment. Don't miss out on this fantastic opportunity!
Date: 31 May 2020, 1pm
Venue: The Lyceum Theatre, 21 Wellington St, Covent Garden, London WC2E 7RQ
Tickets: Price dependent on seating - book online
BUY TICKETS VIA THE WEBSITE
---
May we wish you all a
sky full of lights,
a mouth full of sweets,
and a heart full of joy for Diwali,
a spooktacular Halloween
and a fun and safe bonfire night!
As you can see from the photos below, staff at school also got into the fun with their very own Halloween Bake-off! Our "Spooktacular Star Bakers" were:
Category: Best Technical Category: Best Tasting Category: Best Themed
Winner: Miss Sanderson Winner: Miss Wilbraham Winner: Miss Grieve
Congratulations to the winners ! Here are some of the other amazing entries:
---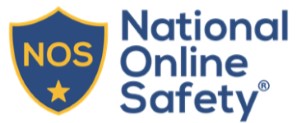 E-Safety Guides from National Online Safety
Suggested Apps and Games for children aged
"Early Years", 7-11 and 11-14
In an ever-evolving online world, sometimes it's difficult to make sense of the huge selection of apps and games available to young minds. The choices are almost endless and it's not always possible to know which apps are age-appropriate, which games are safe to play and just what content your child is being exposed to.
Attached to this bulletin are three guides from National Online Safety listing games and apps which are safe and suitable for specified age groups. We hope you find these useful. On the school website, there are a lot more "What Parents Should Know" guides from National Online Safety. Please visit Parents / E-Safety to view them.
---
Letter to selected pupils
Panathlon on 13 November
Letter to selected pupils
Panathlon on 19 November
Week: 4-8 November 2019
WEEK 3
(Autumn/Winter Menu)

Thursday 14 November 2019
Dyspraxia Coffee Morning—10am
Friday 15 November 2019
Children in Need Day
Wednesday 20 November 2019
ASD Coffee Morning - 11.15am
Friday 22 November 2019
Music Quiz Evening 7.30-10.00pm
Thursday 28 November 2019
Celebration of Achievement Evening
Invitation only
Wednesday 4 December 2019
Training Day
SCHOOL IS CLOSED TO PUPILS
Wednesday 4 December 2019
Annual Reviews—selected pupils
Thursday 12 December 2019
Friends of Meadow Disco
6.30pm—8.30pm
More information to follow!
Wednesday 18 December 2019
ASD Coffee Morning - 11.15am
Thursday 19 December 2019
Last day of Term
School finishes at 2pm
Friday 20 December 2019 to
5 January 2020
SCHOOL HOLIDAY
Monday 6 January 2020
Back to school—9am start.
---
---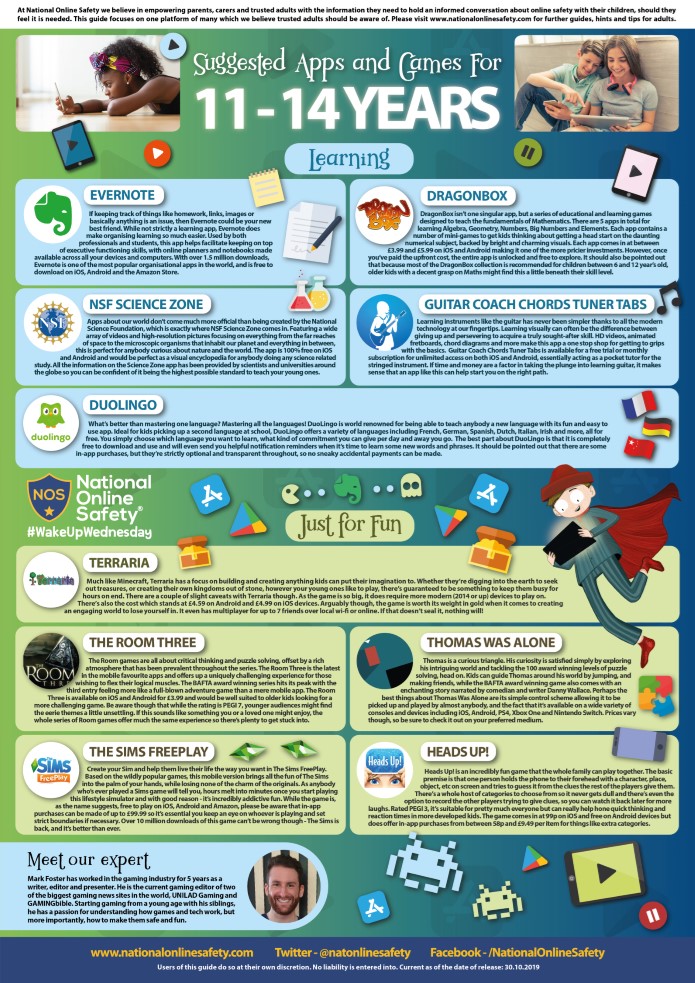 ---