Issue 6 - 12 October 2018
Issue 6 - 12 October 2018

Ofsted Parent View
Thank you so much to the many of you who have complimented the school on the work it undertakes with your child. It would help us an enormous amount if you would be able to take a moment to say those lovely things again on the Ofsted Parent View!
Visit https://parentview.ofsted.gov.uk to give your views to Ofsted.
---
LOST PE KITS / UNIFORMS
Please can parents/carers ensure that ALL UNIFORM AND PE KIT is named. Already this year we have large numbers of kit gong missing and kit being found, but without names in the clothing it is impossible to relocate the owner. We have found a large number of new unnamed plain white polo shirts; they have been placed in lost property. If you have lost kit please send your child to check, if they are still there after half term they will be donated to the school.
To reassure parents/carers, within the PE department they have tried a number of mechanisms to try and support the pupils including: individual changing stations, more clothes hooks, and individual boxes to place clothes in, but without names in clothes it is impossible to manage.
Thank you.
Mr M Vincent— PE Faculty Leader
---
INDIVIDUAL PUPIL PHOTOGRAPH ORDERS—LAST CALL !
If you would like to place an order for your child's photograph, and have not already returned the order form and payment, Monday 15 October 2018 is the FINAL DAY we can accept orders. Return the order and payment, in the envelope provided.
Thank you
---
---
ASD Coffee Morning—NOTE DATE CHANGE
An error appeared in the Bulletin giving 10 October as a date for an ASD Coffee Morning. The correct date for the next ASD Coffee Morning is Wednesday 17 October 2018. 10am—11am. Apologies for any inconvenience caused by the error.
---
"Positive & Possible" Coffee Morning and Coffee Afternoon
To gather more opinions on what you would like to see at Meadow there are two more
'Positive and Possible' events this term:
Monday 12th November 9.30-10.45am
Tuesday 27th November 1.00-2.15pm.
Parking will be available for both events, but cars will need to vacate the site by 2.30pm after the afternoon session to allow transport on site. Tea and coffee will be served.
Please reserve your place either by emailing the school at meadow@meadowhighschool.org
or by phoning the School's Reception.
---
Halloween Treats For Sale
Class LD will be selling Halloween treats and goodies all next week at 50p each.
Pupils can visit Room 19 to purchase spooky items.
---
Autism—Activities and Events Coming Up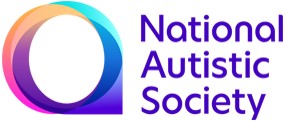 The National Autistic Society's Autism Hour
This year, more than 10,000 shops and businesses have signed up to Autism Hour and taken simple steps towards a more autism-friendly world.
What is an Autism Hour?
For autistic people, the world can seem full of too much information – and too little understanding. So, the NAS has asked shops and businesses to organise an Autism Hour and take simple steps for 60 minutes that lead to a more autism-friendly world.
What's involved in an Autism Hour?
Turning down music and other noise: overwhelming noise is a common barrier to autistic people accessing shops. Where possible, in-store tannoy announcements and other controllable noise should be reduced.
Dimming the lights: ​​lighting, particularly fluorescent strip lighting, can be overwhelming for autistic people. Wherever possible, whilst maintaining a safe premises, lights should be dimmed or switched off.
Sharing information about autism with employees: we don't expect everyone to be an autism expert but we believe everyone should understand autism!
Where are Autism Hours taking place near school?
Argos
Branch: Hayes Bridge RP Argos
When: Friday 12th October 19:00 - 20:00
Postcode :UB4 0RH
Phone: 0208 5890021
Pets at Home
Branch: Hayes
When: Saturday 13th 9:00 - 10:00 Postcode:UB4 0TU
Sainsburys
Branch: Hayes
When: Friday 12th October 19:00 - 20:00
Postcode:UB3 3E Phone:020 8561 3321
Thousands of other Autism Hours are taking place across the UK. To find your nearest Autism Hour, you can visit their interactive map:
https://www.autism.org.uk/get-involved/tmi/autism-hour/map.aspx
---
A great line-up for a great cause
Join Matt Richardson, Russell Howard and a host of their funny friends as they raise laughs and money to help the 700,000 autistic children and adults in the UK.
Date: Monday 12 November 2018
Time: Doors open at 6.30pm. Show runs 7.30pm – 10.30pm
Location: Union Chapel, Compton Terrace, Islington, London N1 2UN
Tickets: £30 (unreserved seating)
Line-up: Matt Richardson, Russell Howard, Iain Stirling, Angela Barnes,
Joe Wilkinson, Adam Hess, Stephen Bailey, Ken Cheng
Here is the link to book tickets:
https://www.autism.org.uk/get-involved/raise-money/special-events/comedy-night.aspx?utm_source=The%20National%20Autistic%0Society&utm_medium=email&utm_campaign=9925746_Matt%20and%20co%20comedy%20show%20Seg%202%20-%20Hour%20half%20of%20London&utm_content=Tickets&dm_i=YA3,5WQR6,P1AFV7,N4H20,1
---
Please find attached to this Bulletin details of a "Spooky Spectacular" run by local organisation HACS (Hillingdon Autistic Care & Support) on 26 October 2018 which may be of interest to families. The HACS website is http://www.hacs.org.uk.
---
Meadow High School run ASD Coffee Mornings on a regular basis. Parents and carers of pupils with a diagnosis of autistic spectrum disorder (ASD) are invited to come along to an informal session run by Mrs Watson (ASD Lead Teacher), to find out information about ASD, get support, and share experiences with other parents and carers.
The next ASD Coffee Morning is Wednesday 17 October 2018 at 10.00am.
---
Letter to 9CL
Coffee Morning to meet Miss Lepage
Letter to 9LO
New Form Tutor
Letter to 9LO
Coffee Morning to meet Miss Ofori
Letter to Whole School
Free School Meals—changes to eligibility
Letter to new pupils
PAT Dogs in School
Letter to current Sixth Form
Reunion "Class of 2018"
Letter to selected pupils only
South London Special League
---
17 October 2018 (Note date change)
ASD Coffee Morning—10.00-11.00am
22-26 October 2018
HALF TERM SCHOOL HOLIDAY
Back to School Mon 29.10.18 9am
5-9 November 2018
Humanities Faculty Week
12 November 2018
Positive & Possible Coffee Morning
9.30am—10.45am
15 November 2018
Dyspraxia Group Coffee Morning 10am in Library
Friday 16 November 2018
Children In Need Day
21 November 2018
ASD Coffee Morning
10.00-11.00am
27 November 2018
Positive & Possible Coffee Afternoon
1.00pm—2.15pm
29 November 2018
Celebration of Achievement Evening
(Year 11 & Sixth Form—Invite only)
5-7 December 2018
Christmas Show Week
19 December 2018
ASD Coffee Morning
10.00-11.00am
19 December 2018
Lower School Christmas Lunch
20 December 2018
Upper School Christmas Lunch
21 December 2018
Big Breakfast
Last Day of Term—2pm Finish
22,12.18—6.1.19
SCHOOL HOLIDAY
Back to School 7.1.19—9am
16 January 2019
ASD Coffee Morning—10am
24 January 2019
Dyspraxia Coffee Morning
10.00am—11.00am—Library
14 & 15 February 2019
Two Annual Review Days
school is closed to pupils
18-22 February 2019
Half Term
---
---