Issue 6 - 11 October 2019
Issue 6 - 11 October 2019
Road Safety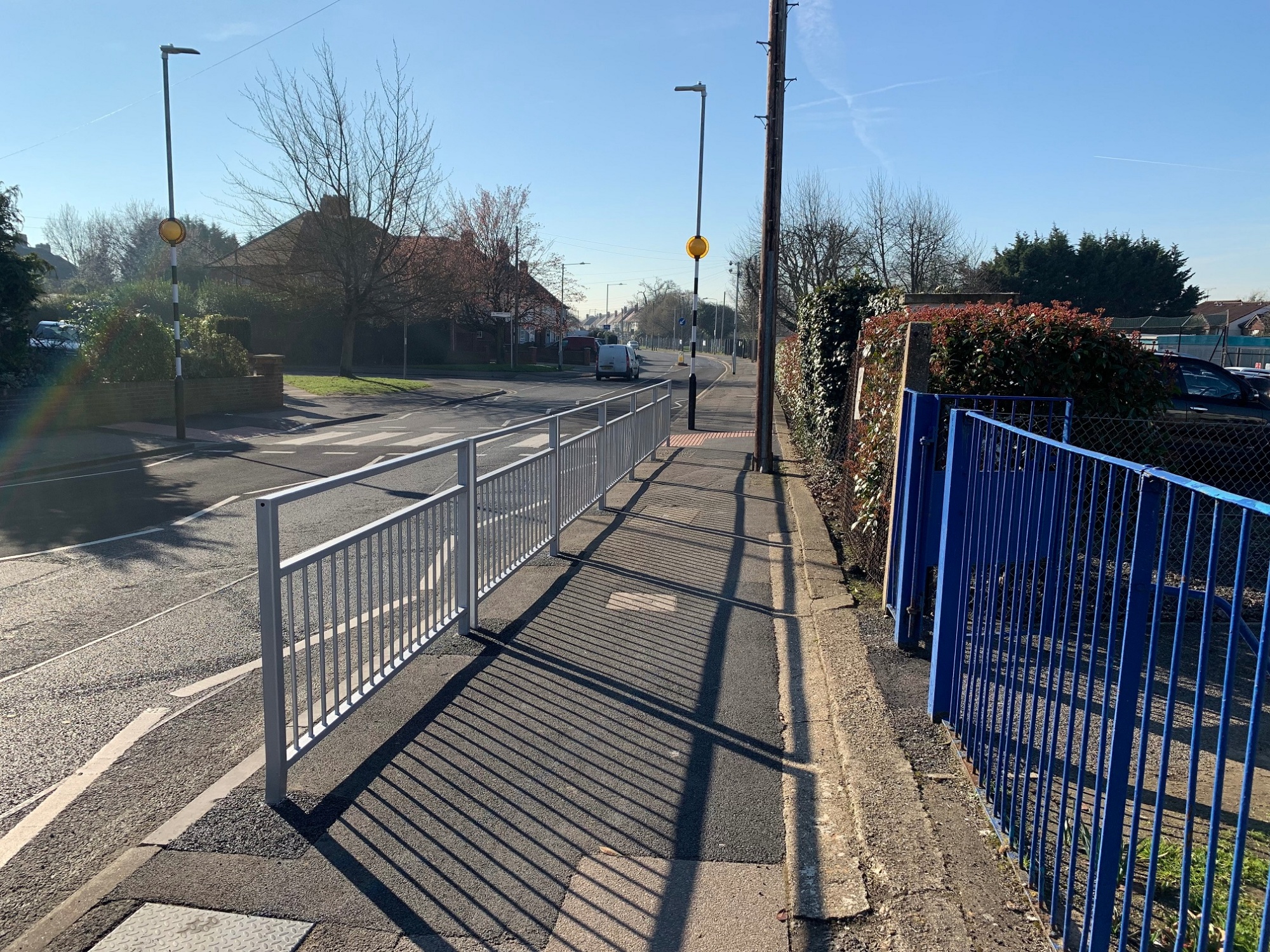 We are delighted that we have had our Zebra Crossing for almost a year. However, we are aware that not all road users are mindful of crossings and some drive dangerously. We are training and supporting all our independent road users to be extra vigilant on the crossing and would urge parents and carers to do so as well. Please can we also ask that when you are crossing the road with your child you use the Zebra Crossing otherwise some of our pupils are likely to copy those 'nipping across' the road
Thank you.
J Rigby—Headteacher
---
Reminder—NO COMPUTERS IN SCHOOL NEXT WEEK
We will have no computers and internet in school next week and the first week after half term due to a network outage (see the end of this bulletin for further explanation).
Some pupils may be unsettled and even upset by having no computers in school.
If you have a concern to raise with a member of staff please phone the school (01895 443310) as staff will have very limited access to emails or write in the link book.
Please note that next week's bulletin will be on the website on Friday afternoon, but you will not receive a text with the link to the bulletin. Please visit www.meadowhighschool.org/News/Weekly Bulletin
If there are any urgent messages they will be posted on the front of the school website and/or in the Latest News section.
---
Flu nasal drops vaccinations will now take place on
Tuesday 15 October (am). Pupils under the age of 18 only.
---
NEW School Badge An iron on badge (to go on the optional blazer) now available to purchase from
the School Office at a cost of £4.00.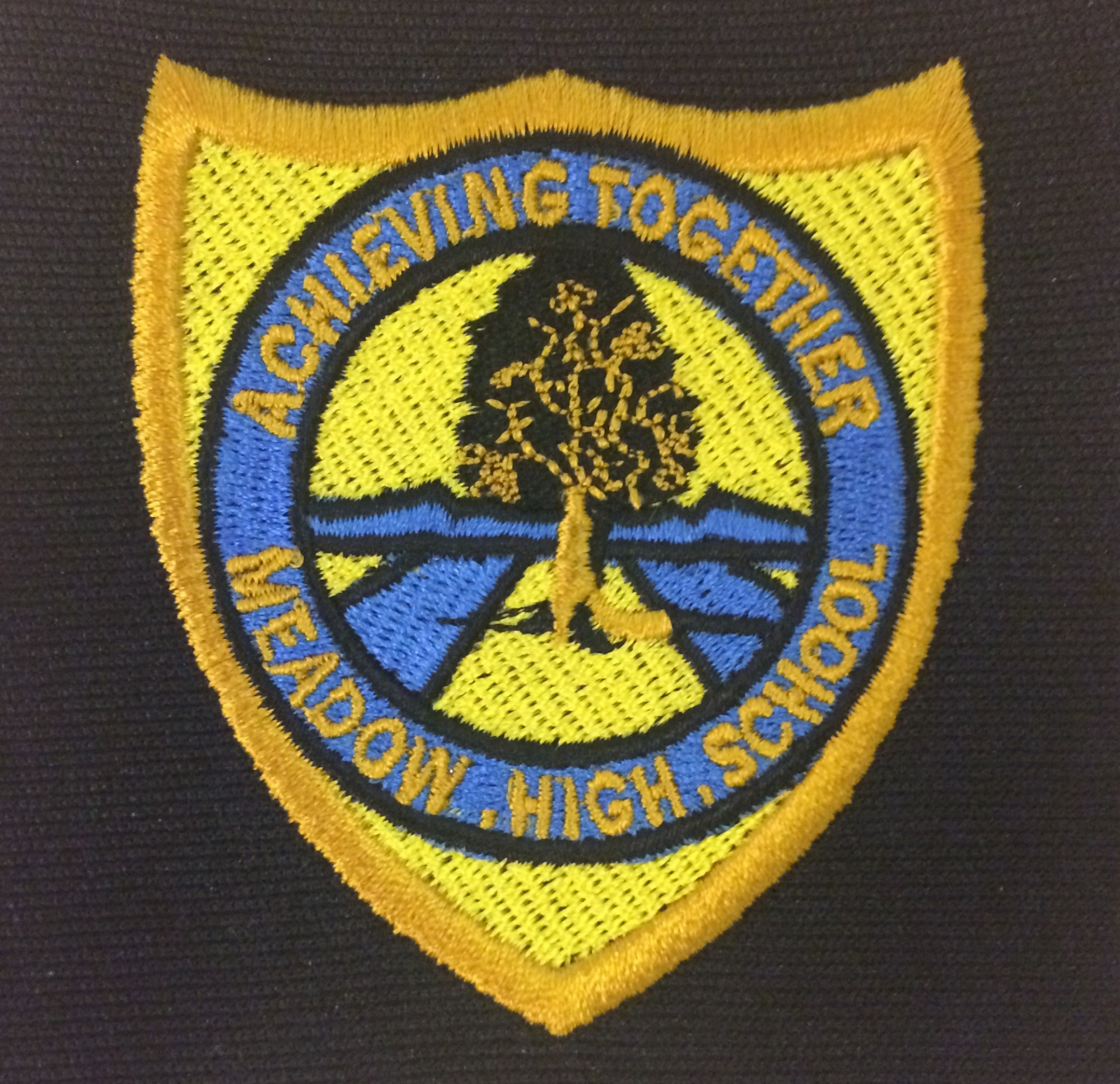 NEW Student Lanyard (for locker keys) Now available to purchase from the School Office at a cost of 50p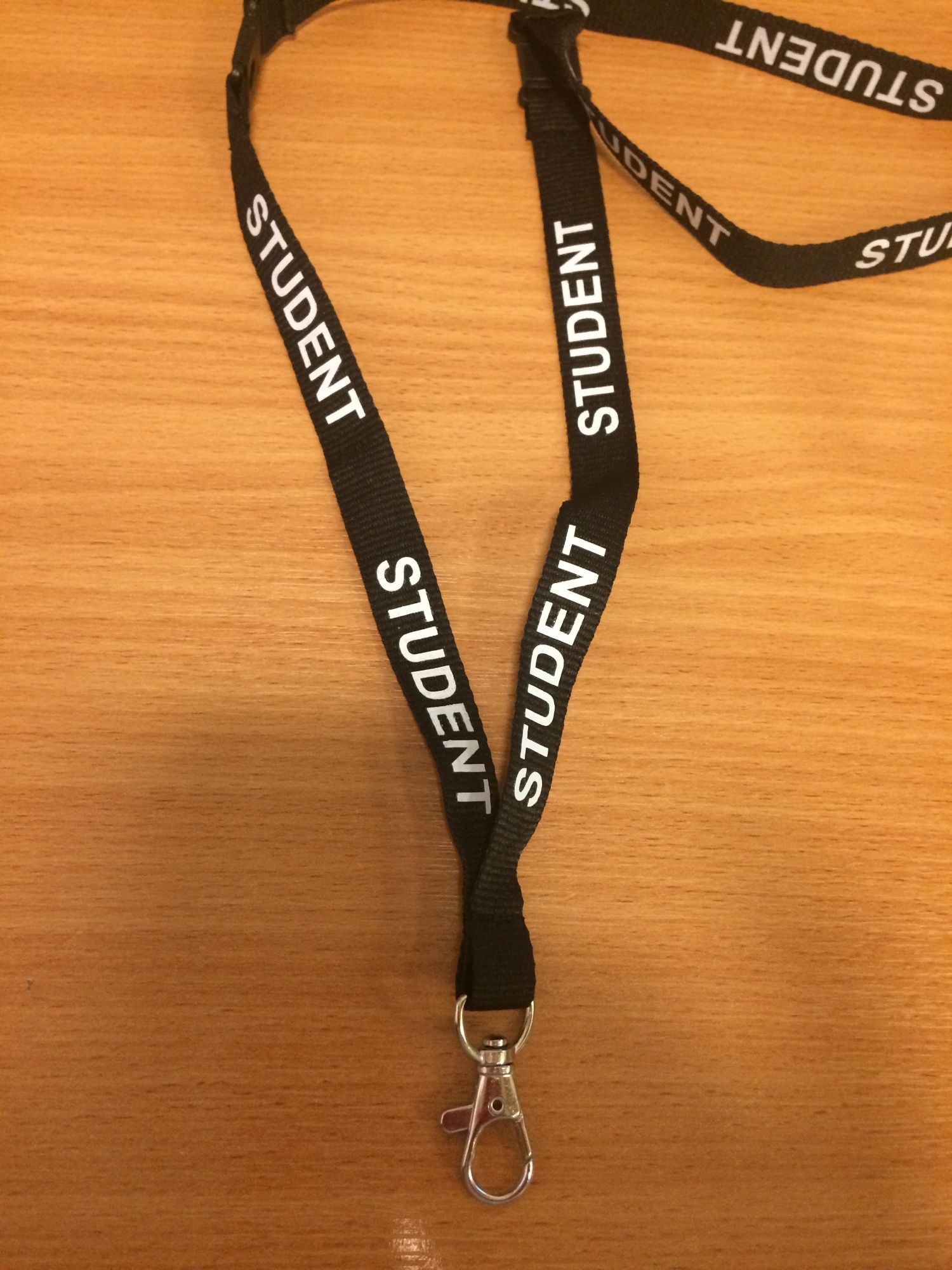 NEW School Tie A clip-on school tie (optional) is now available to purchase from the School Office
at a cost of £4.70.

---
There is lots of lost property in school, including lunchboxes and water bottles—none of which are named. The Lost Property Box is located in the Medical Room (Alison Wallington's room). PLEASE MAKE SURE THAT ALL SCHOOL UNIFORM AND EQUIPMENT IS CLEARLY LABELLED WITH YOUR CHILD'S FULL NAME. It is much easier to locate a lost item if it is named.
Thank you—Welfare Team
---
Every child shapes a lesson
Working together a more joined up approach
Introducing Meadow's New Data System
Meadow High School is changing the way that we capture and record pupil progress data. This term we have introduced PLIMS which are Pupils Learning Intention Maps. These replace the old IEP (Individual Education Plan) and extend the focus on bespoke and personalised learning pathways through Meadow and onwards into life beyond Meadow. As these are new to the school we do not currently have data relating to pupil progress and so there will be no pupil data on annual review reports held this term or next. Later this year we will also be introducing other data collection systems to support PLIMs but in order to make this massive change over successful we are gradually introducing the different parts of our new system. The PLIMs are the main central document and so have been introduced first. If you want to know how your child is getting on in school please let the form tutor know and they will arrange a time for you to visit.
This term we are trialling the news PLIMs format in school before we share the next version with you. If you would like to see this initial trial PLIM please let the form tutor know. We have not shared them with parents this time round as we know that there are lots of ways that we can improve them. If you would like to be part of a parents groups supporting the school in identifying and making these changes please contact Claire Caddell (Deputy Head).
Later this year we will update all parents on pupil progress towards the targets in each pupils PLIM. Alongside PLIMS we are also introducing a new system for collecting evidence of pupil progress and achievements. This system is called Evidence for Learning. This will be known as EfL and it will allow school and home to share photographs and videos of pupils' work so you can be better kept informed of what your child is achieving in school and you can also share evidence of what your child is doing at home with school if you want to. EfL is available as an app on apple devices. For further information about EFL please see https://www.evidenceforlearning.net/
During your child's Annual Review you will be invited to suggest targets that your child would benefit from working towards and where possible these will be added to their EHCP and broken down into small achievable steps on your child's next PLIM. This PLIM will be written at the end of January 2020. If you have ideas at other times please share these with your child's form tutor even if this is in between PLIMs being written so it can be added to the next PLIM or worked on alongside the current PLIM.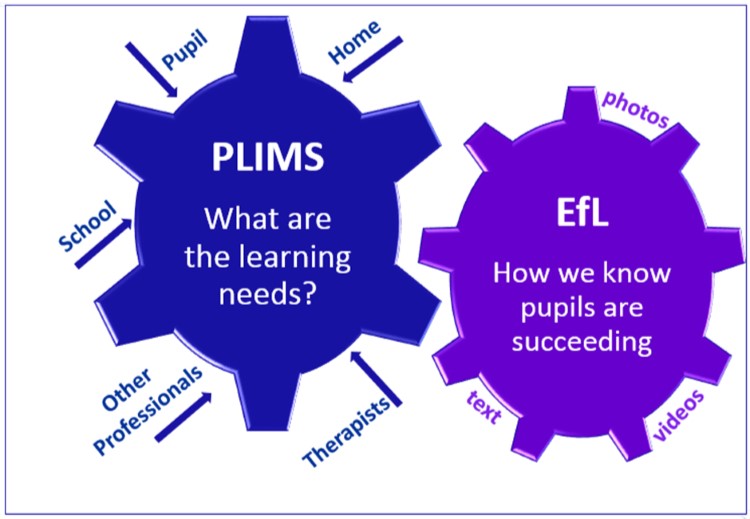 We will update you more across the year and will be updating curriculum information on the website. When new content about curriculum and assessment is added to the website we will let you know this via the weekly bulletin.
I hope this update has been helpful and if you want any more information please let Ms Claire Caddell know. You can call the school or email her directly on ccaddell@meadowhighschool.org (but please remember that we have limited internet access over the next few week due to Windows 10 update).
Ms C Caddell—Deputy Headteacher
---
T
his is to introduce myself as your new Participation Officer.
My name is Diana Wingrove-Owens and I work at the Civic Centre. It is my job to work with schools to improve outcomes for students and to look at ways of improving school attendance. I have been doing this kind of work for 12 years. I look forward to seeing you around the school and please stop me and say hello if you see me. I look forward to working with you all'.
---
Sports News
Leadership Academy:
This week we supported in primary sporting events in four different schools across the Borough. Our students were well behaved and a credit to themselves and the school. They are working to push themselves out of their comfort zone and apply their learning of leadership in practical situations. Well done to them!
South London Special League:
This week was the first instalment of the under 16 Special League. We are a mostly fresh squad from last year, made from some of our younger pupils. They battled incredibly well and overcame their anxieties of playing against people they didn't know—many of whom were much bigger than them! We finished the day with 2 wins, 1, draw and 3
losses and there were lots of positive performances. A good starting point!
Mr M Vincent—Faculty Lead—PE
---
Halloween Sale

As part of my Year 13's WOW (World of Work) lesson, pupils have been tasked with 'organising an event selling refreshments' with the aim of recording outgoings and profit made.
Pupils have chosen to organise a Halloween themed event where they will be selling refreshments such as cakes, sweet bags, drinks and other goodies. Prices vary from 20p to £1.
This event will take place on Monday 14th October starting at 2pm in Room 62.
All money raised will be going towards the sixth form's chosen charity which will be announced shortly.
Miss Pasma—Sixth Form Teacher
---

Team Enterprise
will be having a
Halloween Treat Sale
on
Tuesday 29 /Wednesday 30th October
at break time near Reception.
We will be selling Halloween Sweets, Treats and Cakes.
Look out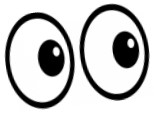 for posters around school

---
NETWORK OUTAGE – NO COMPUTERS AT MEADOW—WHY IS THIS HAPPENING ?
As you may be aware Microsoft are going to stop supporting some older version of Windows at the end of this year. This means that affected older computers will be much more likely to be hacked or get a virus. Many of our older computers will become outdated if we don't do something about this.
To solve this problem, and allow all our computers to be updated, we need to shut down all our computers for the week before and after the October half term. This could have some impact on pupils who may be upset that they can't use computers in school and may also effect how you communicate with school staff as many teachers will have no, or very limited access, to emails during this time.
If you have an older computer at home your computer may also be affected by this change to Microsoft and this may make your computer more vulnerable to being hacked or to getting a virus. Any computers using Windows 7 or Windows XP will be affected.
If this is the case, you may need to seek help in updating your system. Unfortunately we are not able to help you with this, but suggest that if you are in doubt you seek professional advice to check if your computer is affected by this.
Further information can be found at
https://support.microsoft.com/en-gb/help/10736/windows-what-does-it-mean-if-not-supported
Ms Caddell—Deputy Headteacher
---
Letter to selected sixth form pupils
Cinema Trip
Letter to selected sixth form pupils
Cinema Trip
Face Painting
Letter to selected pupils
South London Special League
Letter to selected pupils
Sports Leadership—Pinkwell Taster
Letter to selected pupils
Sports Leadership—St Andrews Taster
SCHOOL LUNCHES
Week: 14 October —21 October 2019
WEEK 1
(Autumn/Winter Menu)
14- October 2019—1 November 2019
NETWORK OUTAGE—No COMPUTERS OR INTERNET in school
15 October 2019
Flu nasal drops vaccination
21-25 October 2019
HALF TERM
28 October—1 November 2019
NETWORK OUTAGE—No IT in school
Thursday 14 November 2019
Dyspraxia Coffee Morning
Wednesday 20 November 2019
ASD Coffee Morning - 11.15am
Friday 22 November 2019
Music Quiz Evening 7.30-10.00pm
More information to follow !
Thursday 28 November 2019
Celebration of Achievement Evening
Invitation only
Wednesday 4 December 2019
Annual Reviews—selected pupils
SCHOOL IS CLOSED TO PUPILS
Thursday 12 December
Friends of Meadow Disco
6.30pm—8.30pm
Wednesday 18 December 2019
ASD Coffee Morning - 11.15am
Thursday 19 December 2019
Last day of Term—School finishes at
---
---
---
---
---
---