Issue 5 - 4 October 2019
Issue 5 - 4 October 2019
URGENT NOTICE:
The Annual Flu Vaccination Nasal Spray (due to happen on Monday 7 October) has been cancelled due to unforeseen circumstances relating to the availability of the vaccine. A new date will be advised as soon as we have one. Alison Wallington
---
Please return orders for pupil photographs to school by Tuesday 8 October. Please ensure you enclose the completed order form and correct payment in the envelope provided. Thank you.
---
Therapy Team and Welfare Team
We are very proud to announce that our Therapy Team are now employed directly by our school. This change took place on 1st October 2019 following a review of the previous service.
Our Therapy Team includes a Speech and Language Therapist, known as SALT, Occupational Therapists, known as OTs, a Physiotherapist, and a Rehabilitation Assistant.
Our Speech and Language Therapist (SALT) is Áine Gannon. Her aim is to support learners with achieving their communication potential and to facilitate their access to safe eating and drinking. We are currently recruiting for an additional Speech and Language Therapist.
Our Occupational Therapists are Bhindu Odedra and Juliette Kerin. They aim to help our learners to maintain calm alertness through sensory strategies, and to optimise their independent functioning at school and home by developing attention skills, gross motor skills, fine motor skills, visual-motor skills, emotional regulation skills, self-care skills, and provision of adaptive equipment. We are also about to recruit for an additional OT as one of our OT left us on Monday.
Our Physiotherapist is Whirl Pereira. For students who require physiotherapy at school, Whirl helps them to achieve their physical potential through provision of stretching / strengthening exercises and provision of specialist equipment.
Our Rehabilitation Assistant is Rajinder Sohal. She supports our physiotherapist and educational staff with the delivery of therapy, and also help to embed therapy programmes into our learners' daily school routine.
Our Welfare Team includes Bernie Gamble (Welfare and Attendance Officer) and Alison Wallington (Health, Well-Being and Personal Care). They ensure that the health, welfare and personal care needs of our learners are being met.
Debby Gleed-Young is our Parent Liaison Officer and her role is to support parents including helping with transport issues and with anything else that she can help with you with that has an impact on your child's life.
The Therapy and Welfare Team is led by Bhindu Odedra. "We are very proud to be joining Meadow High School and to further develop the excellent relationships we have with our students, families and the team of people who work hard to make Meadow High School a happy place where we learn and develop lifelong skills together".
Ms C Caddell
Deputy Headteacher
---
School Badges (to iron onto the optional school blazer) are now available for purchase from School Office at a cost of £4.00 each.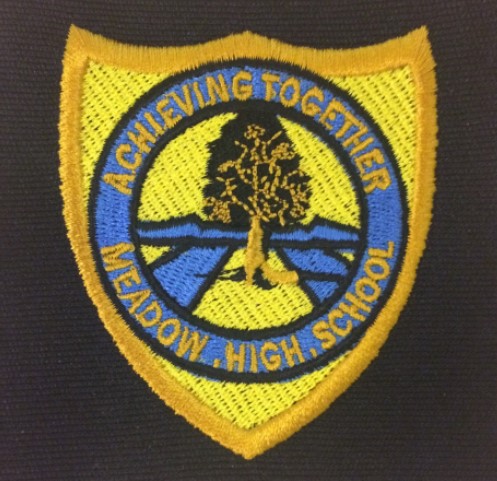 Black student lanyards (for locker keys) can be purchased from School Office at a cost of 50p each.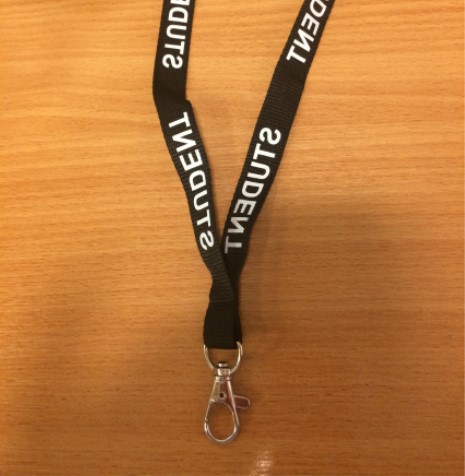 ---
Notification of a Parent Governor Vacancy
I am writing to invite nominations for the position of Parent Governor. The role of the Governing Body is a strategic one and its three core functions are:
setting the vision and strategic direction of school
holding the headteacher to account for its educational performance
ensuring financial resources are well spent.
To be a Governor you do not need to be an expert in education, but you do need to be committed and be able to dedicate time to carry out your duties effectively. The Governing Body meets at least once per term, on a Monday evening and you would be expected to serve on one or two committees. The
committee meetings are currently also held on a Monday evening once or twice a term. You will also need to visit the school occasionally during the school day to observe the school in action and meet with the staff. Support and training are available to help you to understand and fulfil your role. The term of office for a Parent Governor is four years and you may serve the full four years even if your child leaves the school. Governors may resign at any time by writing to the clerk.
If you would like to stand for election, please complete and return the nomination form (on the school website) to the school office by 12 noon on Thursday 17th of October. If only one nomination is received, you will be appointed unopposed. If an election is required, the details you supply will be circulated with the ballot papers to all the parents in the school to help them to decide whom to vote for. Please note that if no nominations are received the Governing Body has the power to appoint a parent to fill the vacancy.
Only parents of children registered at the school are entitled to stand or vote if an election. Please note that if you are an elected member of the Local Authority or work at the school for 500 hours or more per school year you may not stand for election as a Parent Governor but you are still entitled to vote. These regulations are laid down by law.
If an election is necessary then each parent will be sent one ballot paper regardless of the number of children they have at the school. The ballot will be secret and you will be notified of the result as soon as possible afterwards.
If you would like to know more about becoming a parent governor please contact our clerk, Gill Duncan on gduncan@meadowhighschool.org or speak to Mrs Rigby.
The nomination form can be found on the website under Key Information/Governors/Governor Vacancies. If you need a paper copy of the nomination form please contact School Reception.
Yours sincerely
Mrs Rigby— Headteacher
---
MEADOW HIGH SCHOOL
ASD Support Group
Informal drop-in 'Coffee and a chat' sessions
I am writing to advise you that we have a coffee morning in school for parents and carers of children and young people with Autism Spectrum Disorder (ASD). This year the group will be meeting once a month, during term time, on a Wednesday from 11.15 am until 12.15 pm.
The aim of the coffee morning is to provide family members the opportunity to meet other families, share experiences, strategies and get support from others who understand, in a very supportive environment. I will also be available to provide information and guidance on different aspects of autism and offer advice on managing autism within the family. Please see below the dates of our planned meetings for this academic year:
Wednesday 16th October, 2019
Wednesday 20th November, 2019
Wednesday 18th December, 2019
Wednesday 15th January, 2020
Wednesday 12th February, 2020
Wednesday 18th March, 2020
Wednesday 22nd April, 2020
Wednesday 20th May, 2020
Wednesday 24th June, 2020
Wednesday 15th July, 2020
Please kindly note if you are unable to attend the coffee mornings but, would like more information about autism or support, please do not hesitate to contact me at school or by email twatson@meadowhighschool.org.
I look forward to seeing you on Wednesday 16th October, 2019 or hearing from you in due course. Please kindly note If you are able to attend I will meet you in our school reception area and escort you to our meeting place.
We warmly welcome new parents/carers to join our group as existing members have greatly benefited by sharing their ideas and experiences with each other.
Yours sincerely
Mrs. T Watson
Lead Teacher Autism
---

Students and staff held a Macmillan Cake Sale on Friday 27th September. So far we have raised around £190 for the charity! We are still selling cupcakes, as we had so many kind donations! Thank you so much to those who bought and baked cakes for the event, students really enjoyed having a special cake sale for charity.






---
Save the Date
Thursday 12 December 2019
Friends of Meadow
CHRISTMAS Disco
6.30pm — 8.30pm
More details to follow
---
Letter to selected pupils
ASD Coffee Mornings
Letter to Class IM
Out in the Community
Letter to selected pupils
Panathlon Trip
Letter to selected pupils
South London Special League
Letter to selected pupils
Sports Leadership
Letter to Y7-14
Times Table Rock Stars
Week: 7 October —11 October 2019
WEEK 3
(Autumn/Winter Menu)
Monday 7 October
Flu Nasal Spray (pupils under 18)
Wednesday 16 October
ASD Coffee Morning - 11.15am
21-25 October 2019
HALF TERM
Thursday 14 November 2019
Dyspraxia Coffee Morning
Wednesday 20 November 2019
ASD Coffee Morning - 11.15am
Friday 22 November 2019
Music Quiz Evening 7.30-10.00pm
More information to follow !
Thursday 28 November 2019
Celebration of Achievement Evening
Invitation only
Wednesday 4 December 2019
Annual Reviews—selected pupils
SCHOOL IS CLOSED TO PUPILS
Thursday 12 December
Friends of Meadow Disco
6.30pm—8.30pm
Wednesday 18 December 2019
ASD Coffee Morning - 11.15am
Thursday 19 December 2019
Last day of Term—School finishes at 2pm
Friday 20 December 2019— 5 January 2020 SCHOOL HOLIDAY
Monday 6 January 2020
Back to school—9am start.
---