Issue 4 - 27 September 2019
Issue 4 - 27 September 2019
Important Information for Parents
Car Parking Arrangements on School Site
Dear Parents and Carers,
Access to the front car park, where the roundabout is, needs to be limited when the coaches and school transport are on site. This is due to health and safety concerns.
No parents/carers vehicles (including private taxis organised by parents) can access the site while school transport coaches and minibuses are on site. This is usually between 8:30am and 8:50am and between 2:45pm and 3:20pm.
Please note: If transport coaches are still on site after 3:20 parents will not be able to enter the carpark unless you are attending a pre-arranged meeting in school.
We appreciate that this causes some difficulties, however we have had to make this decision following some near accidents in the carpark. We are happy to discuss your needs on an individual basis if you feel there are safety or physical difficulties that you feel we should consider.
We are also happy to keep any pupils who are picked up, in school until 3:30pm to allow time for you to access the main school carpark. Please also be aware that the traffic wardens often patrol the local area, particularly in the afternoons.
The staff carpark is extremely congested and cannot be accesses by parents at any time, this includes to drop off or pick up pupils.
Finally, a reminder that the site speed limit is 5mph, parents MUST drive round the roundabout the correct right direction and park safely without causing any blockages.
Thank you for helping us keep pupils safe.
Mrs J Rigby—Headteacher
---
Reminder: Friends of Meadow Meeting
Monday 30 September 2019: 5.30pm in the Hall
All parents welcome
---
ORDERS FOR PUPIL PHOTOGRAPHS
All orders must be returned to school no later than Tuesday 8 October. Please ensure you enclose the order form and correct payment in the envelope provided. Thank you.
---
Dear Parents/Carers,
As you may be aware Microsoft are going to stop supporting some older version of Windows at the end of this year. This means that affected older computers will be much more likely to be hacked or get a virus. Many of our older computers will become outdated if we don't do something about this.
To solve this problem, and allow all our computers to be updated, we need to shut down all our computers for the week before and after the October half term. This could have some impact on pupils who may be upset that they can't use computers in school and may also effect how you communicate with school staff as many teachers will have no, or very limited access, to emails during this time.
If you have an older computer at home your computer may also be affected by this change to Microsoft and this may make your computer more vulnerable to being hacked or to getting a virus. Any computers using Windows 7 or Windows XP will be affected.
If this is the case, you may need to seek help in updating your system. Unfortunately we are not able to help you with this, but suggest that if you are in doubt you seek professional advice to check if your computer is affected by this.
Further information can be found at
https://support.microsoft.com/en-gb/help/10736/windows-what-does-it-mean-if-not-supported
Kind regards
Ms Caddell—Deputy Headteacher
---

We are delighted to announce that Meadow High School has been reaccredited
a full International School Award from 1 September 2019 to 31 August 2022
Please find a message below received from the British Council:
Dear Mrs Fabisch,

Congratulations on working so hard to co-ordinate such an impressive range of work as an International Co-ordinator! You are a credit to the school and the wider community. You will soon be invited to attend an award ceremony to receive the certificate and celebrate the success with other international coordinators and The British Council. Here are the assessor's comments to highlight where they were particularly impressed with the International dimension in our school:

"Meadow High School has successfully met the criteria for International School Award Reaccreditation. You have a number of international partners and have made very good use of these partnership through a range of different visits and activities. There is no doubt that your students will become citizens through the opportunities that they are given at Meadow High (…) It is great that you have been able to arrange for your students to meet their international peers and to work on collaborative activities directly. Well done and good luck with your plans for the visit to France next year. "

We hope that the scope of your excellent international activities will continue to develop and benefit the school community; your support, commitment, creativity and innovative international work is greatly appreciated.

Thank you for taking part in the International School Award. Please convey our very best wishes and many congratulations to all staff and students both in the UK and overseas who have taken part in the scheme. Please also contact your local media to inform them about your successful international work - this is a great achievement and one that deserves celebrating and sharing widely.

We wish you the best as you continue with your international journey.

Kind regards,

The International School Award team British Council
---
Duke of Edinburgh Award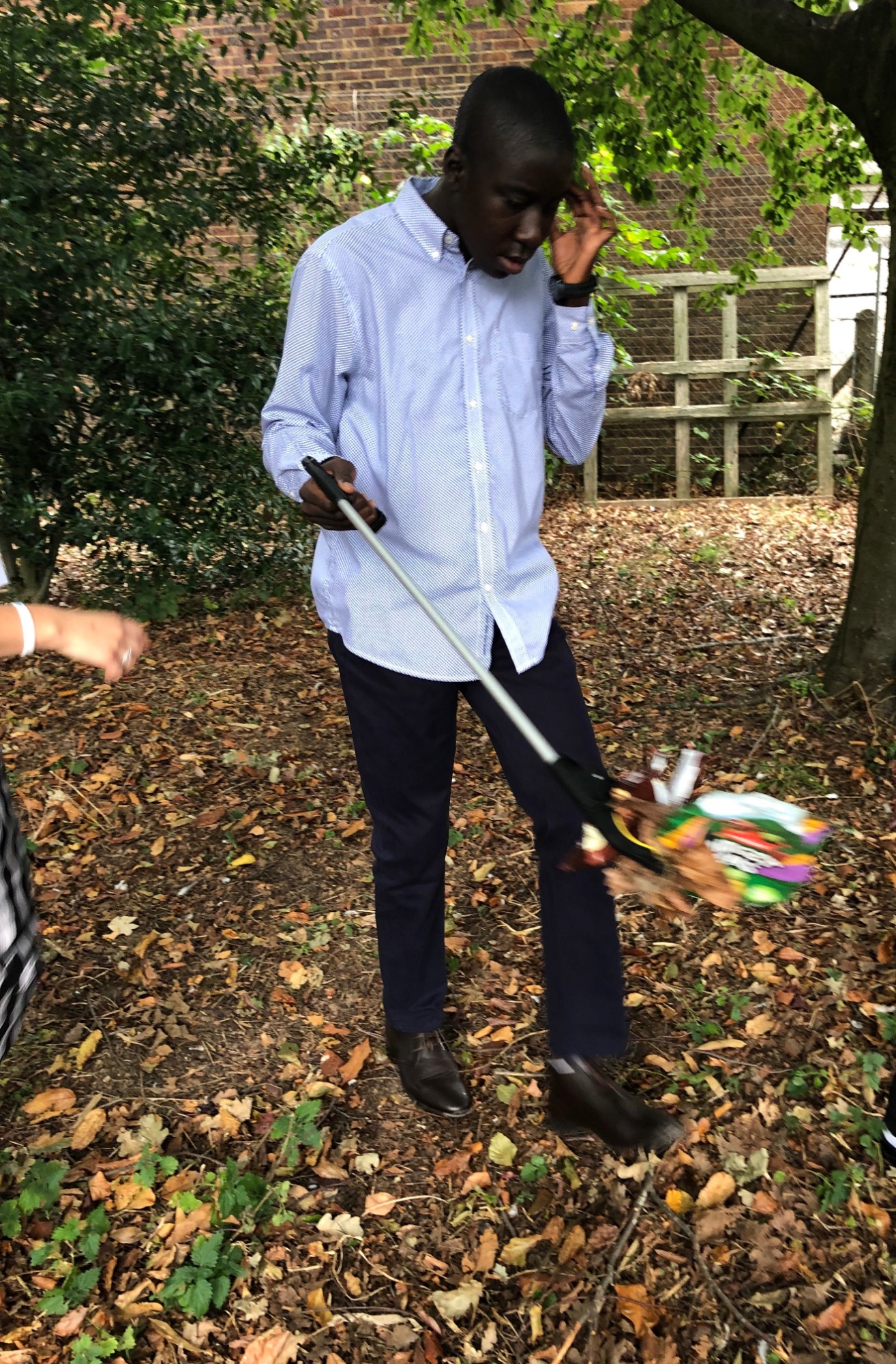 We have been excited to start a new innovation in Pathway 1 this year with our Key Stage 5 students, running our first Duke of Edinburgh pilot group.
Duke of Edinburgh is a international award for 14-24 year-old who can do a DofE programme at one of three progressive levels which, when successfully completed, leads to a Bronze, Silver or Gold Duke of Edinburgh's Award.
We are starting on the Bronze level which consists of 4 components, Physical, Skill, Volunteering and Residential. They involve helping the community/environment, becoming fitter, developing new skills, planning and training for and completing an expedition.
Any young person can do their DofE – regardless of ability, gender, background or location. Achieving an Award is not a competition or about being first. It is all about setting personal challenges and pushing personal boundaries. It is hoped through our DofE programme the young people will have fun, make friends, improve their self-esteem and build confidence. We also aim for them to gain essential skills and attributes for adult life such as resilience, problem-solving, team-working, communication and drive.
At the moment activities on offer include walking, yoga, dance, baking, arts and crafts, bicycle maintenance and looking after the local community through litter picking. If you know of a local park or area that could benefit from a visit from our D of E team or would like further information please email awillis@meadowhighschool.org.
Miss Willis—Assistant Headteacher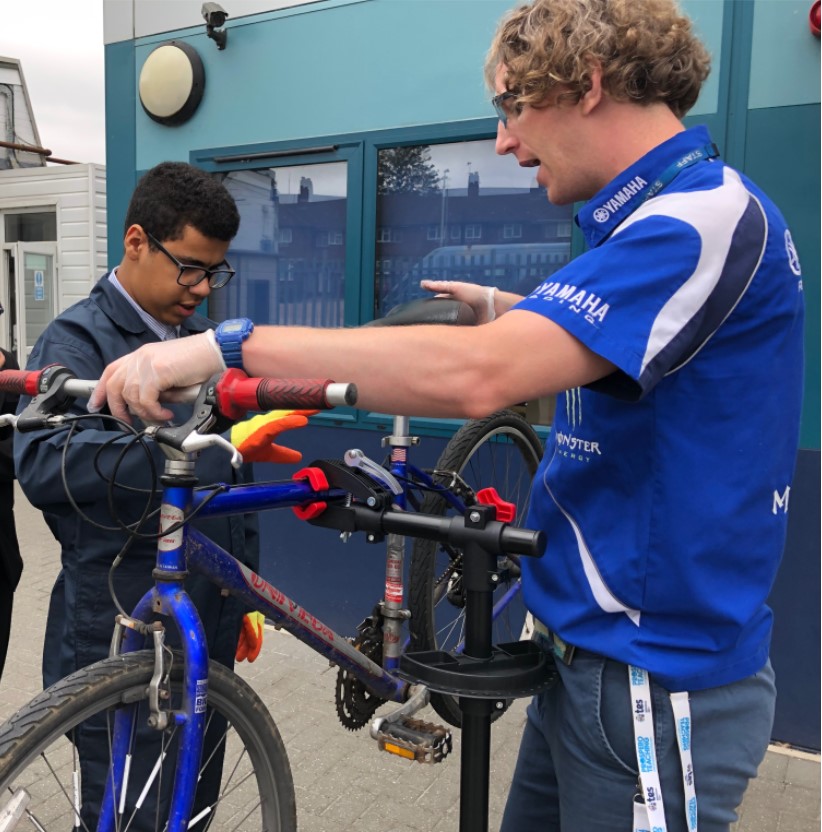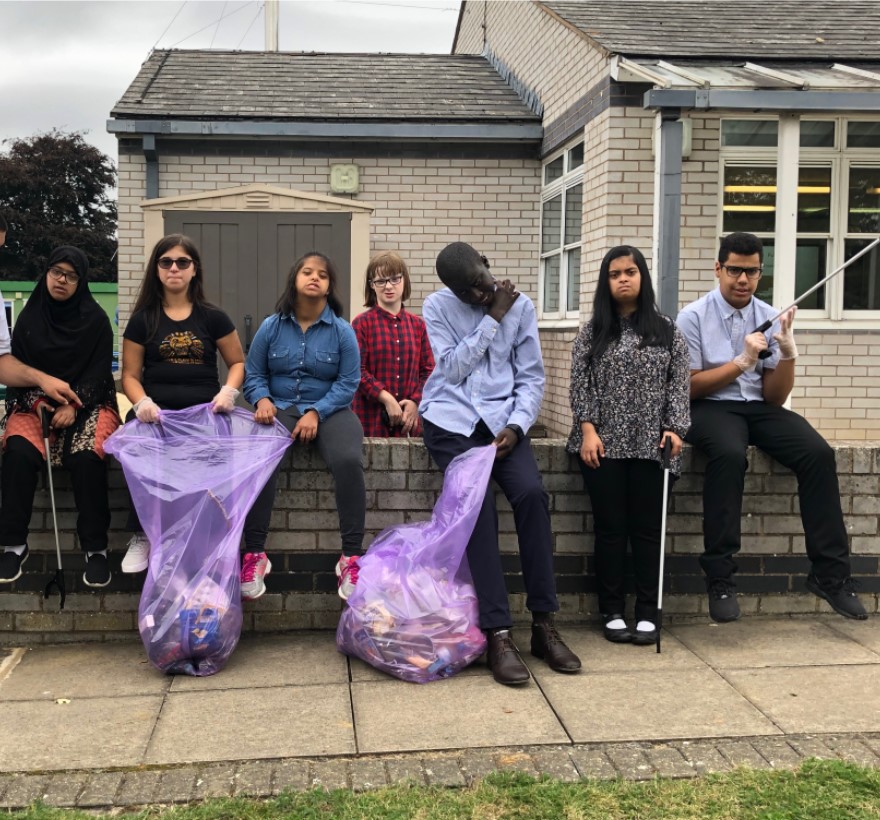 ---
---
Dear Parent/Carer
Your child may have brought home a copy of the Meadow High School 'Cycling to School' Policy. These were given to those pupils who regularly ride their bike to school.
This is not a new policy, but we have started to receive an increasing number of reports informing us that some of our pupils have been seen riding their bikes in a dangerous and erratic way. It is for these reasons that we felt it important to remind all pupils and parents/carers of our policy and the reasons for it.
The purpose of this policy is to safeguard not only your child (as we are concerned that their riding and the condition of their bikes could result in an accident) but that of other pedestrians and drivers, as some of their actions could cause an accident.
This includes recent reports of a few pupils seen to be deliberately weaving in front of moving vehicles so they cannot safely pass; pupils suddenly pulling out in front of vehicles, forcing the drivers to stop abruptly; pupils riding three- or four-abreast on roads, making it impossible for drivers to pass; pupils performing 'wheelies' at speed in the road or on pavement around groups of pedestrians.
I trust that you will understand that the safety and well-being of our pupils both in and out of school is our number one priority.
The full policy is included below.
Ms J Richards—Assistant Head, Year 9, 10 & 11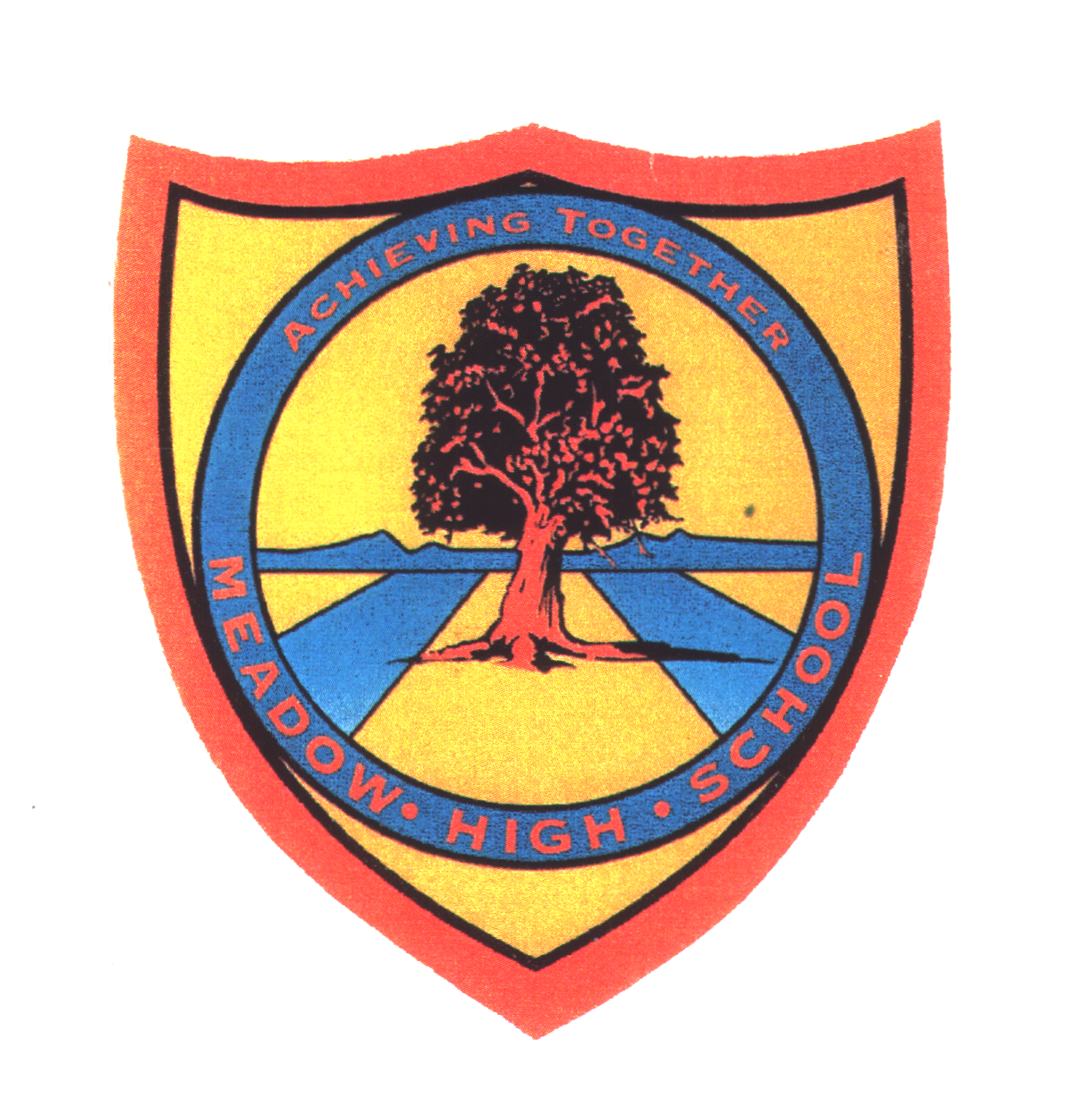 POLICY—CYCLING TO MEADOW HIGH SCHOOL
Only pupils who are independent travellers will be considered.
We reserve the right to refuse permission for a pupil to bring a bike into school if we feel it would be unsafe for them to do so. We would then work with you and your child to see what can be put in place to make cycling to school a safe option.
If you would like your child to cycle to school we advise that they must wear a helmet and should wear a high visibility jacket. If travelling in poor light, the bike must have working front and rear lights. We also strongly advise that they complete a cycling proficiency course.
Please be aware that the roads approaching Meadow High School are extremely busy. We are on several bus routes and near the main Hillingdon ambulance station.
We reserve the right to stop a pupil from riding home if they are improperly equipped or their bike is unsafe. In this instance we would call parents to collect their child and bike or to bring in the necessary equipment.
We also reserve the right to report any dangerous cycling to our Safer Schools Police Officer.
We reserve the right to withdraw permission to bring a bike into school if a pupil is persistently ill equipped or riding dangerously.
We have a bike shed where bikes can be left but this is not secure, so your child should provide their own lock and chain. We cannot take any responsibility for any loss or damage that occurs to your child's bike whilst on the premises.
Please sign and return the attached form and keep this sheet for your records. (forms below).
---
Cycle to school application form (parents / carers to complete)
I would like my child _________________________________ in class _______________ to be considered for cycling to school.
My child is an independent traveler YES / NO
My child has completed a cycling proficiency course YES / NO (If yes, please state where and when this was completed or provide a copy of their certificate.
Where: ______________________________________When:_____________________
Certificate included YES / NO
I take full responsibility for their safety.
I will ensure that they are properly equipped, including a helmet and working front and rear lights.
I understand and agree that Meadow High School staff will not let my child ride home if they are improperly equipped or their bike is not safe.
I understand and agree that Meadow High School staff will contact the Safer Schools
Police Officer if my child is riding dangerously.
I understand that the bike storage is not secure and my child will have to provide their own lock and chain.
I understand that Meadow High School cannot be held responsible for any loss or
damage to my child's bike whilst on the premises.
Name Parent / Carer _________________________________________ (please print)
Signature _________________________________________Date __________________
---
Cycle to school pupil contract (pupil to complete)
Rules
I WILL wear my helmet on the complete journey to and from school YES / NO
I WILL use front and rear lights if the light is poor (as advised by my parents / carers and MHS staff) YES / NO
I UNDERSTAND and AGREE that I will not be allowed to cycle home if I am improperly equipped or my bike is unsafe YES / NO
I UNDERSTAND AND AGREE that any dangerous cycling will be reported to the Safer Schools Police Officer YES / NO
I WILL ride safely and be considerate of other road users at all times YES / NO
I WILL look after my bike and make sure it is safe to ride YES / NO
I agree to follow the cycle to school rules and understand that if I don't the permission to cycle to school may be withdrawn.
Name (please print) ________________________________________________
Signature________________________________________
Date_____________
Witnessed by ____________________________________
Date______________
---
Letter to selected pupils only
South London Special League
Letter to whole school
Meet The Tutor Evening
Letter to Whole School
Permission for EfL, External Publications and Trips
Week: 30 September—4 October 2019
WEEK 2
(Autumn/Winter Menu)

Monday 30 September 2019
Friends of Meadow Meeting
5.30pm—School Hall
21-25 October 2019
HALF TERM
Thursday 14 November 2019
Dyspraxia Coffee Morning
Friday 22 November 2019
Music Quiz Evening 7.30-10.00pm
More information to follow !
Thursday 28 November 2019
Celebration of Achievement Evening
Invitation only
Wednesday 4 December 2019
Annual Reviews—selected pupils
SCHOOL IS CLOSED TO PUPILS
Thursday 19 December 2019
Last day of Term—School finishes at 2pm
Friday 20 December— 5 January 2019
SCHOOL HOLIDAY
Monday 6 January 2019
Back to school—9am start.
---
---
---