Issue 34 - 14 June 2019
Issue 34 -14 June 2019
Dear Parents/Carers,
As you have probably seen in the news, schools are being asked to look at the data they are collecting and why we collect it. At Meadow we have been looking at this over the last year and from September we are changing the way we collect data on pupil progress.
This change will not alter how we teach pupils in lessons, but will change the focus of the data we collect to focusing on the pupil's independence and life skills, rather than focusing purely on pupil's academic progression.
Part of this change includes the current IEPs (Individual Educational Plans). The current IEP will be the pupils' last IEP. Next school year, pupils will have PLIMS (Personalises Learning Intentions Maps). PLIMS will be more closely linked to outcomes on EHCP (Educational Health Care Plans) and if there is something that you, as families, want pupils to focus on in school then please let us know. The outcomes on your child's EHCP should reflect your hopes and aspirations as well as professionals from education, health and social care.
These changes mark the start of several changes which will be made across next school year, all aimed at making the education we offer to all our students more personalised and more relevant to their individual needs.
If you want to discuss any of these changes, please let me know. I am happy to arrange an afternoon or after school meeting to discuss if wanted.
Kind Regards
Ms C Caddell —Deputy Head Teacher
---
I hope you find our website useful and informative. One of the key areas I would like to draw your attention to is 'Policies'. We are currently reviewing and transferring our policies to a standard format that will hopefully make them easier to access. One policy I would particularly draw your attention to is our Complaints Policy. Thankfully, we have very rarely had need of this, but at a recent external safeguarding training session we were encouraged to signpost this to you. I hope that good home-school relationships and communication will continue to make this policy unnecessary!
Mrs J Rigby—Headteacher
---
SCHOOL TEXT MESSAGES
Parents are politely asked not to reply to school text messages as we are unable to monitor and/or respond to those messages.
Thank you. School Office
---
TERM DATES
Please find attached to this Bulletin a list of term dates for 2019/20, including Training Days and Annual Review days.
---
SPORTS DAY—THURSDAY 20 JUNE 2019
Unfortunately, Sports Day planned for 13th June had to be cancelled due to very bad weather. We hope to be able to hold sports day on Thursday 20 June 2019. The same arrangements apply, as follows:
On this day please make sure you send your child in with their PE kit as every child will be taking part throughout the day. They will be outside for large periods of the day so your child should have sun cream on and a hat with them and a water bottle.
Parents & Carers are invited to join us for the afternoon track events, but you must apply for spaces. We are allocating 2 spaces per child.
The afternoon events will start at 13.00 and finish by 14.30. At this point should you wish to take your child home with you, you may do so, provided that you indicate it on the reply slip (next page) and also notify transport. You will also need to sign out on your way out.
Parking at the school is very limited so if you could make other arrangements to get here it would be much appreciated. If you are bringing a car please leave your registration number on the reply slip (sent home last week).
Please be aware that should the day overrun, parents will still be required to leave at 14.30 otherwise school transport will not be able to get in.
Mr M Vincent—PE Faculty Lead
---
Place2Be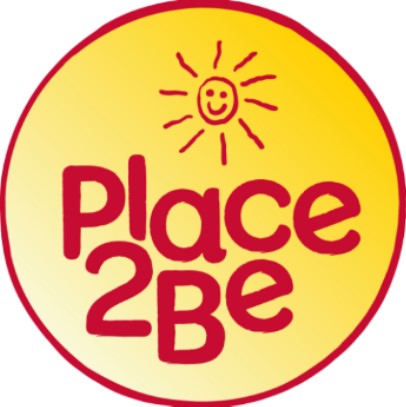 is a children's mental health charity providing school-based support and in-depth training programmes to improve the emotional wellbeing of pupils, families, teachers and school staff. They have some useful information on helping your child to cope with transition, such as 'How can I support my child through big changes?', 'How can I help prepare my child for secondary or high school?', and 'Becoming a young adult'. Please visit https://www.place2be.org.uk/what-we-do/parent-carer-resources/ready-for-secondaryhigh-school.aspx
---
Royal Mencap Hillingdon Me Time Programme
These groups/activities are for over 18's with a learning difficulty and who live in Botwell, Pinkwell, Townfield, Yiewsley, West Drayton or Heathrow Villages. There are all sorts of activities ranging from visits to the Science Museum. Bowling, Superstar DJ, Job Club, Visits to Heathrow Special Needs Farm, Cinema, Legoland, Riverboat Rides and lots more. Some activities are free and some have a small charge.
Please contact Damien.Galvanoni@mencap.org.uk for more information. There is also a facebook page www.facebook.com/hillingdon.metime
---
Hillingdon
Autistic Care & Support—
Upcoming Workshop Information
Understanding Autism
Date 1 Tuesday 25th June at 10am – 1pm
Date 2 Wednesday 26th June at 6:30pm – 9:30pm
Speaker Catherine Ford
Venue HACS Resource Centre, Dudley Place, Off Pinkwell Lane, Hayes UB3 1PB
Prices FREE HACS Family Member / £10 HACS
Professional Members / £25 non-members
Who can attend: Parents, Carers and Professionals
Links for more information:
http://www.hacs.org.uk/events/understanding-autism-workshop-for-parents-carers-and-professionals-3/
http://www.hacs.org.uk/events/understanding-autism-workshop-for-parents-carers-and-professionals-4/
---
Meadow High School
Term Times
2019/20
Autumn Term 2019
Training Day Monday 2 September 2019
Training Day Tuesday 3 September 2019
Term Starts Wednesday 4 September 2019
Half Term Holiday 21 – 25 October 2019
Annual Reviews Wednesday 4 December 2019
Term Ends Thursday 19 December 2019 @ 2pm
Spring Term 2020
Term Starts Monday 6 January 2020
Training Day Friday 14 February 2020
Half Term Holiday 17 – 21 February 2020
Annual Reviews Wednesday 4 March 2020
Term Ends Friday 3 April 2020 @ 2pm
Summer Term 2020
Term Starts Monday 20 April 2020
Half Term Holiday 25 May – 29 May 2020
Annual Reviews Wednesday 24 June 2020
Term Ends Tuesday 21 July 2020 @ 2pm
Bank Holidays 2020
1 January - New Years Day
10 April - Good Friday
13 April - Easter Monday
8 May - May Day Holiday
25 May - Spring Bank Holiday
Issue 2 - 120619
---
---

Young Healthwatch Hillingdon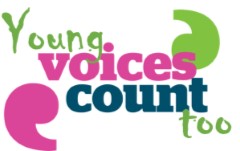 What is Healthwatch Hillingdon?
Healthwatch Hillingdon helps people get the best out of their local health and social care services, such as doctors, dentists, hospitals and mental health services, whether it's improving them today or helping to shape them for tomorrow. Healthwatch Hillingdon is all about local people being able to influence how local services work. By making sure their views and experiences are gathered, considered and acted upon, we can help make services better now and in the future.
Healthwatch Hillingdon wants to make sure that the voices of children and young people like you are heard so we are creating Young Healthwatch Hillingdon.
What is Young Healthwatch Hillingdon?
Young Healthwatch Hillingdon is made up of volunteers who represent the views of children and young people living, working or studying in Hillingdon. They do this by:
Sharing and promoting information about health issues and services that affect children and young people through events, social media updates and reports.
Speaking to children and young people and gathering their views about what health issues and services are important to them.
Working with health and social care services representatives to try to shape and improve services for children and young people.
Who can apply to be a part of Young Healthwatch Hillingdon?
If you are aged between 11 and 25 and live, work or study in Hillingdon, you can apply to be a part of Young Healthwatch Hillingdon. The important thing to remember is that you don't need to be a health expert to be a part of Young Healthwatch Hillingdon. We will give you the training and information you need to carry out your role.
How can I apply for a Young Healthwatch Hillingdon role?
To apply to join Young Healthwatch Hillingdon, please email Kim at kim@healthwatchhillingdon.org.uk and ask for an application form.
Letter to Selected pupils
Trip to Brighton Beach
Letter to selected pupils
Leavers Letter
Letter to selected pupils
London Youth Games Athletics
Letter to selected pupils
Work Experience
Letter to Year 14s
School Transition Day 3 July 2019
Week: 17—21 June 2019
WEEK 2
(Spring/Summer Menu)
17th—21st June 2019
Work Experience Week—Year 11
20 June 2019
Sports Day
24-27 June 2019
Arts Week
Production Rehearsal Week
27 June 2019
Leavers' Assembly - 2pm
28 June 2019
Training Day
School is CLOSED to pupils
1-5 July 2019
Production Week
2 July 2019
TRANSITION DAY—Whole School
11 July 2019
PROM (Year 11-14). Invitation only.
23 July 2019
LAST DAY OF TERM
SCHOOL FINISHES AT 2PM
————————————————————
24 July—1 September 2019
SCHOOL SUMMER HOLIDAY
15 August 2019
NATIONAL EXAM RESULTS DAY
FUNCTIONJAL SKILLS
22 August 2019
NATIONAL EXAM RESULTS DAY
GCSEs
————————————————————-
Monday 2 September 2019
Staff Training Day
Tuesday 3 September 2019
Staff Training Day
Wednesday 4 September 2019
TERM STARTS FOR PUPILS