Issue 32 - 23 May 2019
Issue 32- 23 May 2019
---
School is closed tomorrow (Friday 24th May) as it is a staff training day.
Next week is half term—have a happy and healthy break !
Back to school Monday 3rd June at 9am !
---
New School Vehicle
We are very lucky at Meadow to have a generous fleet of vehicles that enables our pupils to access the community. However, as our pupils have grown there have been some accessibility issues appearing. After a lot of investigation, staff consultation and 'trials', we are delighted to have taken ownership of our latest vehicle (see photos). This fully accessible vehicle will allow smaller groups and those pupils with heavier wheelchairs to continue to access the community and make learning 'real'. It is our intention to use this vehicle for a year to ensure it is as effective as we hope. We will then look to purchase a second vehicle and decommission some of our current fleet.
Mrs Rigby—Headteacher
---
Pupil Progress
Next year we are changing the way we measure and record pupil progress and also how we create personalised educational plans. The new plans will more closely monitor pupil progress against the targets in the pupils EHCPs.

After half term you child's last IEP will be reviewed, but there will not be a new plan sent home until after the summer holiday.

Please be assured that we are still focusing on every pupils personal learning plan, but we will need a little time to train all teachers in our new system before sharing these with you.

If you have any questions about this please contact me or you form tutor. Many thanks in advance.
Ms Caddell—Deputy Headteacher
---
Year 9 boosters are coming up after half term. Please send all consent forms back to school, even if you do not want your child to have the booster. Please contact Reception if you need another form. Thank you.
Mrs Wallington—Welfare
---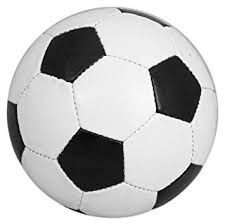 Our cake sale and charity football match on Friday 17th May were extremely successful and we managed to raise £143.35 (with more to follow)! Thank you so much to all who supported, made or sent in cakes. Students enjoyed playing in the charity football match and the winning score was 6-3, so well done to all involved!
Miss Nolan—Sixth Form Teacher
---
Meadow High School Inclusive Choir 2019
A massive well done to all the participants in this year's Inclusive Choir. The show, which took place at Sacred Hearts Catholic Primary School on Monday, was a resounding success!
Students worked tremendously hard to learn 5 sign-along songs and one original song of their choice in such a short space of time. Their performance was extremely well received by staff and students alike at the host school:
"Thank you; we all really loved your choir! They were brilliant!" Linda Gee, Sacred Hearts Teacher & 2019 Host.
It was an absolute pleasure to lead the choir once again this year and I feel incredibly proud to be their music teacher. You don't need to be an expert in sign-along to decipher the expressions on their face; a smile speaks a thousand words in any language!
Well done!
Mr A Mubarak—Music Teacher
---

We would like to invite you to the
Friends of Meadow Annual General Meeting,
which will be held on Monday 3rd June 2019
at 2pm, in the school Library.
The PTA plays a vital part in the school community and all parents/carers are invited to support the AGM. This is your chance to hear how the funds you have helped to raise have been used for the benefit of the pupils at our school. The Treasurer will also give a financial report and we will be electing officers for our 2019/20 Committee.
Any parent who has been on the Committee for 1 year or more can stand.
We look forward to welcoming any new faces who can help us with the ongoing success of this committee. It is also an opportunity for you to find out about what goes on behind the scenes to organise and raise money to support the School.
---
Support for children being bullied
If you believe your child is suffering bullying this document will inform you of support available.
Advice for parents about bullying
Although schools take a lot of steps to stop bullying, parents and families can also help someone who is being bullied or who is a bully. If your child is a victim of bullying, there are many websites giving advice on what you can do as a parent, including:
NHS Choices - https://www.anti-bullyingalliance.org.uk/
NSPCC - https://www.nspcc.org.uk/
Kidscape - advice on bullying https://www.kidscape.org.uk/
Childline - https://www.childline.org.uk/info-advice/bullying-abuse-safety/types-bullying/bullying/
Online bullying
Bullying doesn't have to be face to face; sometimes it can be done using technology – mobile phones, comments on websites, emails, texts etc. This is often called online or cyberbullying.
Be careful not to become a victim of cyberstalking or online stalking. The Think U Know site helps you work out what's good and what's not, online, and what to do if you're worried.
What can your child's school do to help?
All schools are required by law to have a written anti-bullying policy and effective procedures in place.
Pupils and/or parents should always discuss any bullying with the school to see what strategies can be put in place to stop it happening.
Remember, schools can only help if they know what is happening.
If you are concerned that your child is a victim of bullying, the class teacher/tutor or head of year is usually the best person to speak to.
If the teacher you speak to isn't able to help or you are not satisfied with the response or impact of the their actions on your child, you should put your complaint in writing to the head teacher.
Sometimes the actions that the school can take to help your child can take a few days to put into place. During this time, you can work with the school to help to support your child. If, however, the head teacher is unable to resolve the issue or you have evidence to demonstrate that the bullying has
continued, your complaint can then be raised with the schools Chair of Governors. The name of the Chair and their contact details can be obtained from the school office.
Bullying outside of school
Head teachers have the legal power to make sure pupils behave outside of school premises. This includes bullying that happens anywhere off the school premises, eg on public transport or in a town centre. School staff can also choose to report bullying to the police or local council. If the bullying is happening outside of school by children that attend your child's school talk to the teacher or head of year.
If the bullying frequently or only takes place outside school or is from children, young people or adults from outside the school itself you should report the instances to the police. They will be able to tell you what you need to do or how they can help.
Letter to selected Year 11s—Fruit Picking
Letter to selected pupils Hair & Makeup Consent for Production
Letter to Whole School—HOAC Water Sports Day
Letter to Whole School—HOAC Merits Prize
Letter to selected pupils London Youth Games Football tournament
Letter to selected pupils London Youth Games Mini Tennis
Letter to selected pupils South London Special League
Letter to selected pupils Upper Thematic Introduction
Letter to selected pupils—Trip to St John's Church
Letter to selected pupils—Sixth Form Acceptance
Letter to selected Pupils—Sixth Form Options (plus options booklet)
Letter to selected Pupils—KS4 Options (plus options booklet)
Letter to selected pupils - Summer Explorers Acceptance & Information
Letter to selected pupils - Summer Explorers Information Meeting
Letter to selected pupils - Summer Explorers Questionnaire
Letter to class DH - Trip to Frankie & Bennys
Week: 3-7 June 2019
WEEK 3
(Spring/Summer Menu)
24 May 2019
Training Day
School is CLOSED to pupils
27 May—31 May 2019
HALF TERM SCHOOL HOLIDAY
3 June 2019
Friends of Meadow AGM @ 2pm
6 June 2019
Parents Evening - Years 7, 8 , 10 and
Thematic
10 June 2019
Options Evening—6th Form and Year 11
3.30-5.00pm
13 June 2019
Sports Day (more information to follow)
17th—21st June 2019
Work Experience Week—Year 11
20 June 2019
Reserve Day for Sports Day
24-27 June 2019
Arts Week
Production Rehearsal Week
28 June 2019
Training Day
School is CLOSED to pupils
1-5 July 2019
Production Week
2 July 2019
TRANSITION DAY—Whole School
1-5 July 2019
Summer Production Week
11 July 2019
PROM (Year 11-14). Invitation only.
23 July 2019
LAST DAY OF TERM
SCHOOL FINISHES AT 2PM
---