Issue 3 - 21 September 2018
Issue 3 - 21 September 2018
Dear Parents / Carers
Polite reminder regarding pupil attendance:
Meadow High School will no longer authorise any holidays within term time. Any holidays taken during term time may result in a Penalty Notice of £60 per parent per child rising to £120 if not paid within 28 days or a Summons to a Magistrates Court.
In very exceptional circumstances individual consideration may be given to a written absence request. This may or may not be granted and will be dependent on the circumstance and the pupil's overall attendance. Evidence of the exceptional circumstance will be requested by the school including travel booking details, when the booking was made, and/or any medical evidence supporting the request. The outcome of the decision made by the Headteacher will be confirmed in writing.
If any 6th Form Student's attendance falls below 90% they may be at risk of losing their place within 6th Form. Where appropriate their benefits may also be affected.
Please note: If a Fixed Penalty Notice has previously been issued for any children (at any school) any further unauthorised absence during term time may be an immediate referral to court.
Please refer to our School Attendance Policy which can be viewed on our school website for further information. Please contact our School Reception if you would like a paper copy of the policy or Berni Gamble our School Welfare Officer if you have any queries reading this matter.
Mrs J Rigby—Headteacher
---
Emergency Closure of School
There was an incident this week when a huge problem with a local mains water pipe bursting, caused floods and major disruptions in the local area. A number of parents called in or were trying to access the website to find out if the school was open.
If it is ever necessary to shut the school due to an emergency situation, information about the closure will be displayed on the top of the front page of the website. We understand that some pupils and staff leave home very early in the morning so we aim to update the website by 7am on the morning of a closure. We will also use the Parent Texting facility to inform parents as soon as possible, so please ensure your contact details are always kept up to date with school.
If there is nothing on the school website then please assume the school is open for business as usual.
May I also draw your attention to our Severe Weather Contingency which is displayed on the school website (access from front page Quick Links or under Parents / Severe Weather).
Ms C Caddell - Deputy Headteacher
---
Pupil Rewards
We are currently building up a stock of rewards for pupils that they will be able to 'buy' with the merits they are rewarded.
If you have any certificate 12 or 15 games you would be willing to donate we would be very grateful. We are also looking for any other items you may be able to donate
unwanted gifts eg toiletries / ornaments / books / costume jewellery / stationary / toys / games / DVDs etc
any ornaments that can be dusted off and made 'good as new
any little 'collectibles'
You may also have a business contact who would be willing to donate. If so, please speak to them. If they would like more information give them the school phone number.
Thank you.
---
---
PROTECT YOUR CHILD FROM FLU
Please visit the School Website to read a publication from Public Health England and the NHS called "Protecting Your Child Against Flu—Information For Parents". This is important information and advice for parents of children of all ages. We have included the direct link this document on our website and in the text giving the link to this Weekly Bulletin. (look at the bottom of this page). You can also find it on the website on Parents/Useful Information/Health Information or News/Latest News.
Mrs Gamble—Welfare Officer
---
Classlist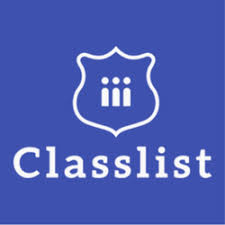 is our website allowing parents and carers of Meadow pupils to keep in touch, share ideas, problems and advice. Unlike other websites it is private and secure, being "closed" to the outside world and only accessible to approved parents and carers of Meadow pupils and staff involved with Friends of Meadow.
We have a message board for members to post on, you can send individual message to other members, electronically buy tickets for Friends of Meadow events and, as a member you will receive the weekly school bulletin by email.
Note that Classlist isn't a communication channel with the school, it's very much centred around our pupils' parents and carers keeping in touch.
With our children living over a wide area and coming to school on buses, it can be difficult for our parents and carers to meet-up, so that's why we're using Classlist to try to build our parent and carer community. We'd love as many parents and carers as possible to join and help build our community. There are a few ways you can join-up:
at www.classlist.com you can register and select "Meadow High School" as your school,

if you would like to receive an invitation to join then please drop an email to Friends of Meadow secretary John Goodbody (goodbodyjg@yahoo.co.uk) and he will send you one. You can then click on the link in the invitation to join-up,

come along to the Friends of Meadow table at the upcoming Meet The Tutor evening, we'll have Classlist available for you to see there and sign up if you would like to.
---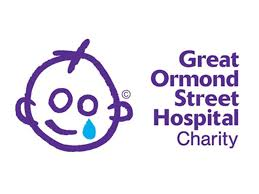 Sixth Form Charity News - Last year, Meadow 6th form students and staff managed to raise £1575.36 for Great Ormond Street Hospital. They took part in sponsored sports events, ran cake sales and took part in seasonal activities to raise money. We are extremely proud of everyone who took part; and so grateful to all parents, staff and companies who donated money, toys, equipment and time! We will soon be deciding the sixth form charity for this year.
---
The Pastiche Musical Theatre Group are once again putting on one of their performances, with profits in aid of Meadow High School. Flyers with further information and how to book have been sent home, and are also attached to this news bulletin. Musical Masterpiece, is on at the Compass Theatre in Ickenham from 4-6 October 2018. Tickets are £10.00. All welcome! You can find out more about Pastiche, and the current production by visiting http://www.pastichemusicaltheatre.com/2018/09/19/pastiche-enter-two-week-countdown-to-a-musical-masterpiece/
---
A Plea to Parents and Students
Many of you will remember Mr Lois who used to work at Meadow. He is trying to compete his PhD and would really like you and your children's help. He will be coming to next weeks 'Meet The Tutor Evening' and would like to talk to you about how you can help him. Below is a little information about a research project his is doing that you could help with.
WHAT IS IT?
UCL Research on Gender Stereotyping in Adolescents
This novel study is exploring how adolescents receive and process messages related to gender stereotypes. It is totally anonymous and can be completed online.
WHO CAN TAKE PART?
FAMILIES WITH
An adolescent (young people between 11 and 19 - at Meadow or at ANY school ,so siblings can also take part)
WHAT DO I HAVE TO DO?
9 totally online surveys which can be anonymous
3 to be completed by a parent/caregiver (about any autistic traits your child may have and also your views on your adolescent's social awareness) This should take about 8 minutes
6 to be completed by the adolescent participant (about receptive language, strengths, social awareness and knowledge of and attitudes towards Gender Stereotypes) Taking about 35 minutes.
Follow this link for more information and if you wish to take part: https://is.gd/the_gender_project_surveys
Any information collected will be treated with respect and no personal information will be shared in a way that can be tracked back to yourself or your child.
Please speak to Mr Lois for further information at the Meet the Tutor Evening.
---
Letter to Whole School
Meet The Tutor Evening
(on Thursday 27 September)
Letter to all Sixth Form
16-19 Bursary Fund
Letter to Sixth Form
Home Economics
Letter to selected pupils
Leadership Academy
24 September 2018
Friends of Meadow Meeting
5.30pm—School Hall—see article
27 September 2018
Dyspraxia Coffee Morning
10am—Library
27 September 2018
Meet the Tutor Evening (all years)
4-7pm
10 October 2018
ASD Coffee Morning—10.00-11.00am
22-26 October 2018
HALF TERM SCHOOL HOLIDAY
Back to School Mon 29.10.18 9am
5-9 November 2018
Humanities Faculty Week
15 November 2018
Dyspraxia Group Coffee Morning 10am in Library
Friday 16 November 2018
Children In Need Day
21 November 2018
ASD Coffee Morning
10.00-11.00am
29 November 2018
Celebration of Achievement Evening
(Year 11 & Sixth Form—Invite only)
5-7 December 2018
Christmas Show Week
19 December 2018
ASD Coffee Morning
10.00-11.00am
19 December 2018
Lower School Christmas Lunch
20 December 2018
Upper School Christmas Lunch
21 December 2018
Big Breakfast
Last Day of Term—2pm Finish
22,12.18—6.1.19
SCHOOL HOLIDAY
Back to School 7.1.19—9am