Issue 3 - 20 September 2019
Issue 3 - 20 September 2019
---
They say that every teacher shapes a life.
Here at Meadow we ensure that every life shapes a lesson.
#putting children at the heart of education.
---
Meet the Tutor Evening—Thursday 26 September: 3.30 - 6.30pm
Letters sent home this week. Please remember to return your reply slip
for your appointment preference by Monday 23 September.
Please note the change of time.
---
School Lunch Money
Please can parents send dinner money in advance on Monday morning for the week ahead (£11.00) or £2.20 on the day to avoid getting into arrears. Cash or cheque made payable to Meadow High School.
Please ensure all money is enclosed in a named envelope, ideally in their child's link book, so that it doesn't get left in their bag if they forget to hand it in.
---
Pathway 1 / Thematic
(Classes MP JR YA IM) are focusing on independent dressing as part of PE Lessons, so all pupils require a PE kit. Please can pupils be sent in with a kit every week.
Thank you. Miss Bonnar—Thematic Faculty Leader
---
Annual Flu Vaccination
Letters have been sent home regarding the annual flu vaccination. Please fill in the forms and return to Mrs Wallington (Medical Room) at school as soon as possible and before 1st October. The vaccination will take place on 7th October and is in the form of nasal drops. Please note that only pupils under the age of 18 will be eligible for the vaccination in school. If you have any questions or concerns please contact Mrs Wallington
---

Friends of Meadow
We have some updates on this term's activities below:
Planning meeting: Monday 30 September 2019
5.30pm-6.30pm in the school hall, everyone welcome, especially new parents.
I may have baked some scones for the occasion, but don't let that put you off. (-:
Christmas Shop: We hope to run the Christmas Shop again this year, where children order wrapped presents to be collected just before Christmas.
Our initial get-together for this will be at the HACS Rural Tea Rooms near school at 1pm on Wednesday 25th September. All parents are welcome. If you think you can make it, please drop a message to John Goodbody on Classlist or at goodbodyjg@yahoo.co.uk as the location may be changed depending on numbers.
Music Quiz Night: See below. Save the date! More information coming soon.
John Goodbody, Secretary, Friends of Meadow
---
Meadow High School
Music Quiz
Friday 22nd November
7:30pm - 10:00pm
Teams of 8 (max) - No children
---
Leadership Academy
We have successfully launched our 2019-2020 Leadership Academy through the South Hillingdon School Sports Network (SHSSN) this week at Barnhill.
Some year 11 students mixed with students from Barnhill Community High School and Oakwood School and received some leadership training for the coming year. They will now be available to support Primary sporting festivals and taking a lead on internal sporting events here at Meadow.
Barnhill staff commented on how impressed they were with our students. Currently we are the only SEN school accessing this type of programme in the local area.
Mr M Vincent—Faculty Lead—PE
---
Miss Nolan's 6th form English group
enjoyed a trip to the Roald Dahl Museum on Friday 13th September as part of their work on journeys. Students explored the interactive museum which included doors that smelt like chocolate! They then followed a walking trail around Great Missenden to find locations relating to the author's life. We had beautiful sunshine and really enjoyed the experience!
---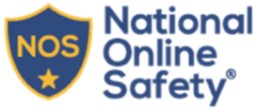 Attached to this bulletin are two Information Sheets from National Online Safety:
What parents need to know about social pressures linked to appearance
What parents need to know about social pressures linked to "Friends and Followers"
"At national online safety we believe in empowering parents / carers and trusted adults with the information they need to hold meaningful conversation about online safety with their children should they feel it is needed."
There are further re information sheets on the School Website Parents/Esafety or on the National Online Safety website https://nationalonlinesafety.com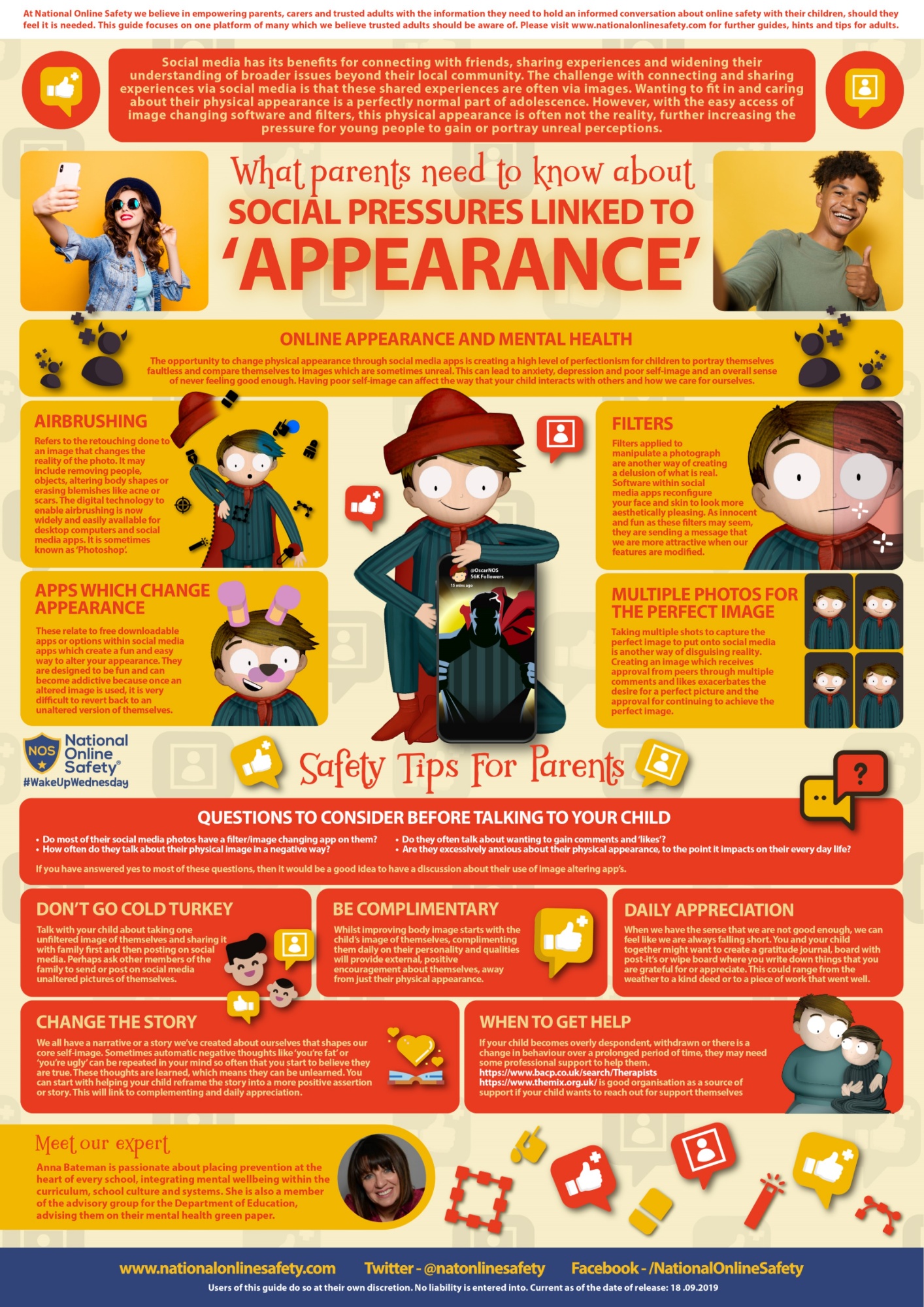 ---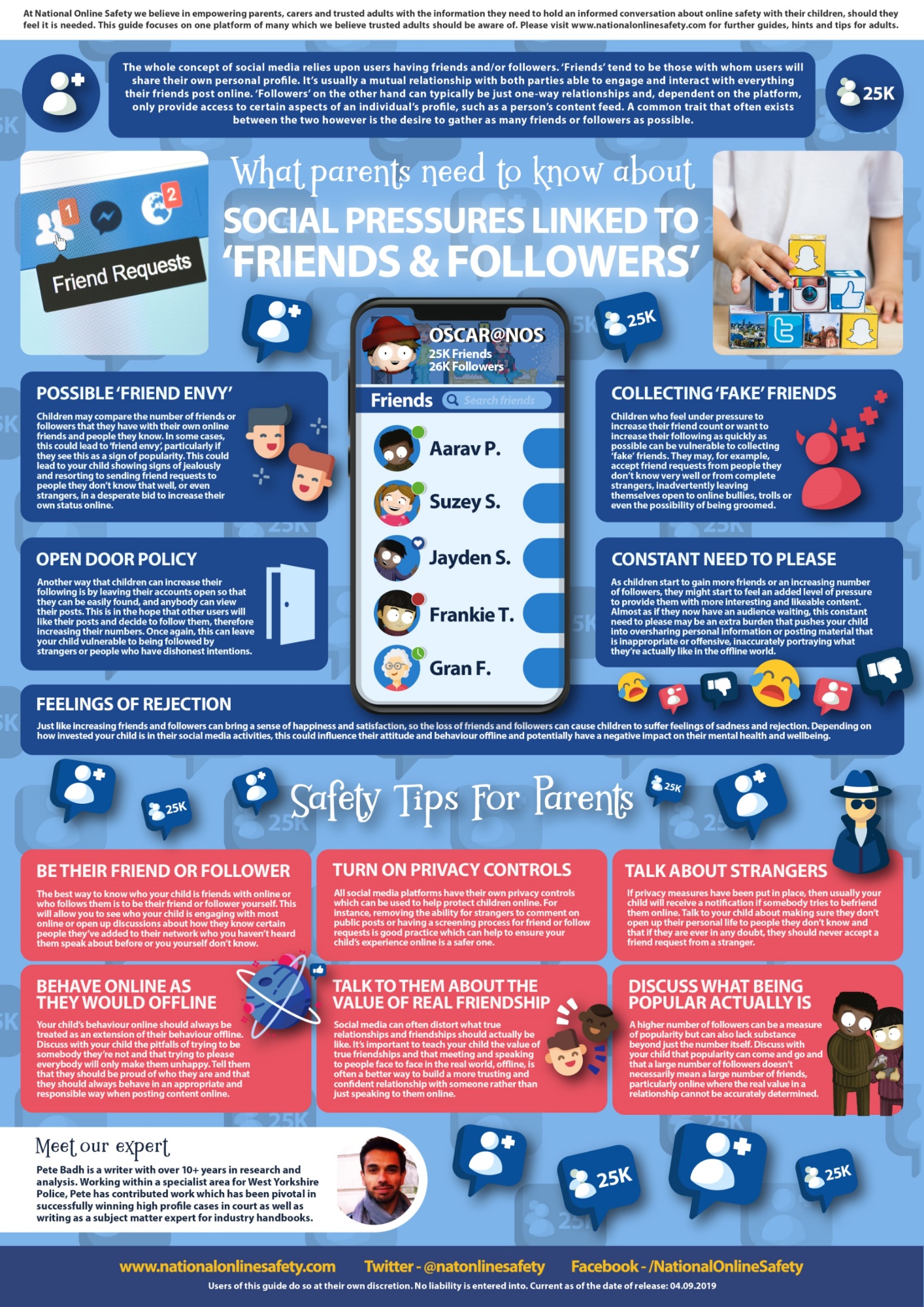 ---


We will be taking part in a
Cake Sale
for Macmillan Cancer Support
on Friday 27th September.
Cakes will be on sale for 30p-50p each.
Students who would like to bring in cakes to be sold should
be brought in on Friday 27th September to
Miss Nolan's room.
Many thanks for your help and support.
Miss Nolan—Sixth Form Teacher
---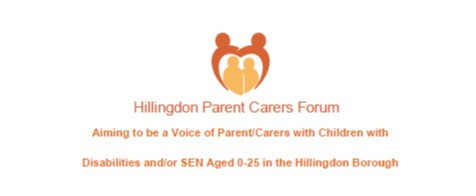 Message from Hillingdon Parent / Carer Forum:
Dear parents/carers,
We are absolutely delighted to report that the Hillingdon PCF Parental Engagement Event on Saturday was a tremendous success! We thank all of the SEND families that turned up on a beautiful sunny day and supported us. We're proud to tell you that the majority of your feedback forms rated the day as "Excellent". In total, 186 children/young people registered with us through Eventbrite. Comments include:
"Was such a fantastic day!", "I'm delighted with how today planned out and feel very proud to be a part of a great forum who are friendly and dedicated to our SEND young people", ".... very grateful to be a part of the wonderful day", "It was great to see so many families there and what perfect weather!", "... what an awesome day"
Please look out soon, for the list of prize draw winners on our website https://hillingdonpcf.com and if you wish to share any photos of the event (permission for use: any children/young people in photos you send in, must be your own children/young people), then please reply with photos attached, for publication on our website and Facebook page, and for our future promotions.
Best wishes, Hillingdon PCF On behalf of the Steering Committee
---
Letter to whole school
SRE Permission
Letter to whole school
McMillan Cancer Support— Cake Sale
Letter to selected pupils
Leadership Academy Launch
Letter to selected pupils
Year 13 and Year 14 Home Economics
Letter to selected pupils
Year 12 home Economics
Letter to Whole School
Before School Club Questionnaire
Letter to Sixth Form
Change of "Smart Dress" day
SCHOOL LUNCHES
Week: 23—27 September 2019
WEEK 1
(Autumn/Winter Menu)
Thursday 26 September 2019
Meet the Tutor Evening—3.30pm-6.30pm
PLEASE NOTE CHANGE OF TIME
Monday 30 September 2019
Friends of Meadow Meeting
5.30pm—School Hall
21-25 October 2019
HALF TERM
Thursday 14 November 2019
Dyspraxia Coffee Morning
Friday 22 November 2019
Music Quiz Evening 7.30-10.00pm
More information to follow !
Thursday 28 November 2019
Celebration of Achievement Evening
Invitation only
Wednesday 4 December 2019
Annual Reviews—selected pupils
SCHOOL IS CLOSED TO PUPILS
Thursday 19 December 2019
Last day of Term—School finishes at 2pm
Friday 20 December— 5 January 2019
SCHOOL HOLIDAY
Monday 6 January 2019
Back to school—9iam start.