Issue 28 - 26 April 2019
REMINDER
The photographer will be in school next
Friday morning (3rd May) to take class photographs.
---
END OF TERM AWARDS
The following awards were presented at the End of Term Assembly on 5 April 2019:
The winning House was: BLUE HOUSE !
The Jane Wingrove Team Award is presented termly for a group who have worked well together and shown great teamwork. The winners last term were:
Key Stage 5 Construction Team for working really well together and making a beautiful bench for the outside space in the Sixth Form. Well done !
The Andy Weaver Music Award is to encourage any pupil who has shown real talent in music. Andy Weaver was a music teacher at Meadow for many years. Mr Weaver's favourite sayings were "Music adds something awesome to every single day" and "Be the best you can be". The winner of the Andy Weaver Music Award last term was: Sharon L (Class JE) for fantastic singing in Inclusive Choir rehearsals.
Also presented were Class Awards and Subject Awards.
Congratulations to all the winners!
---
PRIZE WINNERS
On Friday 5 April, during Assembly, we held a prize draw for all those who returned the Attendance Questionnaires that were sent to parents in March.
The two lucky winners are:
Harry K (Class YA) - whose parents won a two night stay at the Heathrow Marriott Hotel, Bath Road (this prize was kindly donated by Marriott Hotels).
Erin K (Class 10MC) whose parents won a £60 INTU voucher.
Well done to the winners and thank you to everyone who responded to the Attendance Questionnaire.
---
Charity Run in aid of DASH
Some of our Sixth Form students have signed up for a charity run in aid of DASH (Disablement Association Hillingdon). It will take place on 10th May at the Ruislip Lido with 26 students & 10 staff members running !
Letters have gone home this week to those taking part. We will let you know how they get on. For more information about the services DASH provide please visit their websitehttps://www.dash.org.uk
---
IMPORTANT
If you move house or change your phone number PLEASE ENSURE YOU INFORM THE SCHOOL OF YOUR NEW CONTACT DETAILS.
It is REALLY IMPORTANT we can contact you, particularly if your child becomes unwell or if there is an emergency.
Thank you.
---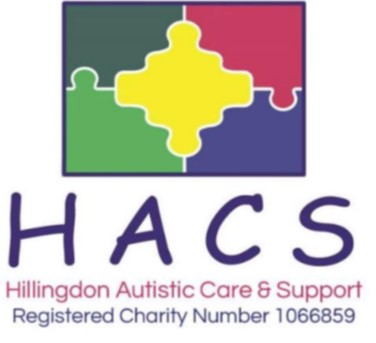 Hillingdon Autistic Care and Support are running a workshop "Legal Advice Workshop—Getting the Most Out Of Your Annual Review. This is taking place on Wednesday 1 May 2019 from 10am-1pm. If you are a member of Hillingdon Parent Forum they are offering the course at a discounted price of £10.00. A flyer giving full details and a booking form are attached to this News Bulletin.
They are also running a five week course called "Think Safe Stay Safe" for young people on the Autistic Spectrum aged 14-25. The aim of the course is to explore some of the pitfalls involved in friendships and relationships, both face to face and online. A flyer with further details (2 pages) is attached to this bulletin.
For more information about HACS please visit www.hacs.org.uk
---
IPSEA Training Courses
Hillingdon Parent Carer Forum have forwarded us details of some training courses run by IPSEA, an independent charity offering free legal advice and support to parents of pupils with SEND. Some of the training covers an introduction to SEND law and an EHCP masterclass and is specifically tailored to parents and carers. For further details please follow the link https://www.ipsea.org.uk/schools-and-charities
---

Community Club Hillingdon
Weekly multi-sports club for all disabled people ages 8 years and older (no maximum age limit). The club delivers a range of different inclusive traditional and adapted sports including Football, Basketball, Cricket, Badminton, Boccia, Polybat and more.
The sessions are 'pay as you go' therefore participants don't need to commit every week.
Saturdays 11am – 1pm (term time)
Botwell Sports & Leisure Centre, East Avenue, Hayes, Middlesex UB3 2HW
£3.00 Pay as you go sessions
Siblings are welcome to join in and parents/carers are encouraged to stay, watch and even take part!
All disabilities and impairments welcome.
Participants can register using the link below:
https://disabilitysportscoach.co.uk/community-clubs/club-hillingdon
---
Carers' Fair
Pavilions Shopping Centre, Uxbridge
11 June 2019
10am—4pm
Carers and members of the public can access over 40 different information stalls from local support services and receive personal advice and information. There are interactive sessions. Demonstrations and entertainment.
The aim of the event is to help people who provide unpaid care to family or friends.
---
Letter to selected Sixth Form pupils
Charity Run in aid of DASH
Letter to selected pupils
Pantathlon Swimming Finals
Letter to selected pupils
Regional Tennis
Letter to selected pupils
Trip to the Tate Modern
Letters to selected pupils
Food Tech—Year 8
Food Tech—Year 9
Food Tech—Term 3
Food Tech—Term 3.1
Week: 29 April—3 May 2019
WEEK 2
(Spring/Summer Menu)
Thursday 2 May 2019
Sixth Form and KS4 Options Evening
3.30pm-5.00pm
Friday 3 May
School Photographer—Class Photos
Monday 6 May
Bank Holiday
16 May 2019
Dyspraxia Coffee Morning—10am
24 May 2019
Training Day
School is CLOSED TO PUPILS
27 May—31 May 2019
HALF TERM SCHOOL HOLIDAY
6 June 2019
Parents Evening - Years 7, 8 and 10
13 June 2019
Sports Day (more information to follow)
17th—21st June 2019
Work Experience Week—Year 11
20 June 2019
Reserve Day for Sports Day
24-27 June 2019
Arts Week
Production Rehearsal Week
28 June 2019
Training Day
School is CLOSED to pupils
1-5 July 2019
Production Week
2 July 2019
TRANSITION DAY—Whole School
1-5 July 2019
Summer Production Week
---
---