Issue 26 - 29 March 2019
Issue 26 - 29 March 2019

Next Week Is Culture Week
Next week, 1-5 April 2019, there will be an international flavour at Meadow High School !
We are delighted to be welcoming some French and German students who will be visiting Meadow High School at various times throughout next week, whilst they are here on a sightseeing visit to London.
To support building a positive school community that recognises the importance of 'achieving together' the Humanities Faculty is running a week of fun andactivities to celebrate the theme of Cultures/Festivals around the world. There will be many activities going on around the school for the children to take part in; research projects, displays from different cultures and countries, activities in their Humanities subject lessons and much more.
On Thursday, 4 April, Meadow will be hosting a Culture Fest Evening where we will have tables filled with foods/snacks from around the world, and some entertainment. There will be French and German tables hosted by our visiting students and their teachers as well as other nationalities represented. What new food will you try ? French? German ? Indian? Eastern European ? British ? Italian ? The flyer attached shows photos from last year's Culture Fest Evening which everyone agreed was a big and very delicious success ! All welcome—come along and enjoy!
Miss E Bergin (Faculty Head, Humanities)
Mrs A Fabisch (Faculty Head, Vocational Studies & Community Cohesion)
---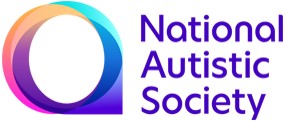 World Autism Awareness Week
1 - 7 April 2019
It is World Autism Week next week and The National Autistic Society are campaigning to raise awareness of autism worldwide. If you would like to support the campaign, please visit the NAS website for details: https://www.autism.org.uk/get-involved/world-autism-awareness-week.aspx In school we are raising awareness during assemblies and through Tutor Time activities.
This year is the 10th Anniversary of the Autism Act and the NAS have worked hard to improve the lives of adults with autism and their families. Last year the government stated the act will be extended to children, which is very positive step forward. The government are also reviewing the autism strategy, so if you would like to share your experiences of autism services or support, please complete the survey
https://www.smartsurvey.co.uk/s/OB5OB/ by 7th April.
Please view The NAS autism awareness campaign videos on the links below:
Can you make it to the end? https://www.youtube.com/watch?v=Lr4_dOorquQ
Can you make it stop? https://www.youtube.com/watch?v=xHHwZJX67-M
Diverted https://www.youtube.com/watch?v=SDXNmRo4CX0
Thank you for your continued support. There is more information, tips and links about autism on the meadow high school website www.meadowhighschool.org/Parents/Useful Information/Autism
Mrs T Watson—Lead Teacher—ASD
---
School Lunches—New Spring/Summer Menu
Now we are approaching the warming weather, Mrs Cross our Catering Manager, has devised a delicious new Spring / Summer 2019 Lunch menu. Options include Chilli & Wedges, Spaghetti Bolognese, Cheese and
Tomato Pizza, Chicken Curry and still includes the popular option of a Wednesday roast. All meals are served with a selection of fresh vegetables, home-made desserts and fruit. The new menu will start after the Easter holidays with Week One. Please note, however, that on the first day back (Tuesday 23 April) Week One Monday menu will be served (Cheese and Tomato Pizza). Wednesday, Thursday and Friday will be as stated on the Spring/Summer menu. A copy of the new Spring/Summer 2019 menu is attached to this bulletin and is also available on the school website. We have also attached a copy of our "healthy lunchbox" leaflet which has recently been updated. This has some useful facts and information for anyone interested in healthier eating as well as some useful websites.
---
EASTER GOODIES FOR SALE—CLASS LD
Class LD have been busy hand-making some lovely treats for Easter ! Come along to Class LD (Room 19) next week (from 1 April) to buy them !
20p 50p 20p
50p a pair 30p
---
IDEA FOR A DAY OUT
With the Easter holidays fast approaching and what to do in mind, here is an idea which has been passed to us by a parent.
Aldenham Country Park in Hertfordshire is a great day out. There are lakeside walks, a farm with opportunities to feed the farm animals and a specialist SEN playground. There is a daily Easter programme including feeding lambs and goats, herding geese, Easter Egg Hunts, Pooh at 2, pig racing, pony rides and more. There is a SEND Pavillion and Playground catering for disabilities, although siblings are welcome to come and play too. Lots of opportunities for indoor and outdoor play. For more information and directions visit https://www.aldenhamcountrypark.co.uk.
---
We are TV production company, Monkey Kingdom, and we are currently looking for confident parents to take part in a brand new competition for a major UK broadcaster.
We want to hear from parents who are proud of the way they raise their children and who have a particular child-rearing strategy as we are looking for Britain's Best Parent. Whether raising kids in a couple or singly we want to hear from parents who would like to share their approach with others. They will need to have at least one child between the ages of five and thirteen to take part.
If anyone would like to find out more information about the series, we would ask that they send their name, contact details and to tell us what makes their parenting style great.
---
---
---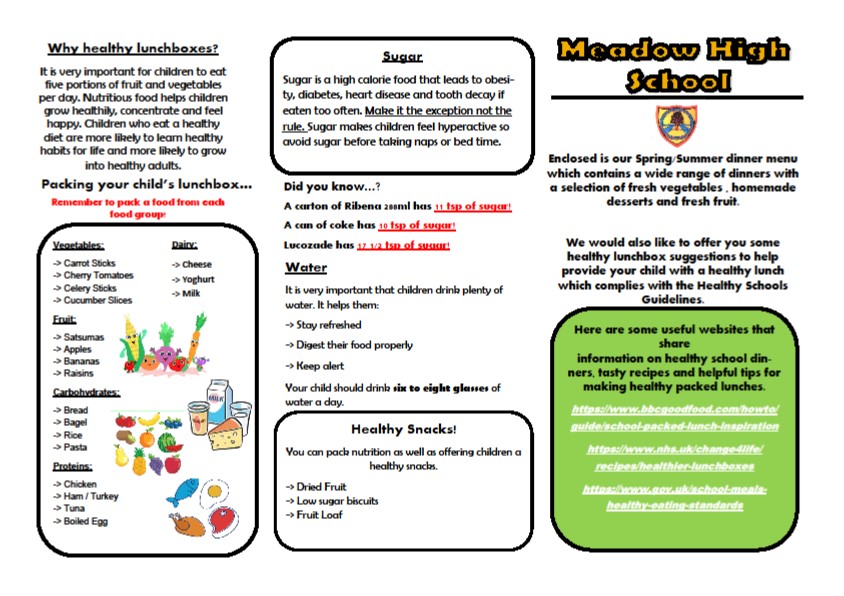 Letter to selected pupils
GCSE Art in Easter Holidays
Letter to selected pupils
Trip to London
Week: 1—5 April 2019
WEEK 3 (Winter Menu)
1st—5th April
French & German students visit MHS
1st—5th April
Culture Fest
Thursday 4th April
Culture Fest Evening 5pm—7pm
1st—5th April
World Autism Awareness Week
Friday 5 April 2019
LAST DAY OF TERM
SCHOOL FINISHES 2PM
6 April—22 April 2019
EASTER HOLIDAYS
22 April—Bank Holiday Monday
Tuesday 23 April 2019
BACK TO SCHOOL—9am start
24 April 2019
ASD Coffee Morning – 10am
Friday 3 May
School Photographer—Class Photos
Monday 6 May
Bank Holiday
16 May 2019
Dyspraxia Coffee Morning—10am
24 May 2019
Training Day
School is CLOSED TO PUPILS
27 May—31 May 2019
HALF TERM SCHOOL HOLIDAY
6 June 2019
Parents Evening - Years 7, 8 and 10
13 June 2019
Sports Day (more information to follow)
17th—21st June 2019
Work Experience Week—Year 11
24-27 June 2019
Arts Week incorporating Production
Rehearsal Week
28 June 2019
Training Day
School is CLOSED to pupils
1-5 July 2019
Summer Production Week
11 July 2019
PROM (Year 11-14). Invitation only.
---