Issue 25 - 22 March 2019
Issue 25 - 22 March 2019
Everyone at Meadow High school would like to extend our huge thanks to Marathon Kids and Nike for their extreme generosity. Thanks to them every single pupil was provided with a pair of either Nike Pegasus or the brand new Nike Fly-Ease trainers and a t-shirt. Our sports leaders classes were able to have a Q&A session with a Paralympian before the whole school enjoyed a fun assembly, with two Paralympian's who showed off their numerous gold medals and giving truly inspiring speeches. All the pupils had a brilliant day and really showed Marathon Kids and Nike what a great school we are.
These trainers can be worn for PE, but not as school shoes and please can we ask you to write your child's name in them, as we will have a lot of very similar pairs and there are bound to be some confusion in the changing rooms.
Thank you.
Mr Vincent
---
SUMMER CAMP 2019 AT MEADOW HIGH SCHOOL
Meadow High School is currently organising the running of another Summer Camp during the summer holidays. The school aims to enable the pupils to maintain and further develop their functional ability. Activities will focus on;
strength, stamina and mobility
social and communication and play skills
cognitive, perceptual and sensory functioning
The summer camp would run for four weeks over the summer holidays during the following weeks:
Week 1 starting Monday 29th July
Week 2 starting Monday 5th August
Week 3 starting Monday 12th August
Week 4 starting Monday 19th August
Full details are in the letter sent home this week.
Debby Gleed-Young, Home Liaison Officer
---
Last week we raised an amazing £167.70 from sales, competitions and raffles! Students have really worked hard to take part in these events. Students also took part in a special assembly with a quiz against teachers - the student team won! Money raised will be donated to our chosen charity. Many thanks for your continued support and generosity. Miss Nolan
---
---
Free School Meals
If you have children up to the age of 19 years in full-time education at school, you can apply for free school meals if you receive a qualifying benefit.
You must be receiving one of the following benefits to claim free school meals:
Universal Credit
Income Support
Income-based Jobseeker's Allowance
Income-related Employment and Support Allowance
Support under Part VI of the Immigration and Asylum Act 1999
The Guarantee element of State Pension Credit
Child Tax Credit, provided they are not entitled to Working Tax Credit and have an annual income of £16,190 or less.
Where a parent is entitled to Working Tax Credit during the four-week period immediately after their employment ceases, or after they start to work less than 16 hours per week, their children are entitled to free school lunches.
Children who receive a qualifying benefit in their own right are also eligible to receive Free School Meals
Apply online at https://pps.lgfl.org.uk/ and get an immediate answer.
Apply in person at Reception in school.
Please bring your National Insurance Number/NASS number
---
SIMS Lite Parent App
We have a new convenient way for you to access, review and request changes to the data held on you and your children direct from your phone, as well as see term dates.
You'll be able to access our new parent app and website at your own convenience via smartphone, tablet or PC – anytime, anywhere.
What will you find in SIMS Parent:
School term, inset dates and contact details available at the click of a button
Access to update your contact details, so we always have the most up-to-date information in case of emergency
If you have more than one child at school, you'll have access to this information for all your children, from the same app.
Getting started with the SIMS Parent
We will need to send you an activation email, where you can simply click on the link from your tablet, PC or smartphone to activate your account.
Please complete the reply slip below to ensure that we have your up-to-date email address.
Thank you.
.........................................................................................................................................................................................................
REPLY SLIP – SIMS Parent App – please return to school office
Please find below our current email address details, so that I can receive your SIMS Parent activation email.
Childs Name: ______________________________ Class: _________
Parent / Carer Name [please print]: ________________________________________
Signed: ________________________________ Date: ________________
---
World Book Day:
Celebrating Literacy Week
Mon. 4th March – Fri. 8th March 2019
Theme: Storytelling & Me
A HUGE THANK YOU to the staff, students and parents who helped make our World Book Week so successful!
We had storytelling happening all week in the library and the students and staff took turns in our storyteller's chair exploring stories and thinking about how to make the story sound interesting for the listener. There were so many storytellers, we can't fit all the photos in this space!
The storytelling will go on!
The Storytelling Chair is now in room 15.
We will continue to use it to tell stories and promote the fabulous books we have in our library, highlighting the hidden treasures and boosting new books as they are added.
If you want to find out more, keep an eye on our website as our wonderful staff have offered to allow us to video them reading more stories. [Some of our stories will be read and signed for those of you who want to practise your signing skills or enjoy a signed story.]
You've written new books for the library - and they are amazing! We will be getting them published during the Summer term so that you will be able to come to the library, look along the shelves and find your story as well as read stories written by others.
Professional storytellers came and shared their skills – Our Year 7, 8 and 9 students enjoyed the opportunity to build their creative skills through a workshop run by our friends at Drama Hut and one of our favourite storytellers from Booster Cushion Theatre came to visit our KS3, KS4 and KS5 Thematic Learners encouraging them to join in telling a new and very exciting version of Goldilocks & the Three Bears! All the students had a great deal of fun and boosted their confidence and communication skills taking part in this work.
Finally, we enjoyed a special assembly on Friday when students came to school in their World Book Day clothes (so much more fun than school uniform!). Staff and students competed to see who had the best book knowledge, there was definitely some sneaky tactics on both sides – particularly the students who did their very best to trick us – and sadly I have to report that they students won!
A huge thank you once again to everybody for their enthusiastic participation in this event. Our students and staff always rise to any occasion and it was wonderful to share this week with you. Please remember to use you World Book Day tokens, the closing date is 31st March 2019, so don't miss out on a free book!
Anne Sugden Claire Heggie Christine Wilkes
English & EAL Faculty Leader Reading Intervention Manager Librarian
---
---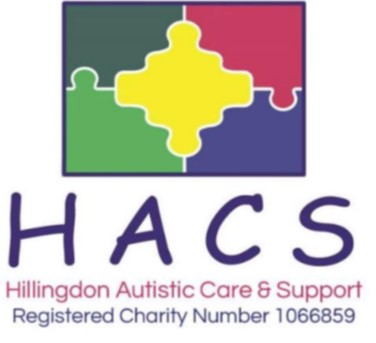 HACS are excited to share their up and coming workshops and courses. Please find attached their Workshop Newsletter for more information. Bookings are now open. Please complete the booking form attached to request your place on any of the below courses/workshops.
Workshops coming up:
Ø Understanding Autism
Ø ESA – Part of Universal Credits
Ø PDA – Pathological Demand Avoidance
Ø Autism: Women & Girls
Ø Autism: Promoting Positive Behaviour
Ø The Online World – Keeping your Child/Teenager Safe
Ø Lego Based Therapy Training
Legal Advice Workshops coming up:
Ø Running your own Tribunal Appeal
Ø Getting an Education, Health and Care Plan (EHCP)
Ø NHS Continuing Health Care, Adult Social Care, Powers of Attorney and Deputyships – Ages 25 – 105 and Beyond
---
On 5th April the leading lights of parent education, Working with Parents in Sport, are delivering a workshop for parents of children in sport. Their website can be found here:
https://www.parentsinsport.co.uk/about/
The workshop will provide information and strategies to help parents support their child throughout the sporting experience.
---
---
Summer School
whole school
Culture Fest
whole school
Trip to London—letter of interest Years 10, 11 & 6th Form
Week: 25—29 March 2019
WEEK 2 (Winter Menu)
25th—29th March 2019
Residential Trip to Devon—Year 9 –14
Selected pupils only
1st—5th April
French & German students visit MHS
1st—5th April
Culture Fest
Thursday 4th April
Culture Fest Evening 5pm—7pm
1st—5th April
World Autism Awareness Week
Friday 5 April 2019
LAST DAY OF TERM
SCHOOL FINISHES 2PM
6 April—22 April 2019
EASTER HOLIDAYS
22 April—Bank Holiday Monday
Tuesday 23 April 2019
BACK TO SCHOOL—9am start
24 April 2019
ASD Coffee Morning – 10am
Friday 3 May
School Photographer—Class Photos
Monday 6 May
Bank Holiday
16 May 2019
Dyspraxia Coffee Morning—10am
24 May 2019
Training Day
School is CLOSED TO PUPILS
27 May—31 May 2019
HALF TERM SCHOOL HOLIDAY
6 June 2019
Parents Evening - Years 7, 8 and 10
17th—21st June 2019
Work Experience Week—Year 11
28 June 2019
Training Day
School is CLOSED to pupils
23 July 2019
LAST DAY OF TERM
SCHOOL FINISHES AT 2PM