Issue 24 - 13 March 2020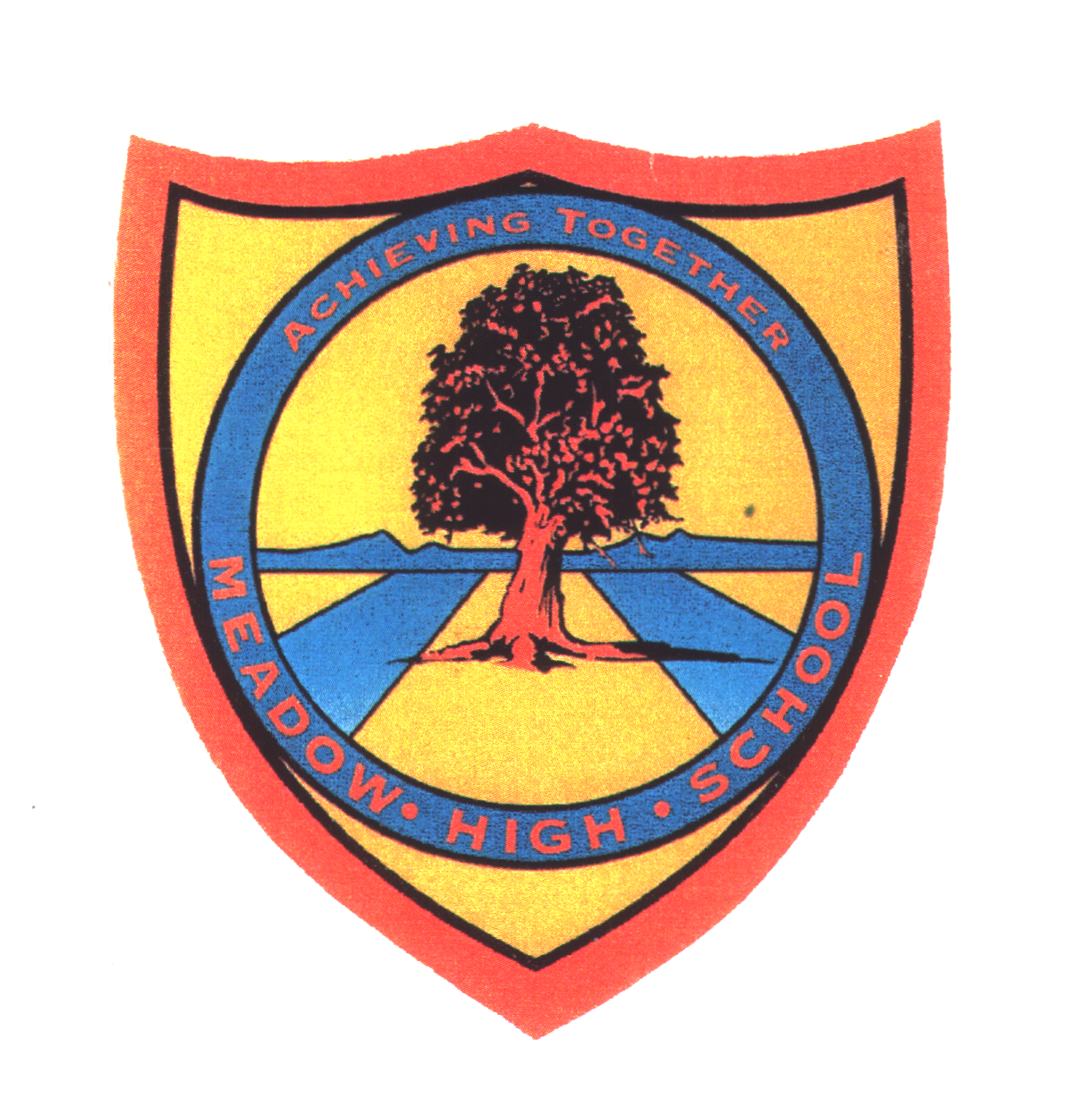 Issue 24 - 13 March 2020
Next Monday, 16 March, there will be a drop-in session between 1.00pm and 2.30pm.
Two members of the Education Psychology Team will be available to any parents / carers and family who would like to ask them questions about supporting children and young people with issues around grief, bereavement and associated issues. There are also some resources attached to this Bulletin which I hope you may find useful.
Mrs J Rigby—Headteacher
---
In Loving Memory of Nathan Hill
This week we learnt of the sad passing of Nathan Hill, one of our Year 14 pupils. Nathan passed away on Saturday 7th March and had been at Meadow High since Year 7.
Nathan suffered from a serious and progressive neuro-muscular condition throughout his life. He faced the many challenges this presented with courage and a determination to live his life to the full. Our sincere condolences, love and support go to his carers, Mum and wider family at this sad time.
He was a very well-liked young man by all who knew him and he made a lasting impression in our hearts. Nathan aspired to become a taxi driver, loved Harry Potter, The Chase and talking about these with staff and his friends.
In the words of Albus Dumbledore in Harry Potter and the Prisoner of Azkaban "Happiness can be found, even in the darkest of times, if one only remembers to turn on the light."
I would like to personally thank all the students of Meadow High School for the empathy, compassion and maturity shown during this challenging time. They have risen above and far exceeded our expectations in the way in which they have conducted themselves and supported one another and staff.
Some fond memories I have of Nathan are: the big grin he had on his face when he was on stage during the pantomime in December; him dressed in his best clothing at Prom; his infectious smile and unwavering optimism; his positive outlook on life; Nathan dressed in his Gryffindor robes 'sorting' staff into their houses with his sorting hat as part of our World Book Day celebrations.
Miss A Willis
Assistant Head, Pathway 1
---

Nathan
You brought so much happiness,
to everyone you knew
So many friends and teaching staff,
The list an endless hue.
Meadow is like a family,
A place that's full of joy,
We watched you grow into a man,
From such a little boy.
And through those years,
We got to know a very special soul,
one that spread so much love,
with a caring nature too.
So many hearts are breaking,
Because you've gone away,
There are no words to comfort,
But this I'd like to say.
Thank you for the joy you gave,
And the memories you made,
You shone a light into our lives,
That light will never fade.
For it will glow like a star,
In all the hearts you touched,
You'll always be remembered,
And missed so very much.
---
On Thursday 5th March, Year 9 visited Dr Choc's in Windsor as part of their Geography topic 'Rainforests'.
The students took part in an educational session learning about the importance of fair trade and organic chocolate. The students were encouraged to consider the deforestation of rainforests for palm oil and looked at home it affects the sustainability of cocoa farms. The students were able to taste different chocolates and each made 3 bars, each of which they could decorate and fill with yummy treats!
"the trip was awesome and the chocolate was delicious" Azhaar 9BA
Ms Bergin—Faculty Lead, Humanities
---
Understanding Your Child's Reactions And How You Can Help
When a child or young person experiences a traumatic incident it can be very upsetting for them and for you. Even though the event is over your child may still be experiencing reactions to it. It is normal for children and young people to be upset after such a happening. It is unlikely that they have experienced such an event before and so their reaction may be challenging for you.
Their reaction may last a few days, a few weeks or longer. Reassurance, understanding and support from you, along with their teachers and their friends can help them to cope.
Here are some common reactions to a traumatic incident. You might have noticed some of these.
THINKING FEELINGS
Confused
Worried
Nightmares/bad dreams
Guilty
Poor concentration
Anxious
Restless
Fearful
Not interested in what is going on
Easily upset
Spending a lot of time thinking about what happened
Cross
Panicky
Thinking that they cannot cope
Overwhelmed
BEHAVIOURS PHYSICAL COMPLAINTS
Loss of appetite
Feeling tired all the time
Being very quiet
Unable to rest or settle
Nervous
Feeling sick/knot in tummy
Being quarrelsome/arguing
Cold and shivery
REMEMBER
1. These are normal reactions.
2. The reactions should lessen in time normally over the next few weeks.
3. If you continue to have concerns some more specialist help may be needed. Talk to your doctor about this.
HELPING YOUR CHILD
It is important that you are strong enough to bear whatever your child wants to talk about and to answer their questions.
DO
Take time to listen and answer questions.

Be honest in your explanations and in showing your own sadness or grief. Let them know their feelings are important.

Give plenty of reassurance and affection. Let them know you love them and will be there for them.

Keep to routines and patterns as much as possible.

Time with friends and playmates enables them to release anxiety about incidents over which they have no control.

Be aware that changes such as clinging or aggressive behaviour or physical problems may be an expression of grief.

Take things one day at a time.
DO NOT
Try to hide your own sadness or grief but try not to overwhelm them with your emotions.

Tell your child not to worry or be sad. They cannot control their feelings.

Feel like you have to have all the answers or get it right all the time.

Be surprised at your child's ability to set grief aside and alternate between sadness and happiness.
---
---
Letter to whole school
Understanding your child's reactions and how you can help.
Letter to selected pupils
After School Club Confirmation
Letter to selected pupils
Leadership Opportunity—Pinkwell
Letter to selected pupils
Leadership Opportunity—St Andrews
Letter to selected pupils
South London Special League
Letter to Pathway 1 Pupils
Spring Tea Party
Letter to selected pupils
Under 16s Middlesex FA Tournament
Week: 16-20 March 2020
Week 1
Spring/Summer Menu
Monday 16 March 2020
Drop–in session for parents/carers
Education Psychology Service—see Bulletin
Between 1pm—2.30pm
Wednesday 18 March 2020
ASD Coffee morning—11.15am
Thursday 19 March 2020
Dyspraxia Coffee Morning—10am
Monday 30 March—Friday 3 April 2020
Residential Trip to Devon (selected pupils)
Monday 30 March – Friday 3 April 2020
World Autism Week
Friday 3 April 2020
Spectrum Non–Uniform Day
Wear your favourite colour for a donation of £1.00 in aid of the National Autistic Society
Friday 3 April 2020
Last day of term—school finishes 2pm
4-19 April 2020
EASTER HOLIDAY
Monday 20 April 2020
Back to school—9am start
Wednesday 22 April 2020
ASD Coffee Morning 11.15am
Friday 8 May 2020
National Bank Holiday (VE Day )
Thursday 14 May 2020
Dyspraxia Coffee Morning—10am
Friday 15 May 2020
School Photographer—Class photos
Wednesday 20 May 2020
ASD Coffee Morning—11.15am