Issue 22 - 28 February 2020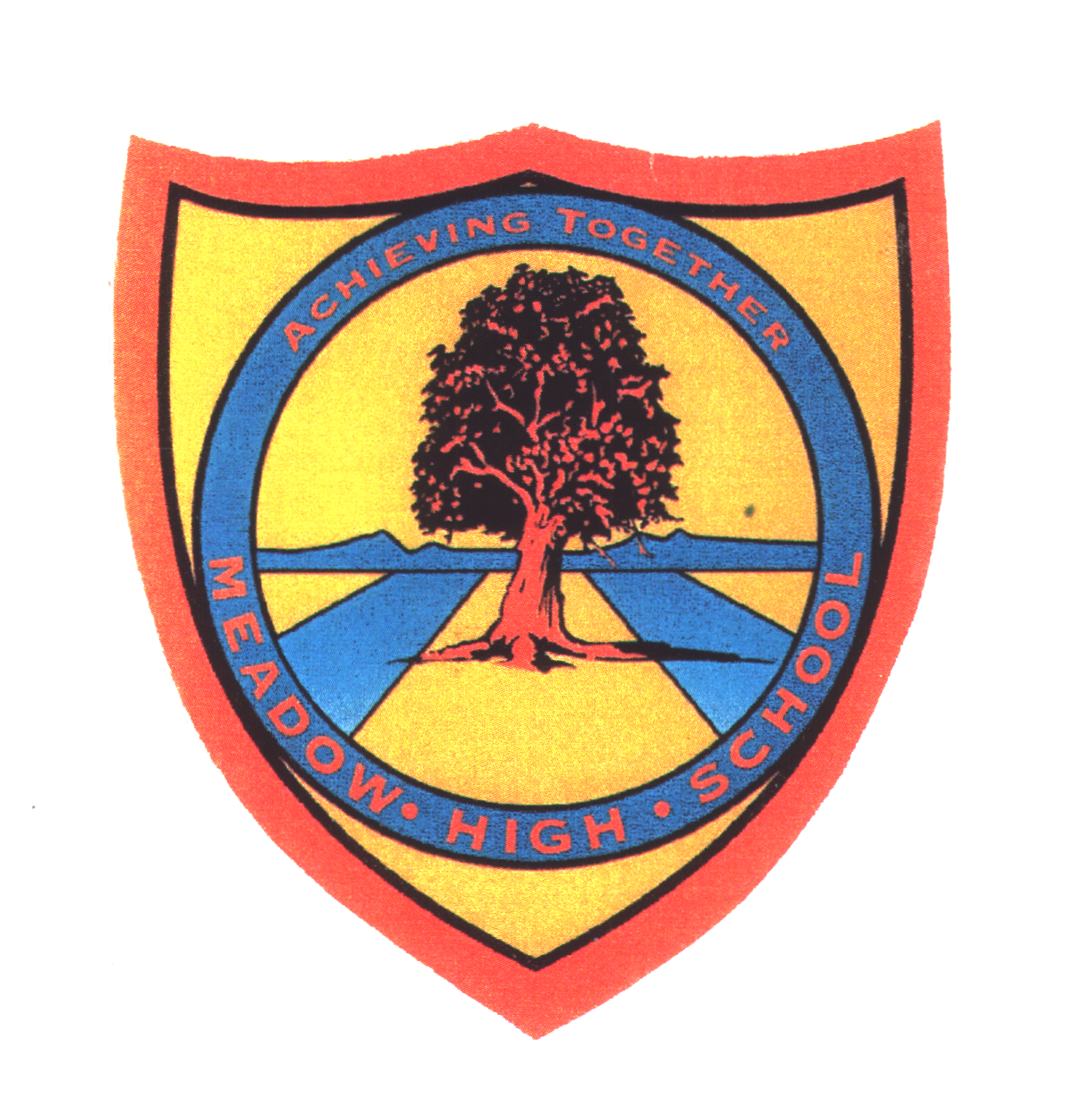 Issue 22 - 28 February 2020
Coronavirus
If you have travelled abroad during half-term please take note of the advice attached to the Bulletin. If you need support to understand it, please contact the school.
There have been lots of changes to advice and information and concerns about it spreading. In light of this the Government have issued new guidance which is attached to this Bulletin.

Ms C Caddell—Deputy Headteacher
---
Next Wednesday, 4 March 2020,
is a Training Day
School is CLOSED to pupils.
Some Annual Reviews will be taking place during the day. You will have received an appointment time and paperwork if your child is having their Annual Review. Other Annual Reviews will take place later in June. If you are attending your child's Annual Review, they may come along with you for the appointment.
---
Build Update
We are delighted that contractors have now been appointed for our new school build. Galliford Try were the successful bidders and they have a long experience of building SEND provisions. They have recently completed two SEN schools in London, Cleve Meadow and NAS Vanguard.
We are now meeting weekly with the build team of architects, mechanical and engineering specialists, ICT specialists and the overseeing team from the Department for Education. As of this week we have an almost complete internal layout for the school and a draft plan for the grounds. By next week we will have a more detailed design, including the proposed external look of the school. In between these meetings we are working with individuals and teams across the school to ensure we have considered and accounted for every aspect that will ensure that all areas and spaces of the new school work for our pupils, staff, families and visitors. I anticipate that just before or after the Easter break we will be inviting you to a stakeholders meeting where you can view the plans, drawings and 3D model of the new school!
The first phase of the build is the positioning of two new temporary units, allowing for the demolition of current units located where the new build will be. We anticipate this will happen over the summer break and that actual building work will begin in September this year. We will then move into the main new school building Autumn 2021. Further work will be done to refurbish the existing Science, Technology, Therapy and Library spaces. Finally, we are having a sports centre built! This is a brand new additional space that the school and Local Education Authority are funding. This will be a fantastic resource and will make a huge difference not only to the PE provision on site, but also to our other spaces which will no longer need to be quite so multi purpose and flexible!
It is an exciting time and I look forward to showing you the design of the new school soon.
Mrs J Rigby—Headteacher
---
Parent / Carer Information Sessions:
Vision & Aims; Curriculum; Data and Evidence; Pathways to Success
Thursday 5th March 1.30pm-2.30pm
Thursday 12th March 6pm-7pm
You are invited to join us for tea, coffee and biscuits and an opportunity to hear about changes and
developments here at Meadow. Each of the sessions will include the same information (so you don't need to attend more than one!). Please be aware that parking during the day is limited on site and if you can travel to school by other means we would be grateful. The evening session will have far more parking available. I look forward to seeing you if you are able to attend.
Mrs J Rigby—Headteacher
---
PLIMs
Dear Parents/Carers and Families
Next month you will be sent your child's PLIM. PLIMs stands for 'Personalised Learning Intentions Map'. We would love any feedback you have that we can use to improve future PLIMs.
PLIMs are our new way of personalising learning across the school and replace the old Individual Educational Plans. These targets are shared with all teachers via an App called 'Evidence for Learning'. All class based staff have access to pupils targets and so can collect evidence of their learning from anywhere in the school on Ipods and Ipads. Since September we have been trialling this system and we hope, in the future, to share aspects of this with you via the parent portal on the App.
The PLIMs targets are, wherever possible, small steps towards the outcomes shown on your child's EHCP. The PLIMS targets cover all areas of learning and focus on the development of Life Skills and Independence Skills. By 6th form many pupils are also clearly focused on developing work related transferable skills to improve employability opportunities. The PLIMs will be updated termly.
If you have any areas that you feel it would be helpful to have school support with, please speak to the Form Tutor so this can be considered and embedded in their next PLIM, but the best way you can help us support your child is by helping us to make sure that their EHCP targets are the right ones. Each year we have an Annual Review of the EHCP and this is the only time we can ask the Local Authority Special Needs Team to update and amend the targets. Attending the review and sharing your views and wishes helps us to better target specific areas of need.
Miss C Caddell—Deputy Headteacher
---
Nail Varnish & Nail Extensions and/or Long Fingernails
We are beginning to see some pupils coming to school wearing bright nail varnish, growing their fingernails beyond the end of their fingers or having nail extensions applied.
Pupils or parent/carers may feel that nail varnish or nail extensions are a way to express individuality, or make their hands look more attractive. Many pupils would like to wear bright colours as fashions change. However, this, like bright or obvious make-up, is not appropriate for the working environment in school. We do not want to encourage an environment where pupils are competing in terms of their appearance or how "fashionable" they look.
Nail varnish, long nails or extensions can pose risks for pupils when doing practical work in certain subjects. Pupils who wear nail varnish/extensions/long nails who are involved in food preparation and cooking in technology lessons can (especially when inexperienced and learning "how to") contaminate food with chippings of nail varnish, dirt from under the nails or parts of nail extensions.
Long nails or extensions can be trapped or ripped moving round the school through doors and corridors, causing pain and/or upset. They can also cause harm to others during playtime, PE games or drama practical work. These are situations which are easily avoided.
If a pupil comes to school wearing nail varnish, they will be asked by their tutor or member of the Senior Leadership Team to remove it immediately with nail polish remover. The only exception to this will be for those pupils who attend the Hairdressing Club on Friday lunchtimes (and who have also returned the parent/carer permission slip). As pupils are not in formal lessons during the afternoon the wearing of nail varnish is acceptable. However, nail varnish must be removed before arriving at school on Monday morning. If parents/carers of pupils attending Hairdressing Club do not wish their child to have their nails painted, please let Miss. Lennon know.
If a pupil comes to school with nail extensions or long nails, they will not be allowed out at break or lunch time to minimise risk to themselves or others until the extensions are removed or cut down.
For clarity, fingernails should not protrude beyond the ends of the fingers.
Ms J Richards—Assistant Head
---
World Book Day Week of Activities:
Mon. 2nd March – Fri. 6th March 2020
Literacy Across the Curriculum theme:
'Space: One Giant Leap for Mankind'
World Book Day is approaching and, as always, we are looking to use this as an opportunity to promote core literacy skills and build links with the world around.
This year the theme is 'Space: One Giant Leap for Mankind'. We are encouraging our students to focus on developing their imagination rocket fuelled through engaging fiction and non-fiction reading and storytelling. Students will be invited to talk about
favourite space-themed programmes, films and stories as well as share their own original ideas. Our Reading Corner in the library has been suitably themed and stocked with books and props so that students have the opportunity to explore ideas in lessons across the curriculum.
All activities are free. There will be double merits awarded for home reading as well as extra merits to be earned in all lessons and a non-school uniform day on Friday 6th March where students can come to school dressed to match the theme. This could be a fictional character from their favourite book, film or television programme or a person from non-fiction books for example we're thinking aliens, astronauts and scientists or characters from Star Trek, Star Wars, Doctor Who, Battle Star Galactica, Men In Black, Aliens in Underpants, Astrosaurus – lots to choose from!
NB. We are aware that World Book Day is the day before however we have our non-uniform day on FRIDAY as part of the final day of celebrations as this works best for our students.
Your child will be coming home with a World Book Day token, please help them to use this. For further information please use this link http://www.worldbookday.com/ or phone and have a chat with our Librarian, Mrs Wilkes, she will be happy to help.
Thank you in advance for your kind support.
Mrs. Sugden Mrs. Heggie Mrs. Wilkes & Mrs. Bingham
English & EAL & MHS Librarians
Communication Reading Intervention
---

Friends of Meadow Mothers' Day Shop
Friends of Meadow is running a Mother's Day Shop to promote independent shopping skills while allowing our children to show their appreciation to the women who look after them.
All children will have the opportunity to write a thank you card and those that want to can purchase a small gift.
An order form for gifts will have come home this week, is attached to this bulletin (next page) and is available on Classlist. We are just looking to cover our costs with the gifts.
The shop is being run in school on Tuesday 17 March with gifts coming home that Friday. Orders in by Tuesday 10 March please.
Any parents who would like to help, feel free to drop me a message at goodbodyjg@yahoo.co.uk or on Classlist.
John Goodbody—Secretary, Friends of Meadow
---
Sports Relief Week
Dear Parents/ Guardians,
For Sports Relief, Meadow are selling Official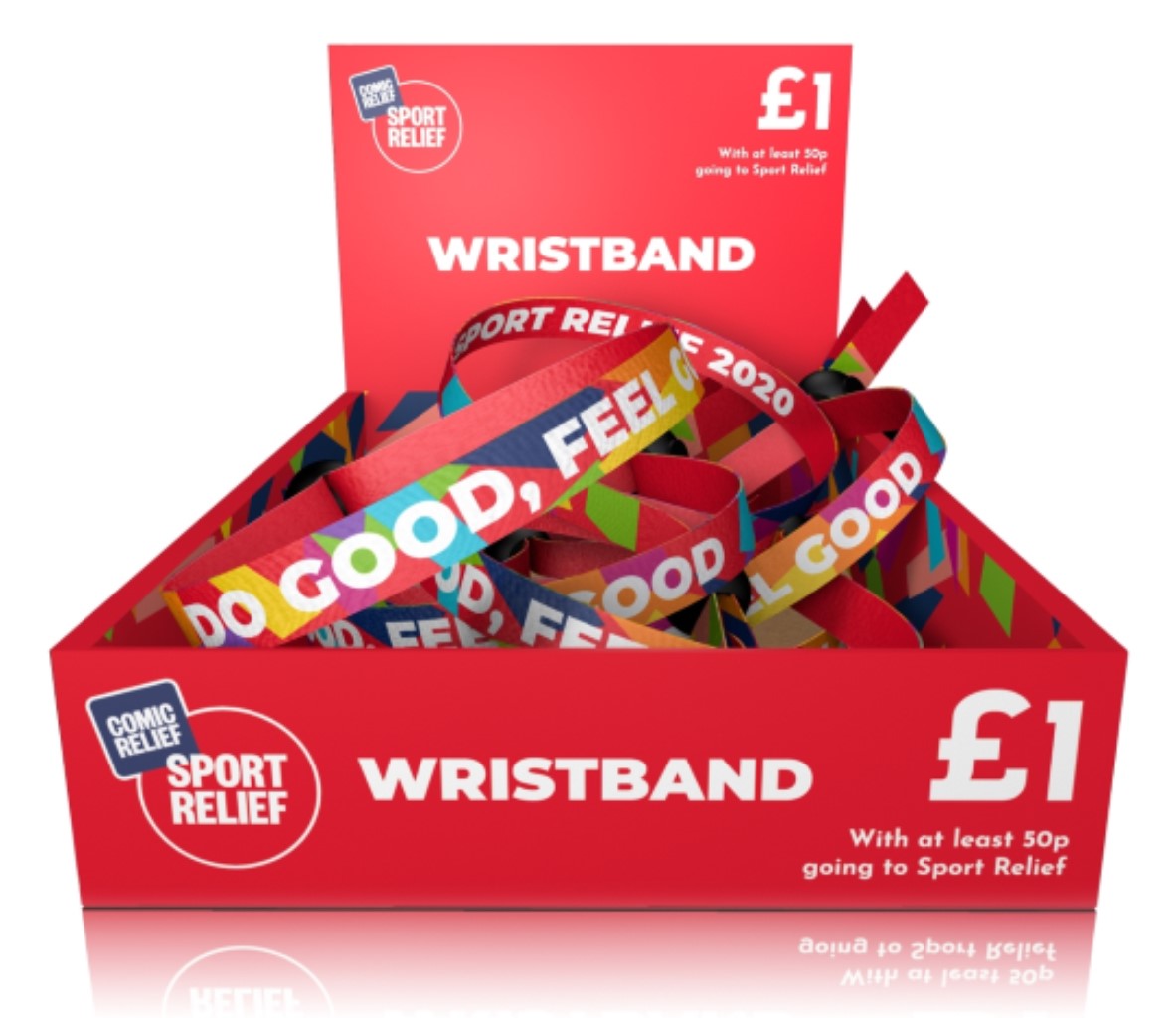 Sports Relief wristbands for £1. These bands are available to pupils AND parents/ guardians.
If you, or your child, would like to purchase a wristband they are available at Reception or please see Mr. Anstee.
We will also be organising several sporting challenges throughout the week of the 9th - 13th March. Events will range from 20p - £1. More information will be given in next week's bulletin.
Kind regards,
PE Department
---
---
---
CORONAVIRUS - GOVERNMENT INFORMATION
We are continuing to keep you updated on the government's response to COVID-19 (Coronavirus). Public Health England advises that the risk to individuals in the UK remains low.
Advice for those who have travelled recently

Yesterday, the Chief Medical Advisor for England, Chris Whitty updated advice for travellers returning to the UK from specific areas affected by COVID-19, which you can find at:

https://www.gov.uk/coronavirus

If you have returned from the following specific areas since 19th February, you should call NHS 111 and stay indoors and avoid contact with other people even if you do not have symptoms:
· Iran
· Specific lockdown areas in Northern Italy (see link to maps below)
· Special care zones in South Korea (see link to maps below)
· Hubei province (returned in the past 14 days – see link to maps below)

If you have returned from the following areas since 19 February and develop symptoms, however mild, you should stay indoors at home and avoid contact with other people immediately and call NHS 111:
· Northern Italy (defined by a line above, and not including, Pisa, Florence and Rimini – see link to maps below)
· Vietnam
· Cambodia
· Laos
· Myanmar
If you have a cough, or fever or shortness of breath and have visited any of the following areas in the last 14 days, stay indoors and call NHS 111 informing them of your recent travel:
· China, apart from Hubei province (see link to maps below)
· Thailand
· Japan
· Republic of Korea, apart from special care zones (see link to maps below)
· Hong Kong
· Taiwan
· Singapore
· Malaysia
· Macau
Maps showing affected regions of China, Republic of Korea and Italy
https://www.gov.uk/government/publications/covid-19-specified-countries-and-areas
Advice for those who have travelled recently in a group, such as a school trip
There is no need to manage returning groups any differently. Pupils, students and staff returning from trips to the countries specified above should follow the same advice.
Where to find the latest information
Public Health England blog:
https://publichealthmatters.blog.gov.uk/2020/01/23/wuhan-novel-coronavirus-what-you-need-to-know/
Guidance for educational settings
https://www.gov.uk/government/publications/guidance-to-educational-settings-about-covid-19
---
Letter to Whole School
World Book Day Week of Activities
Letter to Whole
After School Club for Girls
Letter to Whole School
Mothers' Day Shop Order Form
Letter to selected pupils
South London Special League
Letter to selected pupils
Visit to Dr Chocs
Week: 2-6 March 2020
Week 2
Spring/Summer Menu
Monday 2 March—Friday 6 March
World Book Day Week of Activities
Literacy Across The Curriculum Theme:
"Space: One Giant Leap for Mankind"
(See Bulletin for more details)
Wednesday 4 March 2020
Training Day—School is CLOSED to pupils
Wednesday 4 March 2020
Annual Reviews (for some pupils)
Thursday 5 March 2020
Parent / Carer Information Session
Vision & Aims; Curriculum; Data and Evidence; Pathways to Success
1.30pm—2.30pm
Friday 6 March 2020
Non Uniform Day—World Book Day
"Space—One Giant Leap for Mankind"
(See Bulletin for more details)
Friday 6 March 2020 and
Monday 9-Thursday 12 March 2020
Bikeability Course
9-13 March 2020
Sport Relief Week
Thursday 12 March 2020
Parent / Carer Information Session
Vision & Aims; Curriculum; Data and Evidence; Pathways to Success
6.00pm—7.00pm
Wednesday 18 March 2020
ASD Coffee morning—11.15am
Thursday 19 March 2020
Dyspraxia Coffee Morning—10am
Monday 23 March—Friday 27 March 2020
Trip to Nice/Draguignan (selected pupils)
Monday 30 March—Friday 3 April 2020
Residential Trip to Devon (selected pupils)
Monday 30 March – Friday 3 April 2020
World Autism Week
Friday 3 April 2020
Spectrum Non–Uniform Day
Wear your favourite colour for a donation of £1.00 in aid of the National Autistic Society
Friday 3 April 2020
Last day of term—school finishes 2pm