Issue 22 - 1 March 2019
Issue 22 - 1 March 2019
School Reports for Year 9, Year 11 & Sixth Form will be coming home with pupils today (Friday) along with details of Parent/Carer Consultation
Evening on Thursday 14 March. Please check your child's bag for the Report. If you do not receive one for your child, please contact Reception. Thank you.
---
Another 300 merit winner !
Congratulations to Alfie in 8MS who was delighted to be able to choose a prize he had been working hard for, from the merit cupboard. Well done Alfie !
---
---
Reduce, Reuse, Recycle
This half term the Humanities Department, along with the whole school, are having a big push on reusing, reducing and recycling our waste.
The phrase Reduce, Reuse, Recycle is often used when we talk about how to be more environmentally friendly, how to be greener, how to be ecologically sound and how to live sustainably.
With the students help, we would like to create a display using recycled goods. With this is in mind we are asking all students to bring in any bottle caps or tops. They can be from milk cartons, soft drinks, sports bottles etc. There will be a box at the front Reception where students can place them.
Thank you for your support in being a greener school.
Miss Bergin and Miss Robinson
---
Maths Club
We are starting a new Maths Club at lunchtimes. It is an opportunity for pupils to come along and receive support for any extended learning opportunities. Maths Club will take place in Room 1 every Friday lunchtime starting this week (both lunch sittings). Pupils from all year groups are welcome ! Mrs Mistry - Maths Faculty Lead
---

Friends of Meadow Annual General Meeting (AGM) Monday 11 March 2019
We will be holding the Friends of Meadow Annual General Meeting in school at 5.30pm on Monday 11th March 2019.
At the AGM, we review finances and appoint our committee, as well as cover regular business such as looking back on past and planning future events. An agenda will be available on the FoM page on the school website and on classlist.com in the next few days.
All parents, carers and school staff are welcome to attend. We look forward to seeing as many of you as possible - it's a great way to learn about how we can help Meadow while having some fun.
---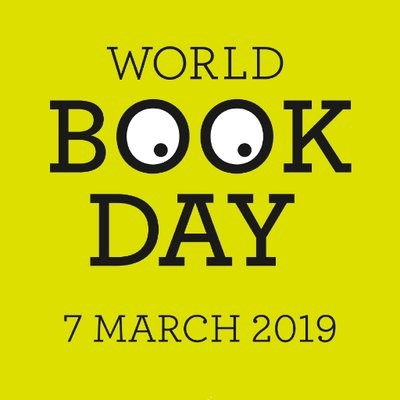 Reminder—Next Week is World Book Day and Literacy Week
This year we will be celebrating the art of storytelling by exploring the theme of Storytelling & Me.
All week students will have the opportunity to build their skills and confidence through taking part in storytelling work..
On Friday 8 March we are having a non-uniform day. The theme is any story your child knows – fiction or non-fiction ... having fun wearing something students like is the main thing!
---
Dyspraxia Group Coffee Morning
At the next Dyspraxia Group Coffee Morning on 14 March at 10.00am, we will be joined by the Hillingdon Parent Carer Forum. All parents are welcome to come along. Further meetings for this year are as follows: 16 May 2019 and 26 June 2019
---
We have been asked by Hillingdon Parent Carer Forum to spread awareness about the following website: Hillingdon Talks: Hillingdon Paediatric Speech and Language Therapy (SALT)
https://www.cnwl.nhs.uk/hillingdon-talks
You can access information about the three specialist SALT teams (Early Years, Mainstream, Hearing Impairment), including making a referral. Three teams but one service!
There are also links to other speech and language websites, charities, groups and information.
Please take a look at what the teams can offer, and to access information and support.
---
Here is some artwork, produced by one of our pupils, Sam M in Year 14, Class KN.
Great work Sam !
Letter to all pupils
Re – Bottle Caps
Letter to Year 7
Junior Citizen Event at Brunel University
Week: 4-8 March 2019
WEEK 2 (Winter Menu)
4-8 March 2019
World Book Day & Activities Week
Theme: "Storytelling and Me"
Friday 8 March 2019
Non Uniform Day—theme—any story.
Monday 11 March 2019
Friends of Meadow Annual General Meeting
5.30pm
14 March 2019
Dyspraxia Coffee Morning—10am
14 March 2019
Parents Evening—Years 9, 11 & 6th Form
(including 6th Form Thematic)
3.30—6.30pm
15 March 2019
Red Nose Day—Charity Day
18-22 March 2019
Work Experience Week—Year 12 and 13
20 March 2019
ASD Coffee Morning—10am
25-29 March 2019
Residential Trip to Devon—Year 9 –14
Selected pupils only
1-5 April
French & German students visit MHS
Friday 5 April 2019
LAST DAY OF TERM—SCHOOL FINISHES 2PM
6 April—22 April 2019
EASTER HOLIDAYS
22 April—Bank Holiday Monday
Tuesday 23 April 2019
BACK TO SCHOOL—9am start
24 April 2019
ASD Coffee Morning – 10am
Friday 3 May
School Photographer—Class Photos
Monday 6 May
Bank Holiday
16 May 2019
Dyspraxia Coffee Morning—10am
24 May 2019
Training Day
School is CLOSED TO PUPILS
27 May—31 May 2019
HALF TERM SCHOOL HOLIDAY
6 June 2019
Parents Evening - Years 7, 8 and 10
17-21 June 2019
Work Experience Week—Year 11
---
---
---