Issue 21 - 14 February 2020
Issue 21 - 14 February 2020

Thank you to those parents who have activated their ParentPay account.
Please note that we will no longer be able to accept cash or cheques after February Half Term. If you send in cash or cheques, unfortunately we will return it to you and ask that you add funds to your ParentPay account.
If you have not yet set up a ParentPay account, our Family Liaison Officer, Mrs Debby Gleed-Young, is happy to offer support with setting up your account should you need it.
Thank you for your cooperation.
School Office
---
IMPORTANT—KEEPING PUPIL CONTACT INFORMATION UP TO DATE
We have recently been aware of an error in contact information. Please remember to check on the Parent-Lite App to ensure your contact details are up to date.
Should you not have the Parent-Lite App, please contact the School Office for details of setting up.
We will require an email address from you to send an activation link.
---
Well done to all classes for taking part in MATHS WEEK 2020 !
The board games were a huge success. Miss Bhopal alongside the Team Leaders had the difficult job of judging one winner per Key Stage. Everyone had a great time planning, creating and playing their games!
Mrs Mistry—Faculty Lead, Mathematics
---
Scouts - Rifle Shooting Results
On Saturday the 18th January, 13 Scouts from the 8th Hillingdon took part in the Uxbridge District Shooting Competition.
The marshalls were all impressed with the way in which Scouts conducted themselves, and commented on the enthusiasm of each of our Scouts. A particular mention goes to Leon, who scored a fantastic 82 out of a possible 100, which placed him third overall in the district !
Phil, Assistant District Commissioner came and presented Leon with his certificate on Friday the 7th February.
Mr Rainsbury—8th Hillingdon Group Scout Leader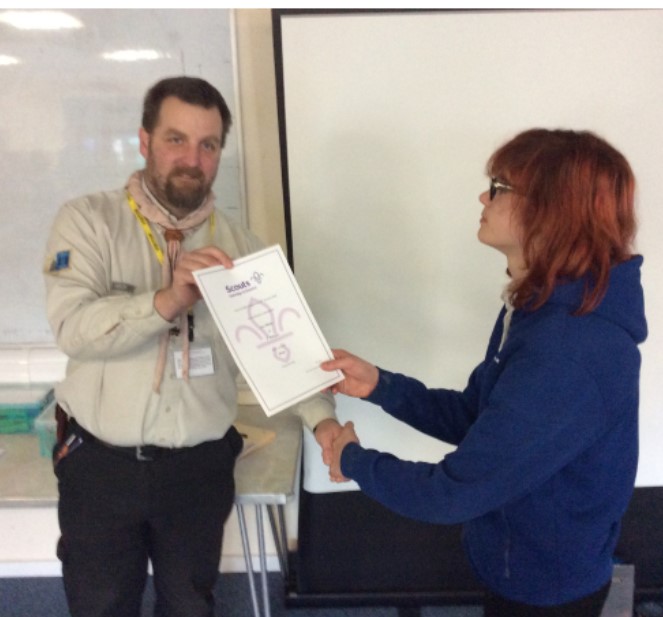 ---

Tunnel Boring Machine Naming Competition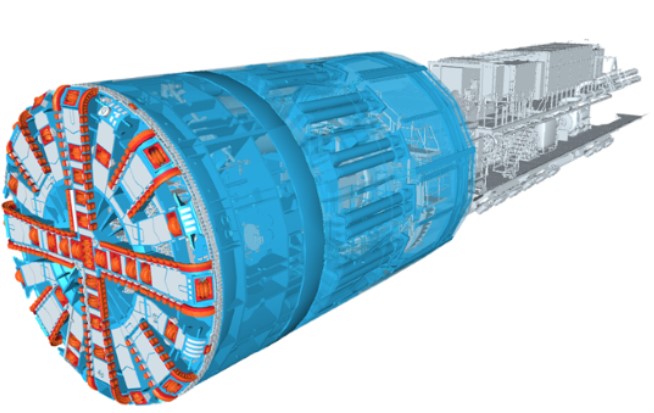 Meadow High School students were invited to put forward names of women that are famous locally or who are significant in science, engineering, technology or rail to name the two Tunnel Boring Machines that will excavate the longest part of the HS2.
For more information, please refer to the letter that you should have received and send your entries to Mrs Fabisch by Monday 24th February 2020.
Thank you and good luck!
---
---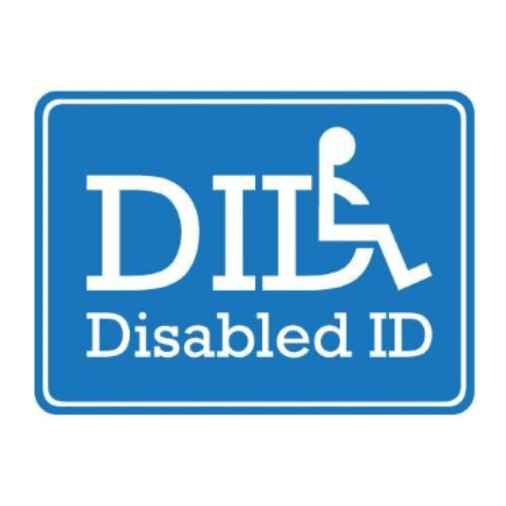 The National Disabled Identification (DID) Card was introduced so that disabled people did not have to constantly carry their paperwork around proving they were entitled to some form of disability benefit in order to obtain a concessionary rate. Not every disability is visible or easy to explain and sometimes a person with a disability does not want to highlight their disability. This card may be helpful. Go to https://www.did-card.co.uk for more details.
---
Early Bird At The Science Museum enables families with children who have an Autism
Spectrum Condition to explore the Museum free from the hustle and bustle of the general public.
On selected Saturdays across the year, the Museum opens at 8.30am for Early Bird visitors - 90 minutes before we open to the public - with some interactive galleries remaining available exclusively to them until 11.15am. They can also enjoy a selection of fun workshops and exciting demonstrations. Of course, Early Birds are welcome to stay and explore the entire Museum after it opens to the general public. Suitable for under 15s. Entry free but booking required.
For more information visit https://www.sciencemuseum.org.uk/see-and-do/early-birds?keywords=Early%20Bird
---
An Autism Expo is taking place at Brunel University, Uxbridge on Saturday 28 March 2020.
Anna Kennedy Online have created the Expo as they want to support and inform as many families and carers as they can.
"It's a time to meet like-minded people, share stories, talk to an expert
in one of our clinics and to find out more about Autism and it's related
conditions."
For further information please visit https://akoautismexpo.co.uk
---
Hillingdon Council are partnering with DFN Project SEARCH to provide a transition to work programme launching in September 2020. The participants will be based full-time at the Civic Centre and have 3 department rotations throughout the academic year as they gain 800 hours of transferable skills and study for an employability qualification.

The programme, which is also in partnership with Orchard Hill College and Hillingdon Autistic Care and Support (HACS), includes an onsite tutor and full-time Job Coach employment specialists to support the participants in making a successful transition from education into full-time employment.
This programme is open to young people aged 17 to 24 who have a learning disability or autism who are eligible for an Education Health Care Plan (EHCP), and who are committed to finding and keeping a full-time job.

The next open evening for people interested in taking part in the programme is on February 25 2020 taking place in the Middlesex Suite at the Civic Centre at 6:00 pm.

Please email Claire Ahern at cahern@hillingdon.gov.uk to reserve a place.
---
---
---
---
---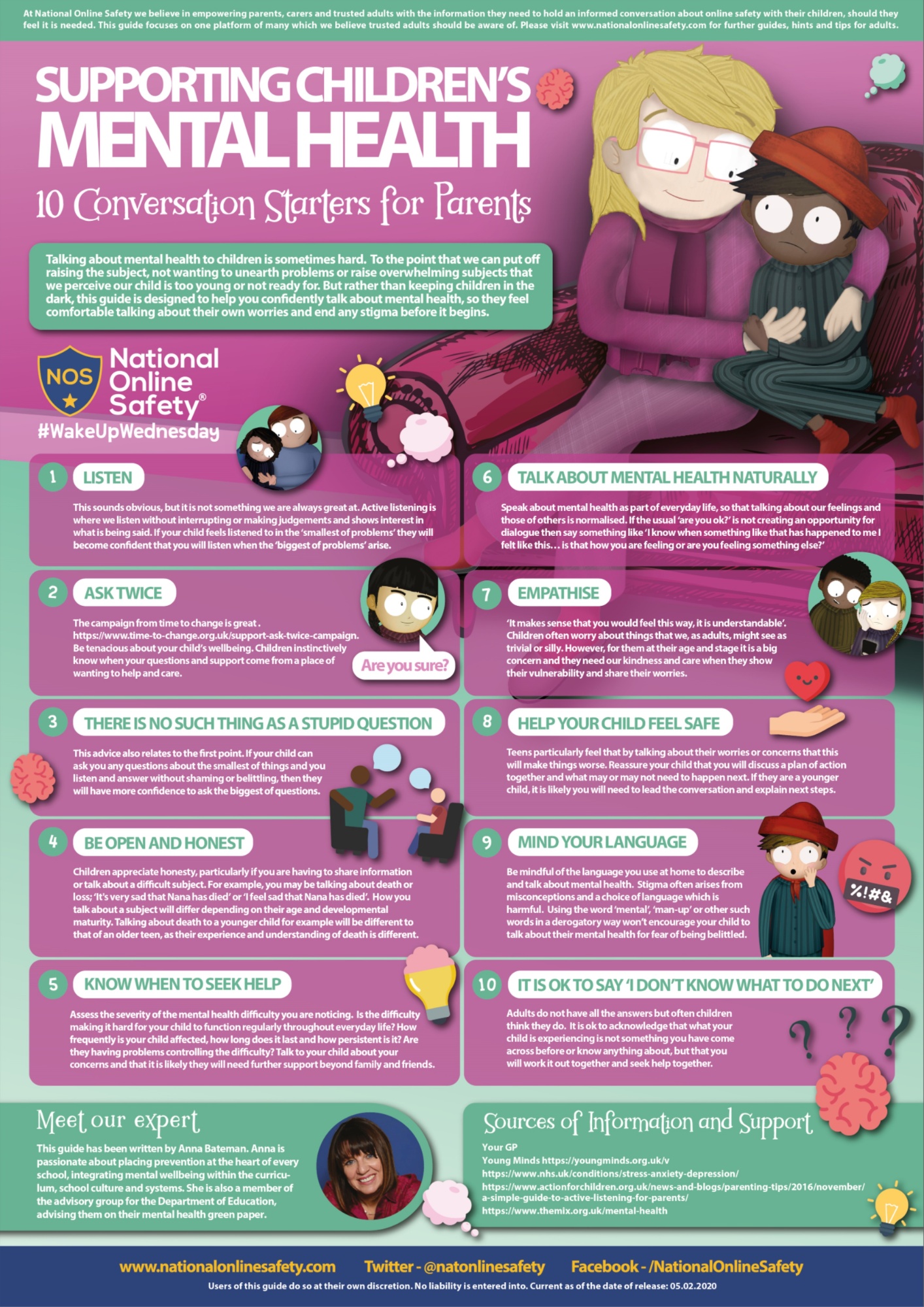 ---
Letter to Whole School
Bikeability Course Invitation
Letter to Whole School
TBM Naming competition
Letter to selected pupils
After school club for girls
Letter to selected pupils
GCSE Art Club
Letter to Class 9BA
Lanyard
Letter to selected parents
Parent Pay Activation Reminder
Letter to selected Year 14 students
Uxbridge High Street and McDonalds trip
---
Week: 24-28 February 2020
Week 1
Spring/Summer Menu
17—21 February 2020
HALF TERM
Tuesday 25 February 2020
Pancake Day Sale (break time)
Thursday 27 February
Parent/Carer Information Session
Vision & Aims; Curriculum; Data and Evidence; Pathways to Success
11.00am—12.00 noon
Wednesday 4 March 2020
Training Day—School is CLOSED to pupils
Wednesday 4 March 2020
Annual Reviews (for some pupils)
Thursday 5 March 2020
Parent / Carer Information Session
Vision & Aims; Curriculum; Data and Evidence; Pathways to Success
1.30pm—2.30pm
Friday 6 March 2020 and
Monday 9-Thursday 12 March 2020
Bikeability Course
Thursday 12 March 2020
Parent / Carer Information Session
Vision & Aims; Curriculum; Data and Evidence; Pathways to Success
6.00pm—7.00pm
Wednesday 18 March 2020
ASD Coffee morning—11.15am
Thursday 19 March 2020
Dyspraxia Coffee Morning—10am
Monday 23 March—Friday 27 March 2020
Trip to Nice/Draguignan (selected pupils)
Monday 30 March—Friday 3 April 2020
Residential Trip to Devon (selected pupils)
Monday 30 March – Friday 3 April 2020
World Autism Week
Friday 3 April 2020
Spectrum Non–Uniform Day
Wear your favourite colour for a donation of £1.00 in aid of the National Autistic Society
Friday 3 April 2020
Last day of term—school finishes 2pm