Issue 21 - 13 February 2019
Issue 21 - 13 February 2019
(Issued on Wednesday 13 February for week 11-15 February 2019)
---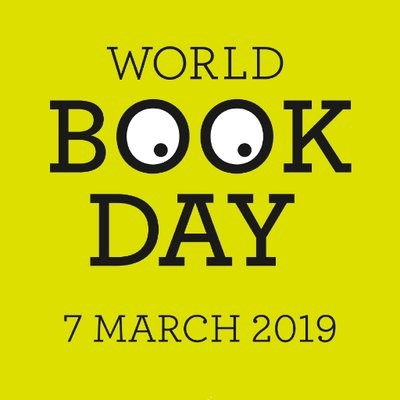 World Book Day: Celebrating Literacy Week
Monday 4th March – Friday 8th March 2019
This year we will be celebrating the art of storytelling by exploring the theme of Storytelling & Me. All week students will have the opportunity to build their skills and confidence through taking part in storytelling work. Reading a story to an adult, Reading a story to a friend, Share reading a story in class.
Focus: Thinking about how to make the story sound interesting for the listener.
Opportunity to Shine: Students will have the chance to record a story reading [audio/ video], their recording will be added to our new MHS books.
We are also going to work together to write some new books for our school library. We need your help. We would like each student to take part in writing a short story to include in the book. What could the story (or poem) be about
a story your family tell about you
a story your family tell about someone else in the family – [this can be a favourite pet]
your own original story
a favourite story you love and want to share!
Calling all artists! We would love it if students illustrated their story; some very creative students might decide to tell their story through drawings. Some stories may also be told through dance or drama – these can be videoed and added to the new library books too.
Talented Teamwork encouraged: Sometimes it's even better when creative ideas are shared. Students will also have the chance to collaborate to create stories – it worked for Shakespeare so why not! We are also hoping to create cross-curricular books to add to our library. The teachers in other subjects might ask for help to write about a picture(s) that relates to their subject.
This could be
an amazing sporting achievement
an important moment in history
an exciting moment on our planet or beyond!
discovering a new creature, animal or place
describing a work of art OR telling a story about it.
So, lots to do – we would really appreciate your help if you can.
Non-Uniform Day will be Friday 8th March 2018. We will be sending a letter home to remind everyone but if you want to plan ahead the theme is any story your child knows – fiction or non-fiction – anything related to the ideas above or your own creative thoughts ... having fun wearing something students like is the main thing!
Mrs A Sugden
English & EAL Faculty Leader
Mrs C Heggie
Reading Intervention Manager
Mrs C Wilkes
Librarian
---
PROJECT SEARCH—UPDATE
On Thursday 31st January, our Project SEARCH group attended the Council's Getting Ready for Work Event at the Civic Centre. The event gives young people the opportunity to explore their options and collect information about possible next steps towards employment.
Interns helped the event organiser by meeting, greeting and directing visitors, helping with the refreshments, and helping to clear the main hall at the end of the session. Some also practised their communication skills by giving information to people who visited our display. Following a speech about our programme by Mrs Simpson the Course Tutor, two of our current interns, Joshua and Nathan bravely spoke to the audience about their personal experiences at the Marriott Hotel and they both did an amazing job.
It was good to see so many past students of Meadow at the event and to receive application requests for our fourth cohort. Project SEARCH Interns must be aged 17-24 and have an Education, Health and Care Plan. Please contact Mr Bunker on abunker@meadowhighschool.org for further information.
Pictured to the right are Interns Joshua and Nathan with Stuart Smith, SEND Team, Event Organiser.
The Project SEARCH team are also happy to announce their first employment success of the current cohort.
Saimmah our Job Developer has been busy engaging with employers and accompanying interns to their interviews. Adam began employment at Heathrow Airport as a Guest Ambassador on 1st February. His job is full time and involves him using an Ipad to answer passenger enquiries. Adam's parent said "I am very happy that Adam has found a job and he seems to be really enjoying it. Project SEARCH was a good experience for him and gave him the confidence to be able to work with customers," Adam is very pleased to have achieved his goal of paid employment and commented "The work I did on Project SEARCH has helped me to understand employment. I have learnt new skills that have helped me to get a job." This week we have also received the fantastic news that another intern has achieved his employment goal. Joshua has been offered a job at Costco and will begin work later this month. Congratulations to both interns.
Mrs M Simpson—Project Search Course Tutor
---
Pupil Recognition at Meadow
As many of you may be aware, at Meadow High school we use a merit/raffle system to positively encourage/praise student for their hard work.
We are still trying to build up a stock of rewards for pupils that they will be able to then 'buy' with the merits/raffles they are rewarded in school. We have a rewards cabinet in the library where students are able to take their merit/raffles and redeem it for one of the prizes in the cabinet.
In order for support with the build up of the stock, if you have any certificate U, PG, 12 or 15 games/CD's/DVD's you would be willing to donate we would be very grateful.
We are also looking for any other items you may be able to donate, for example:
Any unwanted gifts e.g. toiletries / ornaments / books / costume jewellery / stationary / toys / games.
Any little 'collectibles' suitable for our students
Thank you.
Ms. S Khatun
(On behalf of the Pupil Recognition Working Party)
---
REMINDER: SCHOOL IS CLOSED TO PUPILS TOMORROW, THURSDAY 14 FEBRUARY, AND FRIDAY 15 FEBRUARY 2019
Annual Review meetings will be taking place for all pupils. Please arrive in good time for your appointment so that meetings can start promptly. If you are unable to attend your child's Annual Review please telephone the school at your earliest opportunity on 01895 443310. Pupils may attend their annual review with their parents/carers.
Letter to selected classes
PE Lessons / Swimming Lessons
Week: 25 Feb—1 March 2019
WEEK 1 (Winter Menu)
14-15 February 2019
ANNUAL REVIEW DAYS – SCHOOL IS CLOSED TO PUPILS
18-22 February 2019
HALF TERM SCHOOL HOLIDAY
4-8 March 2019
World Book Day & Activities Week
Theme: "Storytelling and Me"
Friday 8 March—Non Uniform Day (more information to follow)
14 March 2019
Dyspraxia Coffee Morning—10am
14 March 2019
Parents Evening—Years 9, 11 & 6th Form
(including 6th Form Thematic)
15 March 2019
Red Nose Day—Charity Day
18-22 March 2019
Work Experience Week—Year 12 and 13
20 March 2019
ASD Coffee Morning—10am
25-29 March 2019
Residential Trip to Devon—Year 9 –14
Selected pupils only
1-5 April
French & German students visit MHS
Friday 5 April 2019
LAST DAY OF TERM—SCHOOL FINISHES 2PM
6 April—22 April 2019
EASTER HOLIDAYS
22 April—Bank Holiday Monday
Tuesday 23 April 2019
BACK TO SCHOOL—9am start
24 April 2019
ASD Coffee Morning – 10am
Friday 3 May
School Photographer—Class Photos
Monday 6 May
Bank Holiday
16 May 2019
Dyspraxia Coffee Morning—10am
24 May 2019
Training Day
School is CLOSED TO PUPILS
27 May—31 May 2019
HALF TERM SCHOOL HOLIDAY
---
---
---
---