Issue 20 - 7 February 2020
Issue 20 - 7 February 2020

ParentPay is now live!
Thank you to those parents who have already activated their ParentPay account.
If you have not yet set up a ParentPay account, our Family Liaison Officer,
Mrs Debby Gleed-Young, is happy to offer support with setting up your account should you need it.
Please note that we will no longer be able to accept cash or cheques after February Half Term.
If you send in cash or cheques after 14th February, unfortunately we will return it to you and ask that you add funds to your ParentPay account.
Thank you for your cooperation.
---

On Thursday 30th January, our current Project SEARCH interns attended the Getting Ready for Work Event at the Civic Centre.
They spoke to parents, carers and potential interns who visited our stand, giving them details about our supported internship programme. They were able to give first-hand information about their own personal experiences as interns in our host business, the Marriott Hotel. Visitors commented on how well the interns communicated with them and one said that they were the best possible advert for our programme.
We are now recruiting for our 5th cohort,
which begins in September 2020.
Interns must be aged 17 – 24 when they start the programme, have an
Education, Health and Care Plan and want to move on into paid employment.
Our next Open Evening will be held at the Marriott Hotel, Heathrow
on Monday 10th February at 6.00 pm.
If you are interested, please contact:
Mr A Bunker, Assistant Head & Key Stage 5 Coordinator.
---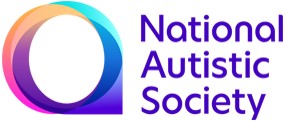 World Autism Awareness Week
Monday 30 March - Friday 5 April 2020
Dear Parents & Carers
It's World Autism Week March 30th - April 3rd and, once again, the National Autistic Society (NAS) are campaigning to raise awareness of autism worldwide.
As we have a large number of our school population within the autism spectrum, we will once again be raising awareness of autism across the whole school. This year we have decided that we are having a Spectrum Non-uniform Day on Friday 3rd April, to try and raise some money for this wonderful charity.
All young people have a favourite colour, so we will be asking them to donate £1 to wear it to school and then we can see just how big a spectrum we can create!!
If you would like to support the campaign, please visit the NAS website for details:
https://www.autism.org.uk/.
I will send home more details in the coming weeks.
Kindest regards,
Mrs T Watson
---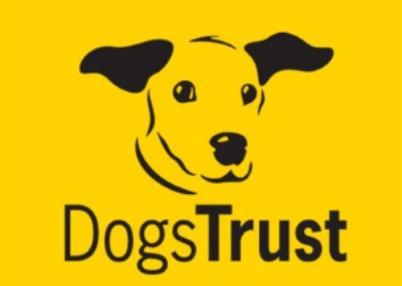 Class 9JT went to The Dogs Trust this week, to support their English work. They are studying 'The Call Of The Wild', written by Jack London. They learned how to stay safe around dogs and had a tour of the site. The students really enjoyed their visit - the only problem was that we all (including staff) wanted to bring the dogs home!
Mrs Tudor—Class Teacher 9JT
Alfie - '"I learned what to do if a dog comes up to you. You stand still and cross your arms and then they'll leave you alone".

Grace "I really enjoyed it because it was really interesting & fun too".

Shaun - "I would recommend the trip because I enjoyed it and I learned how to react to a dog if they come near you. It was fun".

Tahiyah - "I liked seeing different dogs".

Dip - "It's a good place to learn about dogs".

Reece - "I enjoyed it and I liked talking to my friends and spending time with them".

Bobby - "I learned not to disturb a dog whilst they are eating or sleeping".
---
Letter from Hillingdon re Bikeability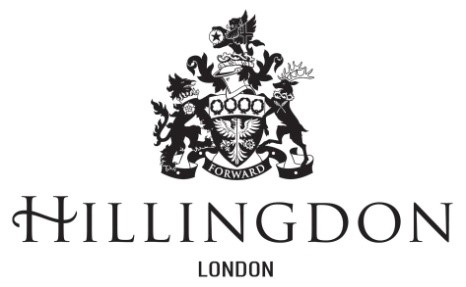 Ref: Bikeability Safer Cycling Course Level 1 & 2, Meadow High School
Dear Parent/Guardian
On behalf of your child's school, I am writing to invite your child to a safer cycling course, which will enable them to complete Levels 1 and 2 combined. As part of the course your child's bike will also be safety checked for roadworthiness before the course starts.
Course Information:
The course will run for 4 days over a 1 week period for 2 hours each session.
| | | |
| --- | --- | --- |
| Friday 6th March 2020 | Dr Bike | Bikes to be brought in at the beginning of the school day and must be labelled with the child's full name. |
| Monday 9th March 2020 | Level 1 | 9:30 – 11:30 |
| Tuesday 10th March 2020 | Level 2 | 9:30 – 11:30 |
| Wednesday 11th March 2020 | Level 2 | 9:30 – 11:30 |
| Thursday 12th March 2020 | Level 2 | 9:30 – 11:30 |
You can apply for your child to attend this course by completing the online booking form via the link below
Online Bikeability Booking Form
Applicants will be registered on a first come first serve basis. Should your child not get the chance to attend this course you will have the opportunity to select whether you would like to be added to our generic waiting list for future courses around the borough.
Yours sincerely,
Ian Ramsay
Borough Cycle Support Officer
To find out more about Bikeability visit https://bikeability.org.uk/
---
Coronavirus – Advice for all early years providers, schools and further education providers
The government is closely monitoring the spread of the Coronavirus and is taking action at home and abroad.
The overall risk of Coronavirus to the UK remains moderate. However we understand that people may be concerned, particularly if pupils or staff may be returning from that area.
Public Health England and the Foreign Office have issued advice for anyone travelling to the area. This can be found at:
Latest information and advice can also be found at:
https://www.gov.uk/coronavirus
Advice for parents/guardians
You should not be unduly worried about the possibility of your children catching the Coronavirus.
There is no reason why your children should not continue to attend their early years, school or further education setting as normal.
We recognise that some families or children may be planning to travel to China during the forthcoming half term period. If so, please refer to the FCO's latest travel advice via the link above.
What action you can take
Please help to support the campaign which promotes basic hygiene practices, such as regularly washing hands and always sneezing into a tissue, to stem the spread of viruses.
You can also find up to date information on the following social media sites:
---
---
---