Issue 2 - 14 September 2018
Issue 2 - 14 September 2018

Friends of Meadow, our Parent Teacher Association, is meeting in school at 5.30pm on Monday 24 September. We will be planning our activities for this term. If there is something you would like to see Friends of Meadow do, if you would like to help, or if you are just interested, all parents, carers and staff are welcome.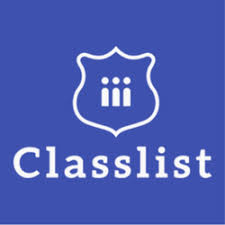 If you can't make it, you can still contribute your ideas in the Friends of Meadow group on classlist.com - sign up as a parent or carer on classlist.com, look for Meadow High School and there is a Friends of Meadow discussion group there.
We look forward to seeing as many parents, carers and staff as possible!
---

Give As You Live. If you are online shopping, please try going through the Give As You Live website. It is so easy and every
purchase you make raises money for the school! Here is the link: https://www.giveasyoulive.com/refer/R9UpYQ81jXlKlO7AZYnzqQ7ahEa-2BNcM-3D
Lots of online stores are signed up to the scheme:
Amazon, M&S, Tesco, Sainsbury's, Argos, Next, Ebay, Asos, Ticketmaster—and loads more.
"It took me two minutes to create my account, using the above link, now when I shop online all I have to do is go onto the Give As You Live website, sign into my account, then get shopping. A donation will then be automatically made to Friends of Meadow." Meadow Staff member
---
---
MHS ASD Support Group
Informal drop-in 'Coffee and a chat' sessions
We have a coffee morning in school for parents and carers of children and young people with Autism Spectrum Disorder (ASD). This year the group will be meeting once a month, during term time, on a Wednesday from 10.00 am until 11.00 am.
The aim of the coffee morning is to provide family members the opportunity to meet other families, share experiences, strategies and get support from others who understand, in a very supportive environment. I will also be available to provide information and guidance on different aspects of autism and offer advice on managing autism within the family. Please see below the dates of our planned meetings for this academic year:
Wednesday 19 September, 2018
Wednesday 17 October, 2018
Wednesday 21 November, 2018
Wednesday 19 December, 2018
Wednesday 16 January, 2019
Wednesday 13 February, 2019
Wednesday 20 March, 2019
Wednesday 24 April, 2019
Wednesday 15 May, 2019
Wednesday 19 June, 2019
Wednesday 17 July, 2019
We warmly welcome new parents/carers to join our group as existing members have greatly benefited by sharing their ideas and experiences with each other.
Please kindly note if you are unable to attend the coffee mornings but, would like more information about autism or support, please do not hesitate to contact me at school or by email twatson@meadowhighschool.org.
I look forward to seeing you on Wednesday 19 September, or hearing from you in due course.
Mrs. T Watson – Lead Teacher Autism
---
REMINDER:
The School Photographer is in school next Monday morning (17 September).
---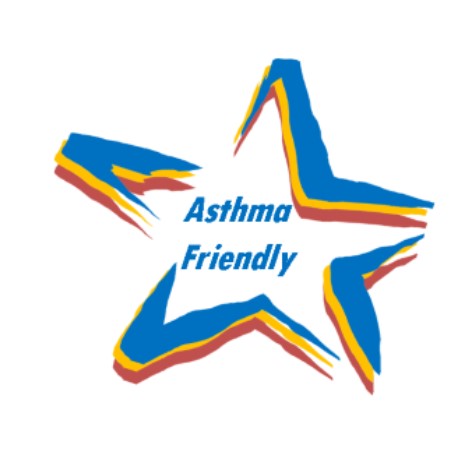 Autumn / Winter is here…
If your child has asthma and uses a preventative inhaler
(Beige/ Brown/ Orange/ Red/ Purple/Pink)
please make sure it is being taken regularly EVERY DAY as we are heading towards the most challenging season for asthmatics.
The Hillingdon Champions of Asthma Team.
---
---
The Pastiche Musical Theatre Group are once again putting on one of their performances, with profits in aid of Meadow High School. Flyers with further information and how to book have been sent home, and are also attached to this news bulletin. Musical Masterpiece, is on at the Compass Theatre in Ickenham from 4-6 October 2018. Tickets are £10.00. All welcome !
---
The local Dyspraxia Foundation Group hold coffee mornings on some Thursdays at Meadow High School. They have provided the following dates/times for forthcoming meetings:
Time: 10am,
Venue: Meadow High School Library
Dates: 27 September 2018, 15 November 2018, 24 January 2019, 14 March 2019, 16 May 2019, 26 June 2019
More information on the School Website www.meadowhighschool.org/News/Upcoming Events & Courses
For more information about Dyspraxia, visit the website: http://dyspraxiafoundation.org.uk
---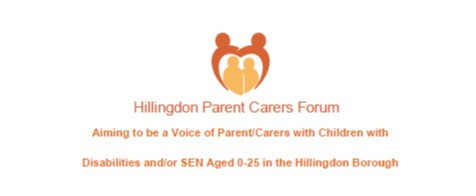 Hillingdon Parent Carer Forum
PARENT / CARER EVENT
Monday 24th Sept— 10.30am to 12.30pm
at Barra Hall Children's Centre, Wood End Green Road,
Hayes, Middlesex UB3 2SA
The Steering Committee and our Associate welcome parents/carers to this event, to explain what we do in terms of parent participation and coproduction with the London Borough of Hillingdon, and to give you the opportunity to meet your committee.
For those of you that are then interested in participating further with the forum, you can sign up as steering committee members, parent representatives or as general volunteers, depending on how much available time you can give to forum activities. We are adopting a new joining approval process, including references where possible plus a trial period, to ensure that all our volunteers can work smoothly as a team.
Light refreshments will be served. Please let us know if you are able to attend on 24th Sept, by replying to
HillingdonPCF@gmail.com. More information about
Hillingdon PCF can be found on their website: www.hillingdonpcf.com
---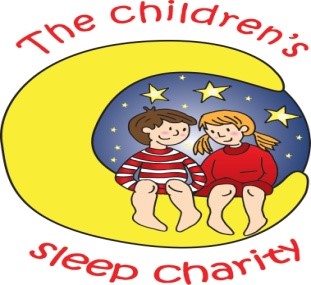 The Children's Sleep Charity
Sleep Tight Workshop
Does your child suffer sleep problems?
Do you want to access support to help to improve bedtime?
Delivered by a qualified Sleep Practitioner, trained by
The Children's Sleep Charity, workshops include:
Understanding sleep cycles
Common sleep issues and strategies to manage these
Establishing appropriate routines
Keeping sleep diaries and interpreting the data
Environments
Follow up support by phone and/or e-mail is provided for up to 5 weeks to support the implementation of a sleep programme
This is a 5 Week Programme, all 5 workshops must be attended:
Monday 8 October, Monday 15 October, Monday 29 October
Monday 5 November, Monday 12 November.
Time: 10am-12pm
VENUE: Barra Hall Children's Centre, Wood End Green Road, Hayes UB3 2SA
To book or for more information, please contact
https://goo.gl/forms/wFYh3juxn0Xob2jx2
EMAIL: earlysupportteam@hilllingdon.gov.uk
TELEPHONE: 01895 277183
---
---
Letter to selected pupils
ASD Coffee Mornings
Letter to Class KN
Monday visits to BCA College
Letter to selected pupils
Dance Lessons
Letter to whole school
Individual School Photographs
Letter to selected Sixth Formers
Media Trip—WB Harry Potter Studio
Letter to Class FB
Out in the Community
Letter to Whole School
Sports Clubs arrangements this year
Letter to new pupils
Pets as Therapy Dogs
17 September 2018
Individual Pupil Photographs
19 September 2018
ASD Coffee Morning—10.00-11.00am
24 September 2018
Friends of Meadow Meeting
5.30pm—School Hall—see article
27 September 2018
Dyspraxia Coffee Morning
10am—Library
27 September 2018
Meet the Tutor Evening (all years)
10 October 2018
ASD Coffee Morning—10.00-11.00am
22-26 October 2018
HALF TERM SCHOOL HOLIDAY
Back to School Mon 29.10.18 9am
5-9 November 2018
Humanities Faculty Week
15 November 2018
Dyspraxia Group Coffee Morning 10am in Library
Friday 16 November 2018
Children In Need Day
21 November 2018
ASD Coffee Morning - 10.00-11.00am
29 November 2018
Celebration of Achievement Evening
(Year 11 & Sixth Form—Invite only)
5-7 December 2018
Christmas Show Week
19 December 2018
ASD Coffee Morning - 10.00-11.00am
19 December 2018
Lower School Christmas Lunch
20 December 2018
Upper School Christmas Lunch
21 December 2018
Big Breakfast
Last Day of Term—2pm Finish
---