Issue 2 - 13 September 2019
Issue 2 - 13 September 2019
---
The School Photographer will be here on Monday morning (16 September)
to take individual pupil photographs.
---
Morning Drop Off
Students will continue to be monitored by Meadow Staff from 8:45am. Pupils left prior to this are left at the parent's discretion.
Breakfast Club starts at 8:30am and is for pupils who are purchasing their breakfast at Meadow High School. The Breakfast Club menu and prices are attached to this Bulletin and are on the website.
Tuck Shop is open at the Main Hall Serving Hatch every morning at break time (10.55am—11.10am). Reasonably-priced healthy snacks are available for all pupils to purchase if they wish. The Tuck Shop menu/price list is attached to this Bulletin and is on the website.
---
Important Information for Parents - Car Parking Arrangements on School Site
Dear Parents and Carers,
Due to increased staffing we are unable to allow any parents/carers or private taxis to enter or park in the Staff Car Park at any time.
PLEASE NOTE: This includes dropping pupils off.
Access to the front car park, where the roundabout is, also needs to be limited due to health and safety concerns at times when the coaches and school transport minibuses are on site.
No parents/carers cars or taxis can access the site while school transport coaches and minibuses are on site. This is usually between 8:30am and 8:50am and between 2:45pm and 3:15pm (unless you are attending a pre-arranged meeting in school).
We appreciate that this causes some difficulties, however, have had to make this decision following some near accidents in the carpark. We are happy to discuss your needs on an individual basis if you feel there are safety or physical difficulties that you feel we should consider.
We are happy to keep any pupils who are picked up in school until 3:30pm to allow time for you to access the main school carpark and are happy to discuss individual circumstances. Please also be aware that the traffic wardens often patrol the local area in the afternoons.
Please can parents make sure they follow the signage on school grounds and in particular go round the roundabout on the front forecourt the right way.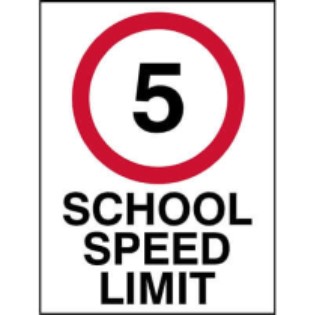 Please observe the speed limit of 5mph at all times when driving onto the school site.
Thank you for helping us keep pupils safe.
Mrs J Rigby—Headteacher
---
NEW Reading Corner in the Library
Following the success of the reading corner in the Library during World Book Week last year, we will be opening the Reading Corner as a permanent fixture in the Library.
The Reading Corner will change theme each term; the themes are designed to encourage classes to come to the library and explore the fantastic books we have waiting on the shelves and encourage a love of reading.
We are aiming to encourage staff and then student 'readers' hopefully recording and posting some of these recordings on our website for our students to enjoy when they are at home. [This work will include signed stories – look out for further information in future newsletters.]
The themes this year are:
Autumn Term 1: Knights & Castles linking to
Autumn Term 2: Feasts & Celebrations
Spring Term 1: Space linking to
Spring Term 2: Sci-Fi
Summer Term 1: Rain Forests - Endangered Species linking to
Summer Term 2: Recycling/Looking after our world.
Our Librarians are Mrs Wilkes and Mrs Bingham. They are very enthusiastic about reading and books and will be happy to help your child choose books.
Kind regards
Mrs Sugden
Faculty Head of English
---
Library Reading Corner
Mrs Sugden and Mrs Wilkes have been developing a creative corner in the library to encourage not only pupils to sit and read, but whole classes to come with staff to enjoy group reading.
They are on the look out for a 'Narnia' style wardrobe and would be most grateful if you have one that you would be willing to donate. We can arrange a pick up!
Please contact cwilkes@meadowhighschool.org or phone and ask for Mrs Wilkes.
---
Annual Residential trip to the Calvert Trust in Devon
Letters have gone home this week to Year 9-14 pupils about the next residential trip in March next year. The letter gives more details of the trip, activities, and costs.
If you are interested in your son or daughter going on the trip, please return the reply slip to Mr Millard or Mr Morgan as soon as possible. Places are decided by ballot. If you need another letter please ask Mr Millard.
There are lots of photographs of past residential trips on the website gallery.
---

Welcome back to the Autumn Term from Friends of Meadow.
We are the school's Parent Teacher Association and we run events to raise money for the school's pupils benefit and have a good time while doing so.
We are arranging the date of our first meeting this term (to be advised in the next bulletin). Meanwhile, there are plenty of ideas in the pipeline for activities in the Autumn term. More information to follow as we firm things up.
We have had great support from staff and parents to run our past events (discos, Quiz nights, BBQs, shops) and are hoping to rally everyone together again this year.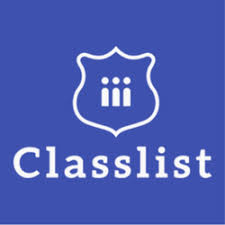 If you haven't already, please sign up to our on-line communications platform Classlist at classlist.com. We know it can be difficult for parents to meet up as we are all busy, not least with our children. So, we use Classlist to link parents together for Friends of Meadow information and general discussion.
If you need any more information about Classlist or help signing up feel free to contact John Goodbody at goodbodyjg@yahoo.co.uk
Mr J Goodbody— Friends of Meadow Committee
---
FREE HILLINGDON PARENTAL ENGAGEMENT EVENT FOR SEND FAMILIES THIS WEEKEND !
Hillingdon Parent / Carer Forum are running a free event for SEND families this weekend in the grounds of Meadow High School. There will be lots of activities, bouncy castle, an inflatable slide and helter-skelter, face painting, glitter tattoos, face painting, animal petting, Hasbro and a fire engine ! There will also be stands with information about local services and organisations which may be of interest to families.
Please see the flyer attached to the bulletin for more details.
Hillingdon PCF are asking that families email ahead (see the flyer for email address) to register so they can get an idea of numbers.
---
The Social Care team at Hillingdon council are undertaking a user engagement survey around current and future short break provisions. They would be very grateful if you could complete the short survey to give your feedback and future ideas, using the link provided:
https://forms.gle/yrvNGvqg6vkZ3gGDA
Thank you to those who have already responded, but it would be much appreciated if more families could respond by the deadline of 15th September as the survey results will impact the shape of the Short Breaks service to come.
---
Breakfast Club & Tuck Shop Information
Breakfast Club
8.30am— daily— in the Main Hall
Menu / Price List
Egg & Bacon Roll (Monday only) £0.80
Bacon Roll (Monday only) £0.60
Egg Roll (Monday only): £0.60
Toast £0.20
Crumpet £0.30
Bagel £0.40
Yoghurt £0.40
Cereals £0.50
Fruit £0.35
Tuck Shop
Break time (10.55am-11.10am) - Daily – in the Main Hall
Menu / Price List
10p

Dried Fruit

Grapes

Bread Sticks

30p

Teacake

Garlic Bread

Crumpet

35p

Fresh Fruit

Filled Rolls / Sandwiches

40p

Bottled Water

45p

Juice Cartons
---
Letter to Year 8
Trip to Whipsnade Zoo
Letter to Sixth Form pupils
16-19 Bursary
Letter to whole school
After school sports clubs
Letter to all new pupils
Pets as Therapy
Letter to whole school
After school Dance Club
Letter to selected pupils
Dance Club acceptance letter
Letter to selected pupils
Dance kit
Letter to selected pupils
(Year 7, Year 8, Year 9, Year 10,. Year 11, and Sixth Form Enrichment Groups
Food Technology lessons
Week: 16-20 September 2019
WEEK 3
(Autumn/Winter Menu)
Monday 16 September 2019
School Photographer—Individual Photos
Thursday 19 September 2019
Dyspraxia Coffee Morning
Thursday 26 September 2019
Meet the Tutor Evening—4pm-7pm
21-25 October 2019
HALF TERM
Thursday 14 November 2019
Dyspraxia Coffee Morning
Thursday 28 November 2019
Celebration of Achievement Evening
Invitation only
Wednesday 4 December 2019
Annual Reviews—selected pupils
SCHOOL IS CLOSED TO PUPILS
Thursday 19 December 2019
Last day of Term—School finishes at 2pm
Friday 20 December—Sunday 5 January 2019
SCHOOL HOLIDAY
Monday 6 January 2019
Back to school—9iam start.