Issue 17 - 17 January 2020
Issue 17 - 17 January 2020
IMPORTANT SCHOOL CALENDAR UPDATE
The Training Day scheduled for 14 February 2020 is CANCELLED.
This will now be a normal school day.

There will now be a Training Day on Thursday 11 June 2020.
School will be CLOSED to pupils.

An updated sheet of term dates for this Academic Year is attached.
---
Term Dates for NEXT ACADEMIC YEAR (2020/2021) are attached.
Please note training days may be subject to change.
---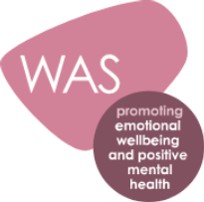 The Parent Survey for the Wellbeing Award
REMINDER: Thank you to those parents who have
already completed and returned the survey. If you have not already done so, please could you complete and return the survey to school as soon as possible.
Thank you.
---

ParentPay is coming to Meadow very soon ….
Letters regarding setting up parent accounts will be
coming home in the next two weeks.
---
SPORTS NEWS
On Tuesday 14th January Meadow High School combined with three other local schools to represent Hillingdon at the Panathlon tournament. Meadow took part in the Table Cricket competition against Ealing and Hounslow, respectively.
Meadow started strongly, playing some clever shots to score an average of 4 runs per go. Ealing needed 271 runs to win! With some clever bowling and determination Meadow were through to the Final, winning by 23 runs.
The Final: Hounslow batted first, producing some extremely well calculated shots to achieve 6 runs back to back. However, Meadow were able to bowl some curve bowls to keep them in the game. Hounslow ended with 273 runs! Meadow's determination was noble, however, despite a hard fought game Meadow finished with 257 runs; securing 2nd place and a silver medal!! Meadow table cricket score contributed to Hillingdon's overall score and helped us achieve 1st place and through to the finals, later this year.
Well done Hillingdon and especially well done to all the Meadow pupils that took part.
Mr Anstee—Teacher
---
Scouts 20 in 20 Challenge!
We are off to a great start this year as the 8th Hillingdon Scout Group. The group has been bombarded with interest from the young people of Meadow wanting to join the group.
This year, the focus for the group will be the "20 in 20 Challenge" a range of challenges to push and develop Scouts in developing themselves. These challenges range from camping overnight not in a tent, cooking a 3-course meal on fire, to trying a new water sport.
The Scouts of 8th Hillingdon will have lots of opportunities to complete all of these challenges, the first of which is a contingent of the 8th Hillingdon taking part in a district rifle shooting competition this month.
We are really excited to see our members work and compete with other scouts in the Hillingdon district.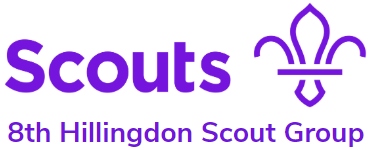 We all wish them the best of luck and hope they come back with stories to encourage others to take part in future district events!
Mr M Rainsbury
Group Scout Leader
---
Education Health Care Plans—What is Expected ?
Hillingdon Parent Carer Forum have recently forwarded us a link to a Youtube clip explaining what is expected from the Annual Review of children's/young people's Education, Health and Care Plans. We invite you to take a look at this short four-minute animation video, put together by the Council for Disabled Children, that shows the 5 main steps that will help you understand the Annual Review time-framed process, and what is required by all those involved. Step 3 shows you the seven points that the Annual Review meeting must focus on. We hope you find this useful. Copy and paste the link below into your browser: https://www.youtube.com/watch?v=D9n5EzYIwKA&
For further information please visit the Council for Disabled Children website:
https://councilfordisabledchildren.org.uk/resources-and-help/im-parent
---
The Dyspraxia Foundation holds coffee mornings for people to get together in friendly and relaxed surroundings, for informal chats/discussions.
Details below for your diaries:
10am on the following Thursdays:
16th Jan 2020
19th March 2020
14th May 2020
18th June 2020
Venue: Meadow High School Please note parking at the school is limited.
Email here with any questions: dyspraxiahillingdon@yahoo.co.uk
More information: https://dyspraxiafoundation.org.uk/
---
Meadow High School
Term Times 2019/20
Current School Year
Autumn Term 2019
Training Day Monday 2 September 2019
Training Day Tuesday 3 September 2019
Term Starts Wednesday 4 September 2019
Half Term Holiday 21 – 25 October 2019
Annual Reviews Wednesday 4 December 2019
Term Ends Thursday 19 December 2019 @ 2pm
Spring Term 2020
Term Starts Monday 6 January 2020
Half Term Holiday 17 – 21 February 2020
Annual Reviews Wednesday 4 March 2020
Term Ends Friday 3 April 2020 @ 2pm
Summer Term 2020
Term Starts Monday 20 April 2020
Half Term Holiday 25 May – 29 May 2020
Training Day Thursday 11 June 2020
Annual Reviews Wednesday 24 June 2020
Term Ends Tuesday 21 July 2020 @ 2pm
Bank Holidays 2020
1 January - New Year's Day
10 April - Good Friday
13 April - Easter Monday
8 May - May Day Holiday
25 May - Spring Bank Holiday
Issue 3 – 181219
Training Day moved from Friday 14 February to Thursday 11 June 20
---
​​​​St. Mary's University
Waldegrave Road
TW1 4SX, Twickenham, London
UInited Kingdom
The Research Project
Gastrointestinal symptoms and anxiety levels in autism.
Purpose and value of study: Autism spectrum disorder is a neurodevelopmental disorder that impacts an individuals life. As autism shows symptoms of behavioural differences, anxiety has been found to be a common feature. Furthermore, gastrointestinal symptoms (e.g. abdominal pain and discomfort) might be present, which can affect their well-being and may also influence their behaviour. Therefore, the aim of the study is to investigate the nature of gastrointestinal symptoms and anxiety levels in children with autism.
Invitation to participate: You have been invited to participate, as your child has a diagnosis of autism spectrum disorder. My name is Shania Lorenz and I would like to invite you to participate, to inform my research project for my dissertation. Before you decide whether you want to participate, you will receive some information about what participating will involve for you and other questions you may have.
Who is organising the research: The research is organised by a third year Psychology student at St. Mary's University in Twickenham, London. Supervision throughout the study by a supervisor is given.
What will happen to the results of the study: The results of the study will be analysed, written up for a third year project dissertation and safely stored. As participating is anonymous, individuals will not be able to be identified.
Contact for further information: If you have any questions, please feel free to contact one of the researchers of the study: 175282@live.stmarys.ac.uk ; kate.lawrence@stmarys.ac.uk
Your Participation in the Research Project
Why you have been invited to take part: You have been invited to participate in this research, as your child is diagnosed with autism, and may or may not show symptoms of gastrointestinal or anxiety symptoms.
Whether you can refuse to take part: Taking part in the study is voluntarily. You do not have to take part in the study.
Whether you can withdraw from the project at any time, and how: In case you did participate and would like to withdraw form the study, you are able to withdraw at any point, leading up to a week before the hand-in date for the dissertation (25.03.2020). You can withdraw by contacting one of the researcher by e-mail.
What will happen if you agree to take part (brief description of procedures/tests): By agreeing to participate, you will be filling in three different questionnaires. One questionnaire will ask you about your child's behaviour and autism. Another questionnaire will ask you about your child's experienced gastrointestinal symptoms during the past week and the last questionnaire will question your child's experience of anxiety, or whether your child shows symptoms of anxiety.
Whether there are any risks involved (e.g. side effects) and if so, what will be done to ensure your wellbeing/safety: There will not be any risks involved by participating, however I acknowledge the fact that it is not easy to know that your child might experience any negative symptoms. If you feel uncomfortable by participating or after, please consider contacting one of the websites I will mention on the debrief sheet at the end of the study, which might help you to speak about your child's symptoms.
What will happen to any information/data/samples that are collected from you: Once the data is collected, it will be analysed and written up to complete a third year dissertation project. The information will not be shared with anyone apart from the researcher and will be stored safely. By participating, you nor your child will be able to be identified, as all data will be anonymised throughout participation.
Whether there are any benefits from taking part: There are no direct benefits by participating, but you might have been unaware of your child's experienced symptoms, which may help you to support your child to feel better. If you would like to receive more information about the symptoms your child might have, you can request a copy of the written report after submission in April. No individualised reports can be given though, as participating is anonymous.
How much time you will need to give up to take part in the project: If you decide to participate in the study, it will take you up to 45 minutes to complete the questionnaires with your child.
How your participation in the project will be kept confidential: As all data is anonymous, data will be kept confidential. The data that might identify your child will not be shared with anyone else outside the research team.
If you are willing to participate, please click the link below:
https://stmarys.onlinesurveys.ac.uk/the-link-between-autism-gastrointestinal-symptoms-and-anx
---
---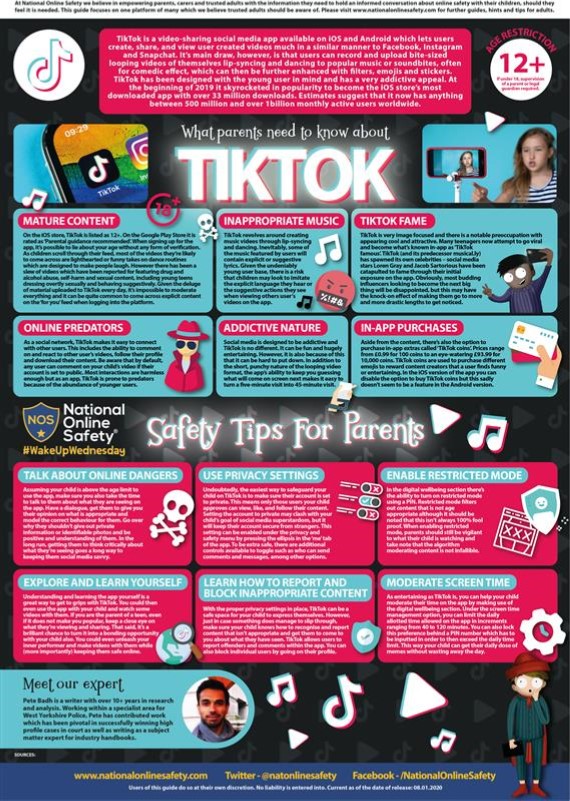 ---
---
Letter to Year 7/8/9
Letter of Interest—Scout Group
Letter to Whole School
Meadow Singers Music Club
Letter to Class MP
Out in the Community
Letter to 9BA
Panathlon
Letter to Year 11 only
Permission to go out at lunchtime
Week: 13-17 January 2020
Week 2
NEW Spring/Summer Menu
Thursday 23 January 2020
Asthma Workshop—9.30am
Wednesday 12 February 2020
ASD Coffee Morning—11.15am
17—21 February 2020
HALF TERM
Wednesday 4 March 2020
Training Day—School is CLOSED to pupils
Wednesday 4 March 2020
Annual Reviews (for some pupils)
Wednesday 18 March 2020
ASD Coffee morning—11.15am
Thursday 19 March 2020
Dyspraxia Coffee Morning—10am
Monday 23 March—Friday 27 March 2020
Trip to Nice/Draguignan (selected pupils)
Monday 30 March—Friday 3 April 2020
Residential Trip to Devon (selected pupils)
Friday 3 April 2020
Last day of term—school finishes 2pm
4-19 April 2020
EASTER HOLIDAY
Monday 20 April 2020
Back to school—9am start
Wednesday 22 April 2020
ASD Coffee Morning 11.15am
Friday 8 May 2020
National Bank Holiday (VE Day )
Thursday 14 May 2020
Dyspraxia Coffee Morning—10am
Friday 15 May 2020
School Photographer—Class photos
Wednesday 20 May 2020
ASD Coffee Morning—11.15am
25-29 May 2020
HALF TERM
Thursday 11 June 2020
TRAINING DAY—School is CLOSED to pupils