Issue 16 - 11 January 2019
Issue 16 - 11 January 2019
Happy New Year
and welcome back to school for the Spring Term.
Annual Reviews will take place on 14th / 15th February 2019. Pupils are not required to attend school on these dates, but are invited to attend their own individual annual review. An invite letter with your appointment time and paperwork will be posted home 14 days before the review dates.
---
School to Parent Text Messages—please can parents not reply to text messages sent home by the school as these messages are not monitored and we are not able to reply to you. Thank you.
---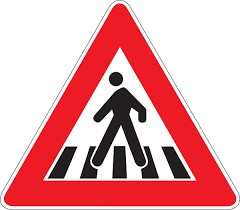 Zebra Crossing Outside School. Please could parents make sure they use the zebra crossing outside school when crossing Royal Lane to and from school. Some pupils are copying parents who do not use the crossing. This is putting some pupils in danger. Please always use the crossing and set a good example to the pupils. Our pupils will learn from seeing adults crossing the road safely and it will encourage the pupils to use the crossing themselves. Thank you for your support in this important matter.
---
---
Parent Lite App. Thank you to those parents who have already signed up to the Parent Lite App. Please can we remind those parents who have yet to sign up that this app is a way for the school to keep yours / your child's data accurate in a secure way. If any of your contact details change you are able to update the school instantly by using the app. If you have any questions please contact the school office.
---
Letters for the Devon trip have gone out again, as many pupils lost their copy before Christmas. If you would like your child to go, please return the slip to Miss Bhopal as soon as possible, so that they can be entered in the ballot. If you have already completed the form, there is no need to do this again. Names will be picked Thanks.
---
Attendance
"Our School provides a happy, safe and stimulating learning environment, where everyone can be inspired and supported to do their personal best".
Regular attendance helps children and young adults to develop their confidence and to make and keep lasting friendships.
This year, the school has introduced different reward systems to recognise Exceptional Attendance as well as "Best Improved Attendance". Each term the students with 100% attendance have a chance to win one of the three prizes awarded for exceptional attendance.
We are pleased to announce the Autumn term winners: Leah C (9LO), Emma W (7SK) and Ben H (9LO) won a £10 Intu Gift Card each!
Congratulations to the lucky winners and good luck to everybody in the Spring Term!
Mrs A Fabisch— Vocational Faculty Head
---
London Irish Rugby Club are working with our Year 11 pupils this term, teaching them tag-rugby. It was the first session on Wednesday and the coach was really impressed with our students. If you would like to follow more of the events within the PE faculty , please follow MeadowPE on twitter.
Mr M Vincent— PE Faculty Head
---
Library Reading Passports – Spring Term 2019
As you are aware, as part of our work to encourage all our students to understand the importance of reading, build core skills and have fun learning about the world around them, we run a Reading Challenge each term. Students each have a Reading Passport which they fill up by reading books. Form Tutors and our Librarian, Mrs. Wilkes, monitor how hard students work and at the end of term a reading prize is awarded for each form group. Students receive a certificate to record their achievement and a book specifically chosen for them.
We believe that 'All Reading Counts' so please encourage your child to use their reading skills as much as possible at home for all sorts of tasks. All this extra reading can be recorded in their Link books so that we can make sure their hard work is recognised.
This term's Reading Passports link to the World Book Day week of activities that we will be running from 4th—8th March 2019. The theme this year 'storytelling' and we have lots of exciting ideas that we will be sharing with you and the students nearer the time.
If you look on the back of the Reading Passport you will see information for students on The Zones of Regulation. This is something we are developing the use of in school and is part of a borough-wide initiative. The Zones of Regulation is a programme geared towards helping students gain skills in consciously regulating their actions, which in turn leads to increased control and problem solving abilities. Students are supported to gain skills recognising when they are in different states called 'zones' and also learn how to use strategies or tools to stay in a zones or move from one to another. The aim is for students to gain skills recognising and managing their emotions more effectively as well as develop a wider perspective about how others see and react to their behaviour. We will be sharing more information regarding this work, however, if you want to 'read ahead'
https://zonesofregulation.com/index.html
Mrs A Sugden Mrs C Heggie Mrs C Wilkes
English & EAL Faculty Leader Reading Intervention Manager Librarian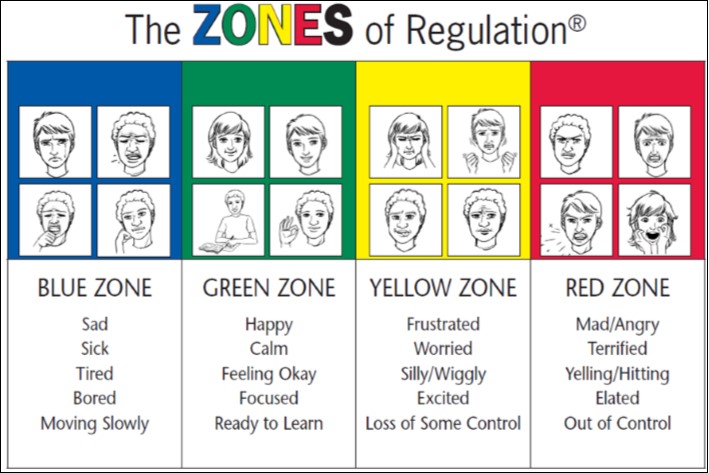 ---
The Christmas Jumper Charity Day held on the last day of term raised £149.15. This money will be going off to the Save the Children charity very soon. There were some amazing jumpers worn by staff and pupils. Thank you everyone for your support. Here are some photos of pupils enjoying their Big Breakfast and wearing some very colourful jumpers! If you would like to find out more about the work Save the Children do please visit www.savethechildren.org.uk
Letter to Year 11 and 12
National Citizens Service
Letter to Year 13 and 14
Project Search
Letter to Whole School
After School Sports Clubs this term
Letter to Whole School
Kids Evening Event
Separate Letters to
Year 9, Year 10 and Year 11
Food Technology Contributions
Letter to selected pupils
Food Technology Contributions
Letter to selected pupils
Food Technology Contributions—term 2
Letter to selected Year 9 pupils
Trip to Lords Cricket Ground
16 January 2019
ASD Coffee Morning—10am
24 January 2019
Dyspraxia Coffee Morning
10.00am—11.00am—Library
24 January 2019
Parents Working Party—Extended Learning
1.00pm-2.30pm
28 January—1 February 2019
Maths Week
13 February 2018
ASD Coffee Morning
14 & 15 February 2019
Annual Review Days
school is closed to pupils
18-22 February 2019
Half Term
4-8 March 2019
World Book Day & Activities Week
14 March 2019
Parents Evening—Years 9, 11 & 6th Form
(including 6th Form Thematic)
15 March 2019
Red Nose Day—Charity Day
1-5 April
French & German students visit MHS
Friday 5 April 2019
LAST DAY OF TERM—SCHOOL FINISHES 2PM
6 April—22 April 2019
EASTER HOLIDAYS
22 April—Bank Holiday Monday
Tuesday 23 April 2019
BACK TO SCHOOL—9am start
Monday 6 May
Bank Holiday
24 May 2019
Training Day
School is CLOSED TO PUPILS
27 May—31 May 2019
Half Term
6 June 2018
Parents Evening - Years 7, 8 and 10
28 June 2018
Training Day
School is Closed to pupils
---
---
---
---