Issue 16 - 10 January 2020
Issue 16 - 10 January 2020
Welcome back and Happy New Year
to all our pupils and families !
---
IMPORTANT SCHOOL CALENDAR UPDATE
The Training Day scheduled for 14 February 2020 is CANCELLED.
This will now be a normal school day.

There will now be a Training Day on Thursday 11 June 2020.
School will be CLOSED to pupils.
An updated sheet of term dates for this Academic Year is attached.
---
We will be holding an Asthma Workshop on the 23rd January at 9.30am for an hour and letters will be going out to all parents with children with Asthma or are using an inhaler. The purpose of the Workshop is to provide general information about asthma, help parents understand how to manage their child's medication and what to do if their child has an asthma attack.
Mrs A Wallington—Welfare Team
---
The Parent Survey for the Wellbeing Award for Schools (WAS) will be going out in link books today (Friday) —please check your child's link book/school bag.
Please could parents complete the survey and return it to school as soon as possible. Thank you.
Wellbeing Award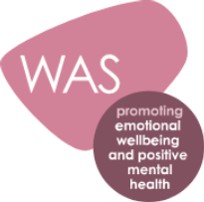 Meadow High School is excited to be starting a new project this year aimed at helping our school prepare and equip themselves to promote emotional wellbeing and positive mental health across the whole-school community.
The award is called the Wellbeing Award for Schools (WAS) and has been developed in partnership with the National Children's Bureau (NCB). They believe that an education system where good emotional wellbeing and mental health are at the heart of the culture and ethos of all schools, can build confidence and support children to flourish.
The aim of completing this project is to recognise the work that Meadow currently does and to identify key areas for development in order to better support the wellbeing of all staff and students on a daily basis.
If you have any questions or would like to be involved in the project, then please email Mrs Heggie for more details. cheggie@meadowhighschool.org
---
TRIP TO FRANCE—YEAR 11 AND SIXTH FORM
* * PLACES STILL AVAILABLE * *
A polite reminder - If your child is in 6th Form or Year 11 and is interested in going on a school trip to France, please make sure you send a reply slip to the school reception by Monday 13 January 2020.
This is an amazing opportunity and the cost of the trip can be a maximum of £400 or as little as £100 for children entitled to Free School Meals; however it could be as little as £100 (or £50 for FSM pupils) if we manage to secure additional funding. (please see the letter sent home for more details).
Mrs Fabisch—Faculty Leader– Vocational Studies
---
End of Term Awards
The following awards were presented on the last day of term. Congratulations !
Andy Weaver Music Award: Winner: Folusho (Class JE)
For his wonderful singing in rehearsals, the pantomime and carol singing.
Jane Wingrove Team Effort Award: Winner: The Horticulture Team
For their amazing Christmas Wreaths.
House Awards:
- Overall Winning House Colour: Red/Mars
- Most house points—Class YA
- Most house points individual - Jack P (Class 7FM)
---
News from the Arts Faculty
Last Term provided lots of highlights for the Arts Faculty, pupils worked hard in their lessons and produced increasingly confident work throughout the Arts. In Art, this was reflected by the high numbers choosing to take GCSE this year and the large numbers taking up the subject in Year 10 and 12. Year 10 and 11 Drama students loved their 'Into Film' Cinema trips immensely, and a lot of interesting class analysis on characters, actions and plot were enjoyed post trip. The Year 11 Drama and 6th Form Dance visit to the Compass Theatre to see 'Snow White Reimagined' also gave pupils some great ideas about how they can use actions and movement to tell a story.
The change of the format from the traditional large whole school Winter Concert to tailored Winter Showcases was well received by parents and pupils alike and it allowed staff the flexibility to provide pupils with better opportunities to meet pupils' developmental needs.
In early December the Music Showcase run by Mr. Mubarak was a calm, serene and gentle introduction to stage performance for Year 7 and 8, whilst the Year 9, 10,11 and 6th Form Drama and Dance Options performance tore the roof off! With student confidence at an all time high, not only were parents impressed with what pupils had achieved, the pupils were also surprised by their own performances.
A few quotes to give you some idea:

'Wow, they were really confident!" Danyal's Dad,

"I am really pleased, Ben was really happy" Ben's mum,

"They were a bit nervous beforehand, I think they now realise how good they were! They knew all of their
Dance moves off by heart!" Mrs Tudor,

"I am so happy, I can't believe I did it! I performed on stage!" Grace.
Thank you so much for all the parental and staff support last term, it has made such a difference. We have a few more exciting new ideas coming up this year, these will provide pupils with even more opportunities to build confidence and improve life skills, plus some exciting events for parents to get to know each other better and to share experiences, so watch this space!
Miss Kepinska—Arts Faculty Leader
---
SUN BOOKS FOR SCHOOLS – FREE BOOKS FOR OUR LIBRARY
Thank you to all those who have been collecting Sun Books for Schools tokens which will enable us to apply for free books for the School Library.
PLEASE SEND IN ANY TOKENS YOU MAY STILL HAVE AT HOME AS SOON AS POSSIBLE. TOKENS CAN BE GIVEN TO RECEPTION OR THE LIBRARY.
THE DEADLINE IS 18 JANUARY! Thank you.

Mrs Wilkes—Librarian
---
Below is an advert from the National Autistic Society who are looking for young ambassadors between the ages of 16 and 21. I hope this may be of interest to some pupils and their families. Please follow the links to the National Autistic Society website for more information and to apply.
Mrs Gleed-Young—Family Liaison Officer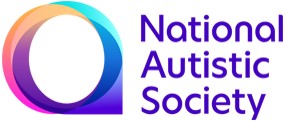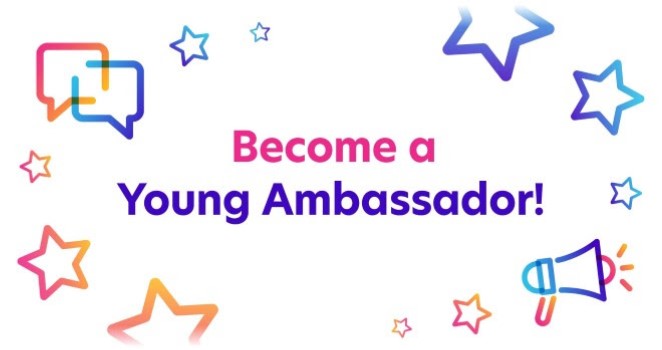 Kick off 2020 by becoming a Young Ambassador!
2020 is here and we've got lots planned to campaign for real change for autistic people and their families. We want to improve public understanding of autism and make sure the government does all it can to create better support for autistic people up and down the country.
You can help to do these things by becoming a Young Ambassador!
We want autistic young people aged 16-21 to lead the way in our fight for change. You don't have to be a campaigner, or understand lots about politics − just a passion to change society for autistic people!
It's a wonderful way to meet new people and have new experiences. Our last group of Young Ambassadors spoke to MPs in Parliament, were interviewed in newspapers and worked on very important campaigns about school, mental health and public understanding of autism.
We'll help you to become a campaigning pro and to gain key skills for future employment and education.
Together, we can change attitudes and create a world that works for autistic people.
If you have any questions, just reply to this email and I'll be happy to help!
See you soon,
George
Campaigns Officer
National Autistic Society
PS If you don't quite fit our criteria to be a Young Ambassador, why not recommend this to an autistic person you know who would like to be involved!
To find out more and apply follow this link:
https://isw.changeworknow.co.uk/national_autistic_society/vms/e/careers/positions/bwPzFYTb9n1AEwJK-iMaTA?utm_source=The%20National%20Autistic%20Society&utm_medium=email&utm_campaign=11189610_youngambassadors%20-%2008.01.20%20Applications%20Open%20%5Bcampaigns%5D&utm_content=Young%20ambassadors%20button%20%5Bcampaigns%5D&Keywords=Young%20ambassadors%20button%20campaigns&dm_i=YA3,6NTYI,VD6NZV,QKV0A,1
---
Meadow High School
Term Times 2019/20
Autumn Term 2019
Training Day Monday 2 September 2019
Training Day Tuesday 3 September 2019
Term Starts Wednesday 4 September 2019
Half Term Holiday 21 – 25 October 2019
Annual Reviews Wednesday 4 December 2019
Term Ends Thursday 19 December 2019 @ 2pm
Spring Term 2020
Term Starts Monday 6 January 2020
Half Term Holiday 17 – 21 February 2020
Annual Reviews Wednesday 4 March 2020
Term Ends Friday 3 April 2020 @ 2pm
Summer Term 2020
Term Starts Monday 20 April 2020
Half Term Holiday 25 May – 29 May 2020
Training Day Thursday 11 June 2020
Annual Reviews Wednesday 24 June 2020
Term Ends Tuesday 21 July 2020 @ 2pm
Bank Holidays 2020
1 January - New Year's Day
10 April - Good Friday
13 April - Easter Monday
8 May - May Day Holiday
25 May - Spring Bank Holiday
Issue 3 – 181219
Training Day moved from Friday 14 February to Thursday 11 June 20
---
see Parents/School Lunch menu for translatable version of the menu.
---
---
---
Letter to Whole School
After School Sports Clubs
Letter to selected pupils
Asthma workshop
Letter to Class 8LD
Dance
Letter to selected pupils
Dance Club Spring Dates
Letter to selected pupils
Trip to the Serpentine Gallery
Letter to Year 7—Food Tech Term 2
Letter to Year 8—Food Tech Term 2
Letter to Year 9—Food Tech Term 2
Letter to Year 10—Food Tech Term 2
Letter to Year 11—Food Tech Term 2
Letter to Enrichment—Food Tech Term 2
Letter to Year 12
Home Economics—Term 2
Letter to Year 13
Home Economics—Term 2
Week: 13-17 January 2020
Week 2
NEW Spring/Summer Menu
Wednesday 15 January 2020
ASD Coffee Morning—11.15am
Thursday 16 January 2020
Dyspraxia Group Coffee morning—10am
Thursday 23 January 2020
Asthma Workshop—9.30am
Wednesday 12 February 2020
ASD Coffee Morning—11.15am
17—21 February 2020
HALF TERM
Wednesday 4 March 2020
Training Day—School is CLOSED to pupils
Wednesday 4 March 2020
Annual Reviews (for some pupils)
Wednesday 18 March 2020
ASD Coffee morning—11.15am
Thursday 19 March 2020
Dyspraxia Coffee Morning—10am
Monday 23 March—Friday 27 March 2020
Trip to Nice/Draguignan (selected pupils)
Monday 30 March—Friday 3 April 2020
Residential Trip to Devon (selected pupils)
Friday 3 April 2020
Last day of term—school finishes 2pm
---