Issue 15 - 21 December 2018
Issue 15 - 21 December 2018
Dear Parents/Carers,
I can't believe we are already a third of the way through the school year. There have been so many highlights, it hard to pick just a few but I will try.
Well done to all our new pupils. Changing school is never easy, but you have all done fantastically well, as have our staff who have been supporting our new pupils for the first time in this role.
We have had a very busy term full of trips and educational enrichment, including many sporting events.
For the first time in several years, we have one pupil who will be representing Hillingdon in the County Cross County Race. We have also had trips all round Hillingdon and beyond, including to the Beconskot Model Village in Beaconsfield and discovering the magic of film making at the Harry Potter Studio.
Over the last couple of weeks, we have been building up to Christmas with parties, a disco, dinner and parents' craft afternoon. All our pupils have represented Meadow wonderfully in all these events.
A quick thank you to all our hard working staff. Thank you for going above and beyond to help the pupils. Thank you to families for supporting the school and pupils. Finally, a huge thank you to all our pupils for working hard and supporting each other.
From all at Meadow we wish you all the best over the festive season and look forward to seeing you all next year.
Mrs J Rigby—Headteacher
---
Friends of Meadow—Christmas Shop and Next Term
The Friends of Meadow Christmas shop ran last Friday with almost 300 wrapped presents collected. They should now be finding their way under trees and to friends and family in a few days time. Thanks to everyone who ordered, shopped, wrapped and helped out on the day. Our sixth formers were fantastic in helping run the shop, ensuring our customers had the right gifts, paid the right money and received the correct change.
We've got some celebrating to do first, but next term we need our thinking caps on to come up with a "Friends of Meadow event", so if anything comes to mind over the next couple of weeks, make a note and we can pool our ideas in January!
Mr J Goodbody
Friends of Meadow
---
PLEASE BE AWARE OF FRAUD—THIS IS HAPPENING NOW
We have been made aware that there is a scam happening very frequently and particularly targeting vulnerable and elderly
people—but everyone needs to be aware ! The Fraudsters are sending and automated call pretending to be from HMRC (the Tax Office). The automated message states that the recipient is being investigated for tax fraud and must "press 1" to speak to an officer to pay outstanding money. The fraudsters have cloned the real telephone number of HMRC and it is a very clever scam. If you get this call it is a scam—please disconnect the call. The real tax office is well aware that this scam is being carried out and has advised that the best protection against fraud is to be aware of it. Please share this information with your family and friends so we can all help each other to guard against fraudsters.
---
---
KS3 Arts and Crafts Afternoon
On Thursday 13 December, parents and carers of students in YA, FB and IC were invited to join their children in an afternoon of Christmas fun making arts and crafts. There was a pine cone decorating stand, a Christmas tree origami stand, wood works and also cookie decorating. The afternoon was a huge success and we'd like to thank the parents that attended. One guest is quoted to have said, "I've had a great time, it's so nice and relaxing!" Which was brilliant to hear. The students were also so excited to see their loved ones join them in school to see the creative ways that they develop their learning. We hope to see many more parents attend at the next event that we have.
Miss Ahmed—Thematic Class Teacher
---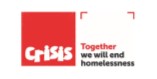 Crisis At Christmas
Over the past couple of months, Mr Glass has been very busy making wooden ornaments and parents and staff have kindly purchased these in aid of Crisis at Christmas. This has raised £288.90, so that means ten homeless people will have a meal and support this Christmas in a Crisis shelter. A huge thank you to Mr Glass for working so hard to make the items. Also, thanks to the parents and staff who bought these items. If you would like to see how Crisis support homeless people at Christmas please visit the Crisis at Christmas website:
https://www.crisis.org.uk/support-crisis-this-christmas
---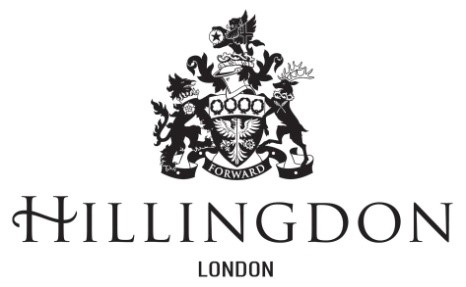 Youth Participation Event
Hillingdon Borough together with the KIDS charity, are running a youth participation event on 10th / 11th January 2019 and are inviting all our young people with SEND, to share their experiences. Please find the full letter and explanation attached to this bulletin along with some widget signs and resources you may find useful to help explain to your child about this event.
---
Christmas Activities Website
Mrs Daniels has found a lovely website with some Christmas-themed games and activities that are suitable for Meadow pupils. http://www.kriskringle.com/game-room/games
---
From everyone
at Meadow High School
we wish you
all the best over the festive season
Letter to selected pupils
Hillingdon Participation Event
Letter to Class FB
SRE Permission
Letter to selected pupils
Speech and Language Provision
22,12.18—6.1.19
SCHOOL HOLIDAY
Back to School 7.1.19—9am
16 January 2019
ASD Coffee Morning—10am
24 January 2019
Dyspraxia Coffee Morning
10.00am—11.00am—Library
24 January 2019
Parents Working Party—Extended Learning
1.00pm-2.30pm
28 January—1 February 2019
Maths Week
13 February 2018
ASD Coffee Morning
14 & 15 February 2019
Two Annual Review Days
school is closed to pupils
18-22 February 2019
Half Term
4-8 March 2019
World Book Day & Activities Week
14 March 2019
Parents Evening—Years 9, 11 & 6th Form
(including 6th Form Thematic)
15 March 2019
Red Nose Day—Charity Day
1-5 April
French & German students visit MHS
Friday 5 April 2019
LAST DAY OF TERM—SCHOOL FINISHES 2PM
6 April—22 April 2019
EASTER HOLIDAYS
22 April—Bank Holiday Monday
Tuesday 23 April 2019
BACK TO SCHOOL—9am start
Monday 6 May
Bank Holiday
24 May 2019
Staff Training Day
School is CLOSED TO PUPILS
27 May—31 May 2019
Half Term
6 June 2018
Parents Evening - Years 7, 8 and 10
---
The School Calendar document is attached to the end of this Bulletin for your information.
---