Issue 14 - 13 December 2019
Issue 14 - 13 December 2019
For any family members who were here picking up their child this past Monday, you would have seen a large number of visitors looking at the coaches and car parks at the end of the day. This was our first time having building contractors on site! Alongside the build teams, the Local Authority and the Department for Education, contractors came in to visit the school and learn about the proposed build.
We spent considerable time talking about our pupils and how important it will be to avoid disruption as far as possible during the build period. Many contractors were already very aware of the potential sensory needs of pupils and were mindful of ensuring that noise, particularly, is minimised.
We were extremely lucky to have a large number of contractors who are interested in taking on our project and we hope to have an appointed contractor by January.
We anticipate sessions during the summer term, where stakeholders can view plans for the school and I will, of course, make you aware of these as soon as dates are agreed.
The timeline for the build (at the moment) shows a start date of September 2020 with a completion date of September 2022.
I will update you as we have more information, it's really exciting and really happening!
Mrs J Rigby—Headteacher
---
Asthma Friendly School Status
I am delighted that, thanks to the efforts and hard work of our team, we have been awarded the Asthma Friendly school status. This means that all pupils have an individual healthcare /action plan. It also means that we have the following in place:
1. A register of all children and young people with asthma.
2. A management plan for each child.
3. A named individual responsible for asthma in each school.
4. A policy for inhaler techniques and care of the children and young people with
asthma.
5. A policy regarding emergency treatment.
6. A system for identifying children who are missing school because of their asthma.
or who are not partaking in sports or other activities due to poor control.
The process of achieving this status has helped us, as a school, to ensure we are providing the best care and support we can for young people with asthma. Through the close involvement of the Schools Nursing Team, we have also scrutinised all our systems for pupils with a medical need, revamped our medical room, changed our emergency medication storage system and are finalising our medication policy after extensive consultation.
Should you need to talk to someone in school about your child's medical needs please contact our Welfare Team awallington@meadowhighschool.org or bgamble@meadowhighschool.org
Mrs J Rigby—Headteacher
---
Mock Election At Meadow
On Wednesday 11th December, all 6th Form pupils were invited to vote in The Meadow
Election. Pupils were provided with a poll card before receiving their ballot paper to cast their vote. We had 69 students vote, and the results are...... Conservatives with 42% of the vote! In second place were the Labour party with 30% of the vote, followed by Green party with 11.5% of the vote.
Thanks for all of your support and encouragement.
Miss Nolan and Mr Hancox.
---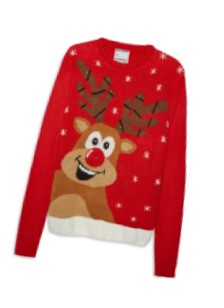 Pupils enjoyed wearing their Christmas jumpers to school today, which is the national Christmas Jumper Day. Pupils can also wear a jumper on their Christmas lunch day:
Upper school - Tuesday 17th December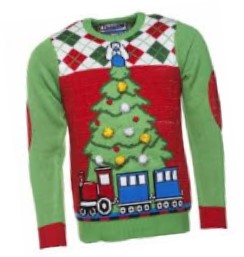 Lower school - Wednesday 18th December
If they choose, they can also wear one on the last day of term, Thursday 19th December!
Miss Nolan
---
Changes to Breakfast Club and Tuck Shop—Last Week of Term
In order to accommodate Christmas Lunches and Big Breakfast, please note the following changes to arrangements for Tuck Shop and Breakfast Club.
Breakfast Club
Will run as normal at 8.30am on MONDAY 16th, TUESDAY 17th AND WEDNESDAY 18th
NO BREAKFAST CLUB ON THURSDAY 19th
Tuck Shop
Will be available at break time on MONDAY 16th
NO TUCK SHOP ON TUESDAY 17th, WEDNESDAY 18th or THURSDAY 19th
Mrs Cross—Catering Manager
---
Last Week of Term
Lunch Menu, Christmas Lunch and Big Breakfast Arrangements
With all the celebrations and festivities of Christmas fast approaching, please find below a summary of the menu and lunch arrangements for the last week of this term. Letters have been sent home with reply slips. If you have not already done so, please can we ask that you send reply slips back with payment on Monday for Big Breakfast and Christmas Lunch.
Monday 16 December 2019
SCHOOL LUNCH —Week 3—normal Monday menu.
Tuesday 17 December 2019
UPPER SCHOOL Christmas Lunch (Years 10, 11 & 6th Form and classes JE, MP and JR)
Traditional Christmas Lunch or Vegetarian option
LOWER SCHOOL—PLEASE NOTE: On the day that your child is not having Christmas lunch the school will not be providing alternative lunch arrangements, unless your child is entitled to a free school meal, so please provide your child with a healthy packed lunch
Wednesday 18 December 2019
LOWER SCHOOL Christmas Lunch (Years 7, 8 & 9 and classes IM and YA)
Traditional Christmas Lunch or Vegetarian option
UPPER SCHOOL—PLEASE NOTE: On the day that your child is not having Christmas lunch the school will not be providing alternative lunch arrangements, unless your child is entitled to a free school meal, so please provide your child with a healthy packed lunch
NOTE: After lunch, the Sixth Form will be having their Christmas Party
Thursday 19 December 2019
From 9 am—Big Breakfast
(for those pupils who have ordered it)
Please note that there will be no Breakfast Club and no Tuck Shop this morning.
SCHOOL LUNCH — Chicken Burger and Chips (or vegetarian option).
Reminder: School finishes at 2pm on Thursday 19 December!
IMPORTANT : If you have not ordered your child a Christmas lunch then you will need to
provide them with a packed lunch on both days. Thank you.
---
Last Thursday, Pathway One pupils took part in the Pathway One Pantomime.
Thank you to parents, staff and pupils for a really lovely afternoon.
More photos are on the school website gallery.
Miss Bonnar
—Faculty Lead, Pathway One.
---
Year 7 Drama Hut Workshop
In their English lessons this term Year 7 have been learning about Charles Dickens' novel A Christmas Carol. On Tuesday 10th December they were very lucky to have been visited by Grace from the Drama Hut to help them learn more about the story and the Victorian times in which the book was set.

7LB and 7FM learnt about similarities and differences between the Victorian times and now, learnt to sing a Christmas song, acted as different characters from the story and answered lots of questions about the events in the story. The workshop was very practical and engaging and the students learnt a lot from this experience.
"I really enjoyed acting as Scrooge!" Sameer 7LB

"I liked learning about the different spirits." Tiago 7FM
Miss Barratt Year 7 Form Tutor
---
Thursday 5th December saw the Grand Opening of the Meadow High School Charity Shop.
Headteacher, Mrs Rigby, braved the freezing weather to cut the ribbon watched by students & staff to officially open the shop.
The Meadow High School Charity Shop has been stocked with lots of items suitable for students to purchase as gifts or as treats.
All items have been generously donated. It is hoped that students will have the opportunity to shop during lessons such as Maths, Life & Living and PSHE to help them on their life journey. We are pleased to report that the first day of trading was successful & the first customers were very pleased with their purchases.
Please note, if you would like to donate any items such as unwanted gifts, unused toiletries, boxes games/toys, handbags,purses , scarves, decorative items etc., please send them into school in the New Year.
Merry Christmas & a Happy New Year ! Mrs Hamilton—Lead Job Coach
---
Food Bank Donations
We have been collecting donations of non-perishable food for the Uxbridge Food Bank, and the trolley in Reception is filling up nicely. The last day for donations is Tuesday 17 December and after this we will be taking all the donations down to the food bank in good time for Christmas ! Thank you to all those who have donated. If you need a reminder of what to donate, please see the list below.
Miss Nolan – Charity Co—ordinator.
---
---
December 2019
Instruments
Dear Parents / Carers
The music department at Meadow High School has decided to invest some money in some new instruments for the school. These new instruments will be of great benefit to the students; they will be used in lessons as well as during shows and performances throughout the year!
To help us do this, we have decided to give away some of our old instruments in return for a small donation*.
Currently as it stands, we are giving away the following:
Instrument

Suggested Donation

Guitar - acoustic: classical/folk style. Selection of full and ¾ size,

7 right handed and 1 left handed available

£20-25 each

Ukulele

6 right handed and 3 left handed available

£7 each

Drums - electronic. A project only - incomplete and only someone with the skills and knowledge to make this work should own this.

£10
Keyboards - electronic, multi effects, 5 octaves. Excellent for a beginner.

2 available

£18 each
It would mean a great deal if you could make a donation and help enhance our students' musical experience at Meadow!
If you are interested in any of the above please can you return the reply slip to the music teacher by Monday 16th December.
Yours sincerely,
Mr. Mubarak
Music Teacher
..............................................................................................................................................................................
Purchase of Instruments - please return to Mr Mubarak
(N.B. for guitars size and whether left or right handed needs to be stated on reply slip)
Parent/Carer Name: ………………………………………………………………………………….
Pupil Name: ……………………………………………………… Class ………………………….
I would like to reserve::______________________________________________________
__________________________________________________________________________
If reserving a Guitar, please state-
please state size( full or ¾): ______________ and Left or Right handed___________
[ ] I will come to school on Tuesday 17th December, 3:00pm-4.00pm to choose and collect
or
[ ] Once it is confirmed that I can have the instrument, I will send the donation for the amount of £____ to school and will arrange to pick the item from reception staff.
(please tick as appropriate)
...............................................................................................................................................................................................
(For School use)
Reply slip: Instrument confirmation from Mr. Mubark
Dear _______________________
You have been allocated the following instruments __________________________________
If guitar- Size( full or ¾)_________________ Left or right handed___________
[ ] Your requested instrument is ready for collection, please pick up the instrument on Tuesday from Mr. Mubarak 3.00 pm - 4.00pm with the donation amount. or
[ ] You have been reserved the following instrument You have been allocated the following instruments _____________________________________________________________
If guitar Size (full or ¾)_________________ Left or Right handed___________ and can pick it up from reception on the date you have arranged with reception once the donation amount has been received.
*Meadow High School will release ownership of any of the above on the basis of no warranty given or implied and collection only