Issue 13 - 7 December 2018
Issue 13 - 7 December 2018
Celebration of Achievement Evening 2018
Last Thursday, 29th November 2018, we held our Annual Celebration of Achievement Evening, where pupils are presented with their exams and accreditation certificates from the previous academic year.
This is a prestigious event and was attended by The Mayor and Mayoress of Hillingdon, Councillor John Morgan and Mrs Fiona Morgan. There were special guests, such as Governors and professionals, and we were delighted to welcome back Mr Macdonald our previous Headteacher.
Mrs Rigby, Headteacher, opened the evening by talking about Teamwork and the team around each pupil, which includes the parents, all the staff and professionals. She thanked everyone for their hard work in supporting each child to achieve.
Our Special Guest Speaker, Miss Tracy Goode, Chief Executive Officer of Signalong, presented pupils with their awards and taught the audience how to sign the Meadow Vision:
"Our School will provide a happy, safe and stimulating learning environment, where everyone will be inspired and supported to do their personal best"
Following the presentation of certificates, the Chair of Governors made closing remarks commenting on the number and variety of certificates achieved this year and the breadth of subjects and levels. The Head Boy, Curtis, gave a Vote of Thanks. The evening was finished off by a performance entitled 'This Is Me' by the Sixth Form Dance Group and Raffle in aid of the sixth form charity DASH—which raised well over £200.00.
Pupils received certificates awarded for various accreditation such as AS Level Art, GCSEs in Maths, English, Biology and Art, Functional English and Maths, City & Guilds Horticulture and Hair & Beauty, Sports Leaders UK Awards, BTEC in Home Cookery and Construction, Entry Level Certificates in Maths, English, Science, PE, Childcare, Religious Studies, Arts and Humanities, ASDAN Towards Independence Awards and AQA Unit Awards.
Pupils who left the school last year also returned to receive their certificates. It was great to see so many old faces and hear how they are doing in their new college and Project Search placements.
We would like to thank the Mayor and Mayoress, parents, staff, special guests and Governors who attended to make this a special evening for our pupils. More photos on the website soon
After Celebration of Achievement Evening a parent emailed to say "Such a lovely evening - thank you to all the staff for all the organisation, staying on into the evening and for making it a special occasion in the presence of the Mayor."
---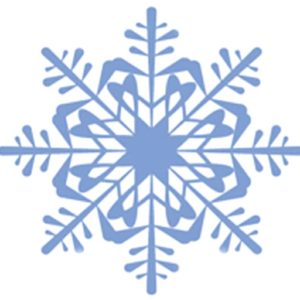 This week in school has been a buzz of activity, music, singing, performing and dancing as the Meadow Winter Shows took place. We will have all the details and photos in next week's Bulletin and on the website. Thank you to all the students for their wonderful performances in the show.
---
Riding to school - keeping our children safe and healthy
As a school that promotes healthy living we encourage pupils who are safe and able to, to ride their bikes to school.
Part of this safety is being visible to other rode users. Recently, some pupils have not had working lights, any form of high visibility clothing or a bike helmet. Without these pupils are at risk. Parents and carers wishing their child to ride to school should contact the school office for a copy of the school policy on bringing bikes to school and a copy of an agreement letter which would require signing and returning prior to the bike being brought into school.
Should a pupil arrive at school without the correct safety equipment or without a completed agreement on file we reserve the right to keep the bike until they bring the appropriate safety equipment or for you to pick up. The Bike Policy will be available on the website soon. In the meantime, if you require a copy of the DRAFT policy please contact the school.
---
Parent Working Party - Extended Learning Focus (previously called Homework!)
We are currently developing a framework for parents, carers and families to support their child to practice and use the skills and knowledge learned in school at home and in the community. We would welcome interested people to join a working party, so that we can ensure we are not only meeting your child's needs, but are making a system that is accessible and meaningful for you to support them.
The first meeting will be held on Thursday 24th January 1.00 - 2.30 pm. If you would like to and are able to attend please call school to let us know (so we can make sure we have enough parking spaces and refreshments).
---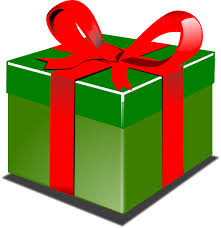 Friends of Meadow Christmas Shop - Friday 14 December
A big thank you to all the parents who helped wrap gifts for the Christmas Shop - 270 presents were wrapped in a little over an hour and a half - amazing!
The shop will run in school next Friday, so if your child has ordered and not paid with the order, please ensure they have the money with them on Friday 14th December. A reminder will be in the school bag on Thursday.
Finally, if any parents are available to help run the shop from 9am to noon on the Friday please let John know via Classlist or goodbodyjg@yahoo.co.uk or if you're not online you can turn up on the day and ask for John.
---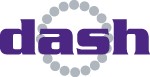 This year, Meadow 6th Form will be raising money for Disablement Association Hillingdon (DASH). Students in 6th Form discussed charities in their tutor groups and collectively put forward a chosen charity, then all 6th Form students voted for their favourite. Students were asked to choose a local charity this year. We're very excited to begin our fundraising activities for DASH as they have supported so many of our young people. Please visit the DASH website for more information about the great work DASH do for our community. http://dash.org.uk
---
Class LD have been very busy in their Enterprise lessons preparing for their Christmas Shop. Gifts start from 15p to £1. Below are photos of some of the items available to buy. Shop opens on Monday 10th December during break times in Room 19 (Mrs Daniels' Classroom).
---
After the performance on Tuesday this week a parent left behind a men's dark grey jumper from Primark size M.
If it belongs to you please can you get in touch with Reception so we can reunite you with your jumper.
Thank you, the Reception Team: 01895 443310.
---
---
---